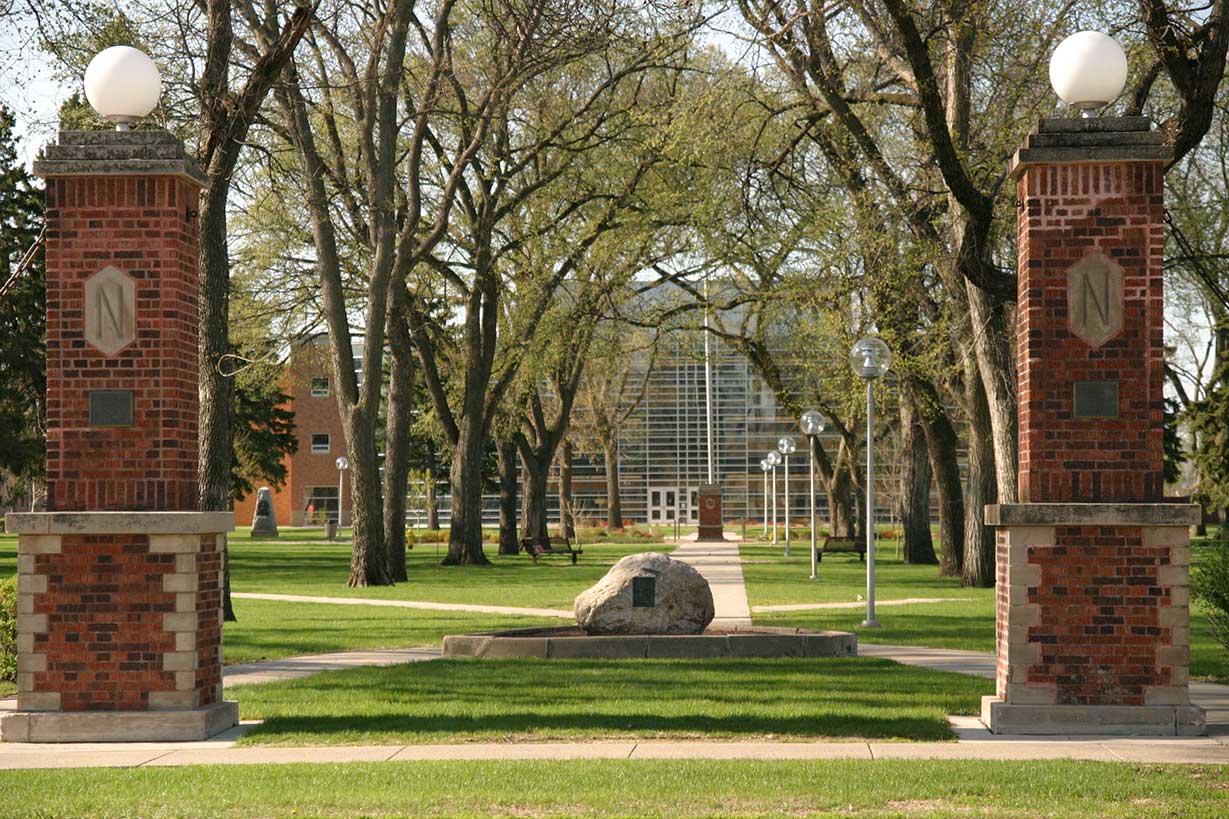 Welcome to the NSU News Update - providing information on events happening on campus or involving NSU students, staff and faculty. 
To submit a news item, send it via email to NSUNews@northern.edu by 5 p.m. Thursday of the week before the announcement should run.
Thunder Workers Wanted
The NSU Athletic Department is looking for high energy, outstanding students to be "Thunder" for this year's campus sporting events. This is a paid position with an hourly rate of $20. If you are interested, please email Jacob.Wiedrich@northern.edu
Student Success Center Events
Here are upcoming Student Success Center events and opportunities:
Student Success GOLD Series - The One About Starting Your Semester Right – Tuesday, Aug. 30, 3-4 p.m. in MJ 101: Welcome to a new semester! Coming to campus is fun and energizing, but sometimes getting into the school rhythm takes a little time. The NSU Student Success Center invites students to this interactive workshop to learn about ways to set themselves up for a successful semester and to establish a good routine. Come for a quick refresher or find new strategies to help get off to a good start and make this a smooth-running semester.
Student Success GOLD Series - The One About Using D2L and Technology – Thursday, Sept. 1, 3-4 p.m. in MJ 101: "Where do I find that again?" Knowing and navigating the technology platforms can sometimes be one of the more overlooked aspects of being successful in college. The NSU Student Success Center invites students to this interactive workshop to learn about D2L and technology to help support you in your classes. Come discover how to utilize these systems effectively and not miss a thing in your courses.
Wolves Emerging Scholars Program (WESP): Are you a freshman or sophomore? Looking for self-care/wellness strategies, interested in learning successful habits or trying to cope with stress? Be a part of the group counseling sessions hosted by the counselors in training! The Wolves Emerging Scholars Program (WESP) is a six-week group training experience for NSU freshmen and sophomores that will emphasize study skills, time management, self-advocacy and wellness. Each week will be led by the counselors in training who will develop curriculum for these topics. There will be a lot of fun and engagement. Come and take advantage of these FREE sessions. This will be held 5-6 p.m. Tuesdays beginning Sept. 13 in Gerber Hall rooms 210, 211 and 216. For further details and a link to sign up, please contact shalini.mathew@northern.edu.
Seeking Parade Volunteers
The Gypsy Days Committee is looking for parade volunteers. Individuals interested in assisting with parade operations should contact kennedy.lorenz@northern.edu. This year's Gypsy Day Parade is Saturday, Oct. 8. Volunteers are needed from 6 a.m. through noon, with the parade starting at 9 a.m. Volunteers will receive a complimentary general admission ticket to that afternoon's football game.
First Silent Book Club is Aug. 30
This isn't your regular book club. No set books to read. No pressure to share or discuss. Never worry if you haven't finished the book. No judgment.
The Silent Book Club model means we are not all reading the same book at the same pace. There is no homework and no pressure to lead or contribute to a discussion. We introduce our books and ourselves at the start of the meeting and then we dive into reading for an hour. Simply bring yourself and whatever you're currently reading (we don't care about genres or formats, anything goes!) All readers are welcome—even e-readers.
The Silent Book Club meets the first Tuesday of every month from 4 to 5 p.m. on the Campus Green (by flagpole), weather permitting. Fall semester meetings:
Aug. 30
Oct. 4
Nov. 1
Dec. 6
In case of inclement weather, meet in the library Round Room. Everyone is welcome, and anyone can join! Consider joining if you are unable to find time and space to just enjoy a book. That's it! No pressure whatsoever. For additional information, contact Nicole.Christiansen@northern.edu. Hosted by Williams Library.
Free Concert Before Football Opener                                                                                                            
On Sept. 1, Wolves fans will be treated to a free concert at Dacotah Bank Stadium prior to the football opener. The concert, sponsored by Lamont Companies and the NSU Foundation, will feature the Nashvegas All Stars, a traveling ensemble of Nashville recording artists. The event, which is open to the public, will begin at 3:30 p.m. at the south tailgate area of the stadium. Afterward, NSU Athletics opens the 2022-23 season with the football game versus Upper Iowa, with the Wolves kicking off at 6 p.m. The game will be a "White Out," with fans encouraged to wear white. Tickets to the Wolves game can be purchased online here. Find comprehensive fan and visitor information, including parking, tailgating and concessions, here. For game day live links and full promotional details, visit the NSU Wolves Gameday page.
NSU Home Football Sept. 1, Kickoff at 6 p.m. at Dacotah Bank Stadium
Please have your tickets downloaded to your phone and ready to be scanned upon arrival to the stadium.
If you plan on bringing a bag to the game, all bags are subject to be searched by stadium security.
For more information about NSU Gamedays, please visit NSUWolves.com
Public Discourse Scholar to Visit Campus
The Center for Excellence in Teaching and Learning, The Center for Public History and Civic Engagement, The Honors Program, and First-Year Seminar have coordinated to bring public discourse scholar and Northern alumnus Dr. Leila Brammer to campus on Tuesday, Sept. 6 and Wednesday, Sept. 7. During her visit. Dr. Brammer will be holding one event for faculty and another for the public:
Community Engagement in the Classroom will take place Tuesday, Sept. 6, at 3 p.m. in the CETL Pedagogy Lab (Library 141A). This faculty workshop will provide an overview and proven practices for planning syllabi, assignments, and materials for effective community-based learning. Whether new to community-based learning or experienced, an inquiry-based approach helps prepare students to understand and work ethically and effectively within different community contexts. If you prefer to attend via Zoom, you can access that link here.
Reclaiming Public Discourse on Campus and in Civil Life will take place Wednesday, Sept. 7, at 7 p.m. in the Krikac Auditorium and is open to the public. In this talk, Dr. Brammer argues that free and open discourse is a hallmark of academic inquiry and American democracy. Amid calls for improved public discourse, we face challenges to respond to, facilitate and mediate public discourse. An understanding of principles and community-based practices allows us to recognize the limitations in common modes of discourse as well as how we can better engage each other about, with, and across differences and disagreements. With a practical framework and proven practices, we can reclaim productive democratic discourse in communities and on campus.
Parking Permits Available; Ticketing Begins Sept. 6
Parking permits for the fall and spring semesters will be available to purchase starting at 8:30 a.m. Tuesday, Aug. 16. A permit is required to park in any parking lot on campus. Permits will be valid as explained below, except as outlined in the game-day parking rules paragraph below.
Northern's two types of parking permits are as follows:
Purple Permit: This permit costs $135 for the year and allows you to park in any lot except the visitor lot at the northwest corner of the Johnson Fine Arts Center and the visitor spots in the Washington Street lot. You can purchase this permit online here and pick it up at the Parking Office on the second floor of the Physical Plant the day after submitting your payment online. 
Gold Permit: This permit costs $81 for the year and allows you to park in any parking lot except the Washington Street lots, Steele Hall/Great Plains West lot and the visitor lot by the Johnson Fine Arts Center. You can purchase this permit online here and pick it up at the Parking Office on the second floor of the Physical Plant the day after submitting your payment online.
You are encouraged to purchase your permit online. Permits may also be purchased in person at the Physical Plant, though cash or check is required. When purchasing your permit either online or in person, your license plate number is required.
Residents of Wolves Memorial Suites and Great Plains West who have reserved their permits through the Residence Life office need to go there to pick them up and pay for them.
We will start ticketing the parking lots at 8 a.m. Tuesday, Sept. 6.
Game-Day Parking: Permit is not valid in the Herret Street, Barnett Center, and other lots as announced when a home football game is scheduled. Vehicles must be removed from those lots by 5:30 p.m. the day prior to a home football game. Vehicles will be towed at owner's expense.
'Send' chosen as 2022 NSU Common Read 
Northern's fall 2022 Common Read book will be "Send," by Patty Blount. Blount will deliver the 2022 NSU Larry and Julie Poeppel Family Common Read Lecture at 7:30 p.m. Monday, Nov. 7, in the NSU Johnson Fine Arts Center's Harvey and Cynthia Jewett Theater. The event is free and open to the public. Copies of "Send" are available for purchase at the NSU Wolf Shoppe. For more information about Northern's Common Read, contact NSU Honors Program Director Dr. Kristi Bockorny, Kristi.Bockorny@northern.edu.
Pre-Health Club Blood Drive
The Pre-Health club will be hosting a blood drive on Wednesday, Nov. 16, from 9 a.m. to 2 p.m. in the Centennial rooms of the Student Center. Sign up to donate at this link, or contact George Nora by email at George.nora@northern.edu.
NSU Water Wolves Swim Lessons
Here are the fall 2022 swim lesson dates. All fall sessions (except November/December) run on a Monday-Thursday for two weeks and then a Monday and Tuesday to get in 10 sessions. (No Friday lessons.)
September session: Sept. 12-27
October session: Oct. 10-25
November/December: Nov. 28 - Dec. 8 (Nov./Dec. Only runs Monday- Thursday for two weeks.)
Cost: September and October session, $100 (10 lessons); November/December session, $90 (nine lessons). For questions or more information, please contact Mikaela Waiflein at Mikaela.M.Waiflein@northern.edu.
'Be Northern' Nominations
Do you know someone in the NSU campus community who should be featured on Northern social media? Nominate a student, faculty, staff or alum to be featured as a Be Northern on NSU Instagram and Facebook! Nominated are accepted through this online form.