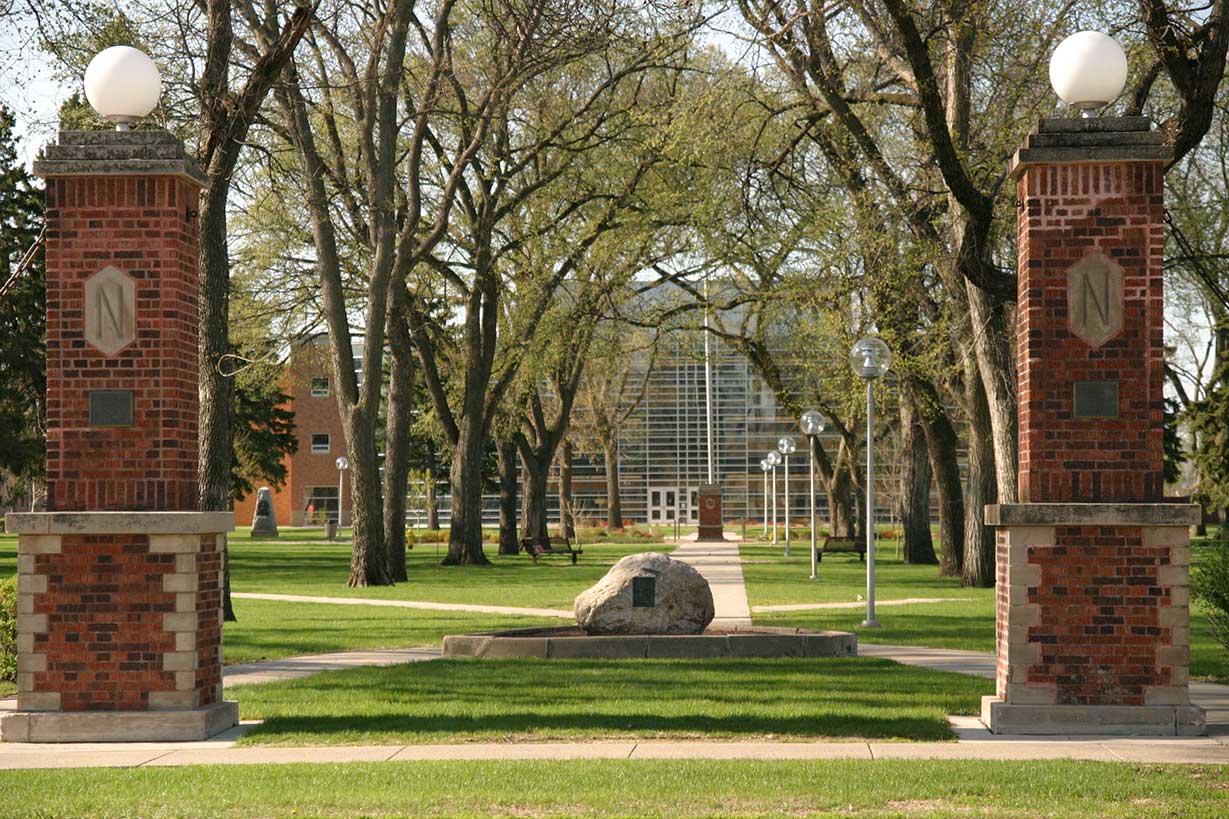 Welcome to the NSU News Update - providing information on events happening on campus or involving NSU students, staff and faculty. 
To submit a news item, send it via email to NSUNews@northern.edu by 5 p.m. Thursday of the week before the announcement should run.
Purchasing Training
Purchasing/Finance will be having the annual training on Thursday, Aug. 11, from 1:30 to 3:30 p.m., and Friday, Aug. 12, from 9:30 to 11:30 a.m. in TC15. This is open to everyone—requestors, approvers, Banner Finance, or individuals who do or may make purchases in the future. We will cover topics such as SDezBuy, Banner, interface updates and upcoming updates, policy and procedures, surplus property, and travel. Kay Fredrick will attend Thursday for those of you who have specific budget questions, and Carol Schumacher will attend Friday for those of you who have specific travel questions, though you are welcome to ask questions on either topic at each session. If you have specific topics, examples or questions you would like to cover, please send them to Crystal Joseph by Aug. 10.
All-Campus Picnic
The campus community is invited to an all-campus picnic on Tuesday, Aug. 16, noon-1:30 p.m. on the campus green. Please RSVP to stacy.bauer@northern.edu by Aug. 12.
THEATRE AUDITIONS!
Auditions for the musical FIRST DATE are Friday, Aug. 26, from 6 to 8 p.m. in the Black Box. In FIRST DATE, a blind date newbie Aaron is set up with serial-dater Casey, and a casual drink at a busy New York restaurant turns into a hilarious high-stakes dinner. All Northern undergrads are welcome! Please prepare a song from a Broadway musical. Bringing your sheet music will be helpful—though you may sing acapella. Sign up for an audition slot in front of the Theatre offices in the Johnson Fine Arts Center.
'Send' chosen as 2022 NSU Common Read          
Northern's fall 2022 Common Read book will be "Send," by Patty Blount. Blount will deliver the 2022 NSU Larry and Julie Poeppel Family Common Read Lecture at 7:30 p.m. Monday, Nov. 7, in the NSU Johnson Fine Arts Center's Harvey and Cynthia Jewett Theater. The event is free and open to the public. Copies of "Send" are available for purchase at the NSU Wolf Shoppe. For more information about Northern's Common Read, contact NSU Honors Program Director Dr. Kristi Bockorny, Kristi.Bockorny@northern.edu.
NSU Water Wolves Swim Lessons
Here are the fall 2022 swim lesson dates. All fall sessions (except November/December) run on a Monday-Thursday for two weeks and then a Monday and Tuesday to get in 10 sessions. (No Friday lessons.)
September session: Sept. 12-27
October session: Oct. 10-25
November/December: Nov. 28 - Dec. 8 (Nov./Dec. Only runs Monday- Thursday for two weeks.)
Cost: September and October session, $100 (10 lessons); November/December session, $90 (nine lessons). For questions or more information, please contact Mikaela Waiflein at Mikaela.M.Waiflein@northern.edu.
Summer Residence Hall Tours
Fall 2022 students can tour Northern's five residence halls and dining service locations this summer! Tours will be offered:
Tuesdays and Thursdays at 1 p.m. and 2:30 p.m.
Wednesdays and Fridays at 9:30 a.m. and 11 a.m.
No reservations are necessary - just stop into the Office of Residence Life, Suite 222 of the Avera Student Center, at the designated time. (Fall 2023 students are encouraged to take the regular admissions tour.) Can't make an in-person tour? See 360 views of rooms and more with our virtual tour (choose "Residence Life"). For more information about summer residence hall tours, click here!
Summer Book Bingo
Looking for a summertime day trip? Armchair travel while reading in a comfy chair indoors or browsing a book in the backyard could be perfect!
Add Summer Book Bingo and you can add a challenge to your summer reading and potentially broaden your reading list.
Pick up a bingo card at the library or download one from the library's Book Bingo Subject Guide.
Read a book from each category until you get five in a row (or a postage stamp, blackout - you decide when you win!)
You can read ebooks and audiobooks to complete the challenge, too. There's no competition involved - unless, of course, you want to enroll your friends, neighbors, or book club in the game!
Post your winning card on social media using: #NSUBookBingo, #northernstateu, #northernstatelibrary. Tag us @nsulibrarian on Instagram and Twitter.
We'd love to hear what books you've been reading!
'Be Northern' Nominations
Do you know someone in the NSU campus community who should be featured on Northern social media? Nominate a student, faculty, staff or alum to be featured as a Be Northern on NSU Instagram and Facebook! Nominated are accepted through this online form.