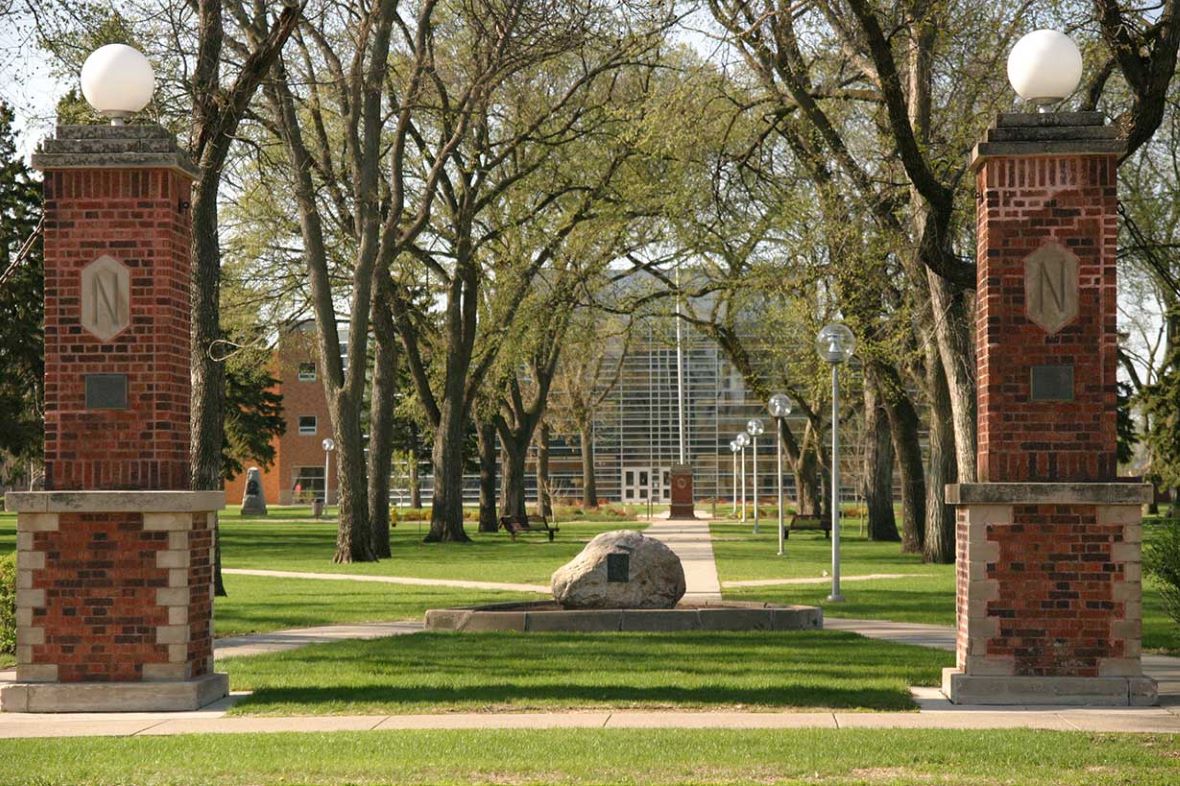 Welcome to the NSU News Update - providing information on events happening on campus or involving NSU students, staff and faculty.
To submit a news item, send it via email to NSUNews@northern.edu by 5 p.m. Thursday of the week before the announcement should run.
Finals update and travel precautions due to potential weather
Campus community: The National Weather Service has issued a Winter Storm Warning beginning at 6 p.m. today, Monday, Dec. 12, through Thursday morning.
From the Provost, regarding final exams Monday-Wednesday:
• Final exams scheduled Monday through 4:30 p.m. will be held as scheduled.
• All exams Monday evening, Tuesday and Wednesday are moved to online at their scheduled time.
• Faculty members may not cancel any final exams or culminating projects.
Please contact your professors for details and instructions for your specific courses. Please note that Student Accessibility Services will continue to offer scheduled tests in accordance with the Americans with Disabilities Act.
For residence halls and dining services, the current schedule remains:
• The Residence Halls will close at 5 p.m. Wednesday, Dec. 14.
• Dining Services operations shut down at 1:30 p.m. Wednesday, Dec. 14.
• These services will be adjusted as needed pending any changes with the weather.
For anyone traveling home, please stay alert to changing weather forecasts. We encourage you to keep your family informed of your travel plans, and to consider leaving sooner than planned if possible. The following resources can help you stay updated on the weather and road conditions:
US National Weather Service Aberdeen South Dakota
Brown County SD Office of Emergency Management
South Dakota 511: sd511.org
Stay safe and enjoy winter break!
Holiday Sale at the NSU Wolf Shoppe
The NSU Wolf Shoppe will have a Holiday Sale through Dec. 14. Take 20 percent off clothing and giftware!
Facilities Management Request Forms
To request service or report an issue to Facilities Management, please go to https://td.northern.edu and select Submit a Ticket. From the available options, select Facilities and locate an appropriate option. All requests for service or reports of issues should now use this form. Thank you for your cooperation.
Holiday Poker Run
Join the Northern State Staff Council for their inaugural Holiday Poker Run on Friday, Dec. 16, from 11 a.m. to 1 p.m. throughout the Northern campus. There will be free food, fellowship and prizes to kick off the holiday season! Full details will be distributed via email to NSU staff and faculty members. Happy Holidays from the Northern State Staff Council!
Noon Basketball Association
If there is sufficient interest, the NBA (Noon Basketball Association) will continue to play Tuesdays, Wednesdays, and Thursdays at noon throughout the Christmas break. We play in Dacotah Hall. All faculty, staff, and students are welcome. Guests may play if they fill out a waiver and provide proof of insurance. For more information, email art.marmorstein@northern.edu.
Angel Tree
The Millicent Atkins School of Education is hosting an angel tree for the Salvation Army. Please come pick a tag and buy a gift listed for a child in need in our community! Gifts are to be returned unwrapped to the School of Education by Dec. 14, 2022. Please contact Jessica Vogel, jessica.j.vogel@northern.edu with questions.
CEC Collection
NSU's Council for Exceptional Children is doing a collection for a special education teacher/director at Dupree, who needs items for her students and her foster son. There is a box in the School of Education offices in Gerber Hall for the collection, and items may be donated there through the end of the semester. Items needed are:
All school supplies
For male foster child:
Size 6-9 month boys' clothing
Size 3 diapers
Toys
Blankets

Northern Lights Now Taking Submissions!
Northern Lights is now taking submissions for the 2023 issue of Northern Lights. Students can submit their stories, poetry, art, creative nonfiction, photography, original essays and songs to northernlights@northern.edu, or message us on Facebook! Accepted submissions will be included in our literary magazine that is released in March 2023. Please submit all written works as a Word document (.docx) or a PDF (.pdf), and any artworks as a JPEG (.jpeg) or JPG (.jpg) file. Submissions are open until Dec. 31, 2022. If you have any questions, including how to submit, contact Lead President Madi Filber, madi.filber@wolves.northern.edu.
'Be Northern' Nominations
Do you know someone in the NSU campus community who should be featured on Northern social media? Nominate a student, faculty, staff or alum to be featured as a Be Northern on NSU Instagram and Facebook! Nominated are accepted through this online form.