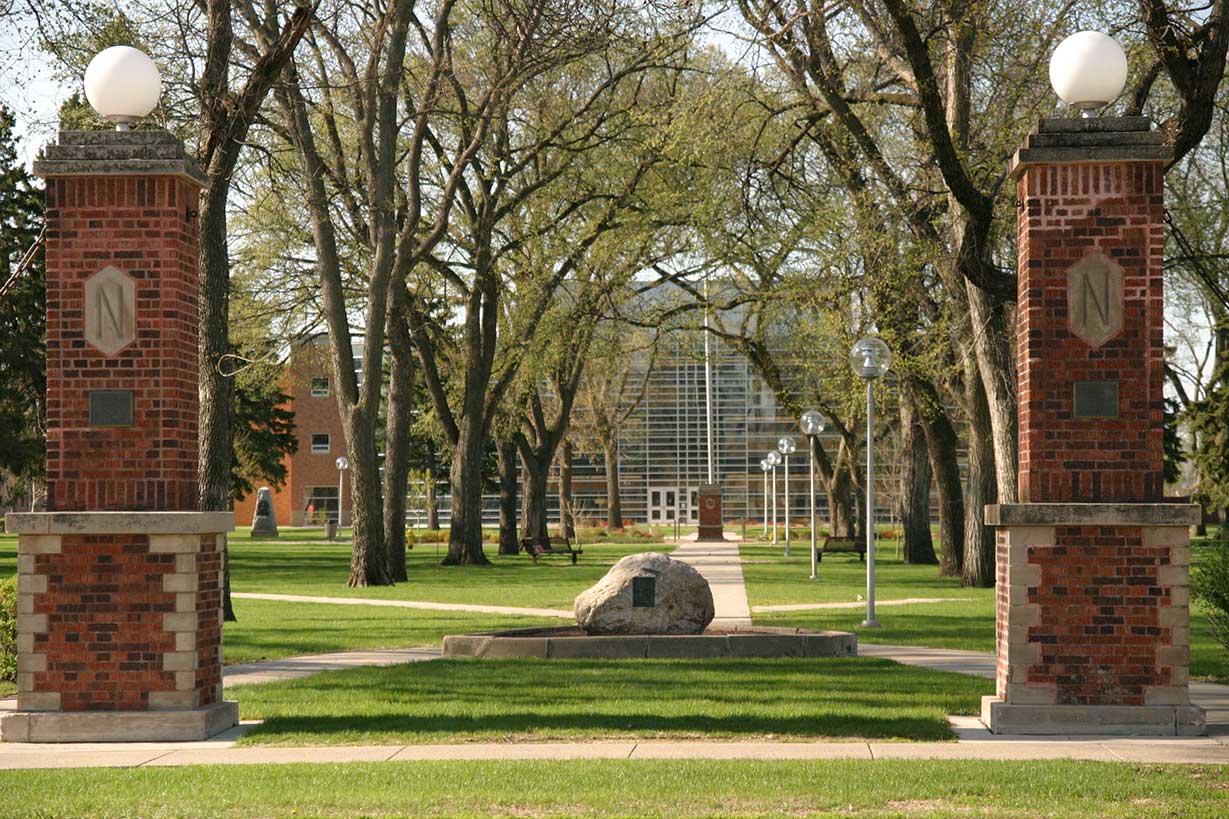 Welcome to the NSU News Update - providing information on events happening on campus or involving NSU students, staff and faculty. 
To submit a news item, send it via email to NSUNews@northern.edu by 5 p.m. Thursday of the week before the announcement should run.
Juneteenth Observance
NSU offices will be closed Monday, June 20, in observance of the Juneteenth holiday. 
Military Veterans Affairs News: U.S. Army
On June 14, 1775, George Washington founded the U.S Army to help protect the freedom of the first 13 colonies. Army is the land service branch of the United States Armed Forces. It is one of eight U.S. uniformed services, and is designated as the Army of the United States in the U.S. Constitution. Their role is to serve the American people, defend the nation, protect vital national interests. As of 2020 there are 480,893 solders; 336,129 National Guard members; and 188,703 Army reserve members. Motto: This we'll defend.
Parade Registration Open
Registration is now open for the 106th annual NSU Gypsy Day Parade, set for Saturday, Oct. 8, 2022. The parade will begin at 9 a.m. in downtown Aberdeen. Entrants will decorate their float based on this year's theme, "Wolves on Broadway." A panel of judges comprised of Northern and community leaders will present awards in various categories. Online parade registration is now open at this link.
NSU Hall of Fame and Distinguished Alumni Banquet
The NSU Foundation will honor six Northern alumni and friends of the university at the 2022 NSU Hall of Fame and Distinguished Alumni Banquet. The event will take place at 5 p.m. Friday, Oct. 7, in the Kessler's Champions Club Room in the Barnett Center. This year, the NSU Foundation honors the following individuals:
Lifetime Achievement Award: Lester Clarke
Kretchman Coaching Award: Charles (Chuck) B. Welke
Distinguished Alumnus: Roger Youngman
Hall of Fame inductees: Doyle Everson, Adam Kampsen and Rachel (Krogman) Rieger
For more information, click here.
Summer Residence Hall Tours
Fall 2022 students can tour Northern's five residence halls and dining service locations this summer! Tours will be offered:
Tuesdays and Thursdays at 1 p.m. and 2:30 p.m.
Wednesdays and Fridays at 9:30 a.m. and 11 a.m.
No reservations are necessary - just stop into the Office of Residence Life, Suite 222 of the Avera Student Center, at the designated time. (Fall 2023 students are encouraged to take the regular admissions tour.) Can't make an in-person tour? See 360 views of rooms and more with our virtual tour (choose "Residence Life"). For more information about summer residence hall tours, click here!
Northern Fort Playhouse
The upcoming 16th season of Northern Fort Playhouse will celebrate Christmas in the summertime, with two holiday-themed productions planned at historic Fort Sisseton. NFP will present "A Charles Dickens Christmas" and "The Ultimate Christmas Show (Abridged)." Performances of "A Charles Dickens Christmas" will take place July 8, 16 and 22 at 7:30 p.m., and July 10 at 2 p.m. Performances of "The Ultimate Christmas Show (Abridged)" will take place July 9, 15 and 23 at 7:30 p.m., and July 17 at 2 p.m. Tickets are available in advance with reserved seating by calling Pam at 605-467-3247. For more information, click here, visit Northern Fort Playhouse Tickets or email pjlunznfu@brittonsd.com.
Summer Book Bingo
Looking for a summertime day trip? Armchair travel while reading in a comfy chair indoors or browsing a book in the backyard could be perfect!
Add Summer Book Bingo and you can add a challenge to your summer reading and potentially broaden your reading list.
Pick up a bingo card at the library or download one from the library's Book Bingo Subject Guide.
Read a book from each category until you get five in a row (or a postage stamp, blackout - you decide when you win!)
You can read ebooks and audiobooks to complete the challenge, too. There's no competition involved - unless, of course, you want to enroll your friends, neighbors, or book club in the game!
Post your winning card on social media using: #NSUBookBingo, #northernstateu, #northernstatelibrary. Tag us @nsulibrarian on Instagram and Twitter.
We'd love to hear what books you've been reading!
Military Veterans Affairs Certifications
Each semester, the NSU Military Veteran Affairs staff certify enrollments for students receiving Military Tuition Assistance, South Dakota State Tuition Assistance or Veteran Education Benefits. The staff submits Certifications after the census date for each term.
202250 Summer 1 (5 weeks) May 31-July 1 – Census Date: July 10
202250 Summer 2 (5 weeks) July 5-Aug. 5 – Census Date: July 15
202250 Summer 3 (10 weeks) May 31-Aug. 5 – Census Date: July 10
'Be Northern' Nominations
Do you know someone in the NSU campus community who should be featured on Northern social media? Nominate a student, faculty, staff or alum to be featured as a Be Northern on NSU Instagram and Facebook! Nominated are accepted through this online form.