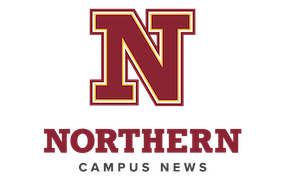 Welcome to the NSU News Update - providing information on events happening on campus or involving NSU students, staff and faculty.
To submit a news item, send it via email to NSUNews@northern.edu by 5 p.m. Thursday of the week before the announcement should run.
Student Success Center GOLD Series: The One About Starting Your Semester Off Right!
Welcome to a new semester! Sometimes getting into the rhythm of a new semester takes time. The NSU Student Success Center invites students to this interactive workshop to learn ways set themselves up for a successful semester and to establish a good routine. The workshop will be held 7-8 p.m. Wednesday, Jan. 18, in MJ 101. Come for a quick refresher or find new strategies to help get off to a great start and make this a smooth-running semester.
GOLD Series programs stand for "Great Opportunities for Learning and Development" and are Pack Point Certified! For a complete listing of GOLD events, see the online calendar. For more information, please contact the Student Success Center at studentsuccess@northern.edu.

Martin Luther King Jr. Program
A Martin Luther King Jr. program will be held on Wednesday, Jan. 18, at 4 p.m. in the Kessler's Championship Club in the Barnett Center. The program will be about some of MLK's most famous speeches, followed by a unity walk to the Avera Student Center. From there, everyone is invited to Red Rooster Coffee House, 218 S. Main St., for coffee and discussion until 9 p.m.

S.D. Jazz Festival Concert
The South Dakota Jazz Festival Concert will take place at 7:30 p.m. Thursday, Jan. 19, in the NSU Johnson Fine Arts Center. The concert will feature performances by the Two O'Clock Jazz Ensemble, directed by Dr. Grant Manhart. Guest artists will include Ron Parker, piano, and other local talent. Featured guest artist will be Summer Camargo, a trumpet student at The Juilliard School and Jerome Greene Fellowship recipient. Tickets will be available at the door. Cost is $10 for adults and $5 for children. NSU students are admitted for free with student ID. The concert is also an Aberdeen Community Concert for those who have purchased tickets to the concert series. For more information, please contact Manhart at Grant.Manhart@northern.edu.
Playwrighting Workshop with Local Playwright on Jan. 19
Northern Theatre is hosting playwright Deena Roynane for a playwrighting workshop on Thursday, Jan. 19, from 6 to 9 p.m. in the JFAC Red Room. She will talk about her process in creating the play for Northern's first production at the Edinburgh Fringe Festival and lead attendees in exercises in writing their own plays. This workshop is open to everyone in the Northern community. Please email Dr. Kane Anderson to RSVP or with questions at kane.anderson@northern.edu.
Name Tag Orders
NSU Communications and Marketing will be making the next campus-wide order of employee name tags at the end of this month. To request a name tag as part of this order, please fill out this online form by 5 p.m. Thursday, Jan 26.
Piano Education Webinar
An interactive webinar, "Presenting Lower-Intermediate Piano Classics: A Student's First Encounters," will take place 1-2:30 p.m. Saturday, Jan. 28, in the JFAC Berggren Recital Hall. Jane Magrath, a well-known pianist, author and clinician, will share quick and concise ways to prepare selected late elementary and early intermediate classics for student success in the coming lessons. A handout of scores of the pieces will be provided. This session also will include information on the "Pianist's Guide to Standard Teaching and Performance Literature" and "Piano Literature for Teaching and Performance," as well as suggestions for how to place a new or transfer student into the appropriate level of classical literature. Registration is FREE for Aberdeen Area Music Association members and students, and just $20 for non-members. Register by emailing Brigette at brigette@midco.net or listing yourself on this Facebook event.
NSU Theatre Presents Eurydice
The NSU Theatre Program will present the play "Eurydice" in the JFAC Black Box Theater. Performances will run at 7:30 p.m. Feb. 16, 17 and 18 as well as at 3 p.m. Feb. 19. Sarah Ruhl's "Eurydice" harkens back to the Greek myth of Eurydice and Orpheus as young lovers who seek to find each other again in the Underworld after a wedding-day tragedy. All tickets are general admission and will be available at the door. Cost is $10 for adults and $5 for senior citizens and NSU faculty/staff. Students will be admitted for free. Payment will be cash or check only; debit or credit cards will not be accepted. There will be no advance or online ticket sales. For more information, contact the NSU School of Fine Arts at 605-626-2497.
Spring 2023 Parking Permits
Parking permits for the spring semester are now available for purchase online, or on myNSU Student and myNSU Faculty/Staff.
Please note: If you purchased a parking permit in the fall, it is good for the whole school year.
For spring 2023, parking permits will be sold online only—no payments will be accepted at the Parking Office.
• Purple Permit: This permit costs $67.50 for the spring semester and allows you to park in any lot except the visitor lot at the northwest corner of the Johnson Fine Arts Center and the visitor spots in the Washington Street lot. Purchase a purple permit here.
• Gold Permit: This permit costs $40.50 for the spring semester and allows you to park in any parking lot except the Washington Street lots, Steele Hall/Great Plains West lot and the visitor lot by the Johnson Fine Arts Center. Purchase a gold permit here.
After purchasing your permit of choice online, pick it up at the Parking Office on the second floor of the Physical Plant the day after your submitting payment online.
For more information, call 605-626-2560 or email becky.gilbert@northern.edu.
GiveNDay is Coming! April 5-6, 2023
The Northern State Foundation is excited to host our third annual day of giving, GiveNDay, on April 5, 2023! This 24-hour challenge is designed to inspire all supporters of Northern to come together as we work to provide funding across the university.
Last year was a huge success as our community raised $330,000 from over 1,800 donors. Also known as #OneDayOnePack, this year's goal is to receive support from 2,500 donors in 24 hours.
If you would like your campus-sponsored organization represented, please contact Aimee at the Foundation by Feb. 10, 2023. You can email Aimee at aimee.roy@northern.edu.
We need your help! We are looking for students, faculty or alumni to represent their school, department, organization or team as Ambassadors. As Ambassadors, you have the opportunity to share your love of NSU with your family and friends via social media, and potentially earn rewards while doing it! Interested? Reach out to the Foundation at nsualumni@northern.edu.
'Be Northern' Nominations
Do you know someone in the NSU campus community who should be featured on Northern social media? Nominate a student, faculty, staff or alum to be featured as a Be Northern on NSU Instagram and Facebook! Nominated are accepted through this online form.