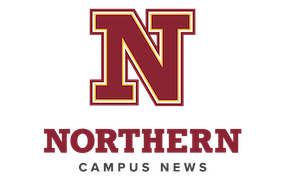 Welcome to the NSU News Update - providing information on events happening on campus or involving NSU students, staff and faculty.
To submit a news item, send it via email to NSUNews@northern.edu by 5 p.m. Thursday of the week before the announcement should run.
Finance Office Hours
Beginning May 30, the Finance Office will be closed for lunch from noon to 1 p.m. each day. The office will be open from 7:30 a.m. to noon and 1-4:30 pm.
Aberdeen Internship Network
The first internship Aberdeen Internship Network event of the summer will take place on June 1, 11:30 a.m.-1 p.m. at K.O. Lee Library, with lunch included. Guest speakers Katie Washnok from Blackout Industries and Bea Smith from Sanford Health will discuss entering the job market as your most confident, authentic and professional self. The event is free and open to all NSU students interning this summer, but RSVP is required; please RSVP by emailing kendrahinz@adcsd.com. Learn more about the Aberdeen Internship Network, sponsored by Aberdeen Development Corp., here.
Boys State Begins May 29
The 2023 South Dakota American Legion Boys State will take place May 29-June 2 on the NSU campus. Learn more about Boys State here.
2023 NSU Common Read
Northern's 2023 Common Read book will be "The Immortal Life of Henrietta Lacks," by Rebecca Skloot. Two members of the Lacks family will present the Larry and Julie Poeppel Family Common Read Lecture at 7:30 p.m. Sept. 27 in the Johnson Fine Arts Center. The event is free and open to the public. Copies of "The Immortal Life of Henrietta Lacks" will be available for purchase for $12.25 plus tax in the Wolf Shoppe.
'Be Northern' Nominations
Do you know someone in the NSU campus community who should be featured on Northern social media? Nominate a student, faculty, staff or alum to be featured as a Be Northern on NSU Instagram and Facebook! Nominated are accepted through this online form.