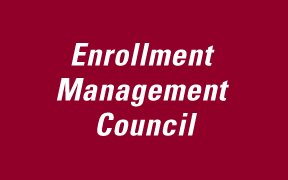 Campus colleagues,
I'm excited to share results from EAB's latest contribution to our Strategic Enrollment Management (SEM) Plan, a target market analysis for Northern State University.
The target market analysis outlines local and regional territories where Northern should prioritize its marketing resources, primarily through high school name buys. The analysis is specific to on-campus freshmen.
A few recommendations from EAB's target market analysis include:
Buying high school names from more than one source

Currently we purchase from Encoura and CollegeBoard

Reach high school students early

Buy and communicate with high school sophomores, juniors and seniors

Leverage the power of proximity; explore opportunities

Strive for comprehensive coverage in your own backyard

Explore additional outreach and marketing opportunities in priority growth areas
EAB recommends the following recruitment territories:
South Dakota (primary market)

North Dakota and western Minnesota (secondary market)
If budgets allow, EAB also recommends two exploratory territories:
Northwest Iowa and northern Nebraska

All of Iowa, Nebraska, Wyoming, Colorado, Montana and Minnesota
A full breakdown of data can be found here. EAB's recommendations (PowerPoint) are also available for review.
Admissions has begun diversifying its name buying strategy and with assistance from Communications and Marketing, is working to update and enhance communications to sophomores, juniors and seniors, in accordance with the EAB perception study.
The target market analysis will play a critical role as the Enrollment Management Council crafts goals around the five approved SEM themes, outlined at last week's enrollment forum.
Go Wolves!
Justin Fraase
VP of Enrollment, Communications and Marketing