Northern welcomes veterans, active military service members and dependents.
There's an important place for active military members, veterans and their dependents at Northern. We understand the unique needs of the military and we're here to support your success.
Student Veteran Resource Center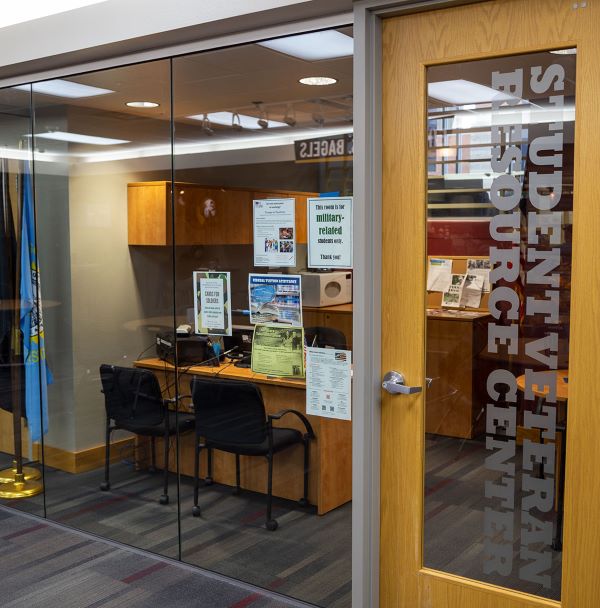 Veterans and active military members have their own space at NSU in the Student Veterans Resource Center in Avera Student Center 129, across from Einstein's Bagels, open during Student Center hours. 
The center offers:
VA benefits information
Tuition assistance information
Resources for navigating campus
Information on Northern's services
Quiet work or study space with comfortable seating
TV/DVD
Coffee
NSU graduate. Navy hero.
Navy Hellcat pilot Cecil Harris is memorialized in a statue on campus.