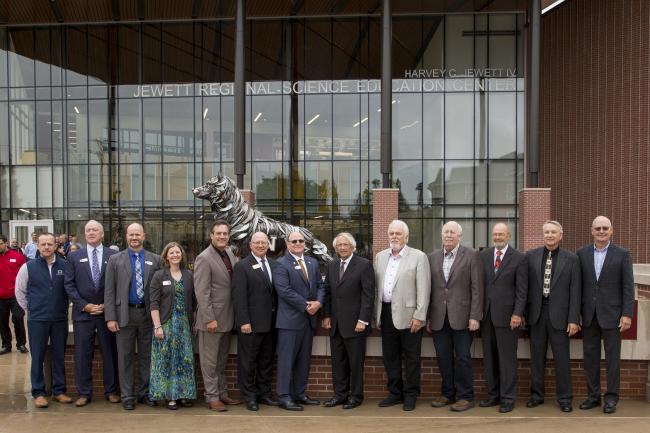 ABERDEEN, S.D. – Hundreds of people—students, professors, dignitaries and members of the public—gathered at Northern State University on Thursday to
Image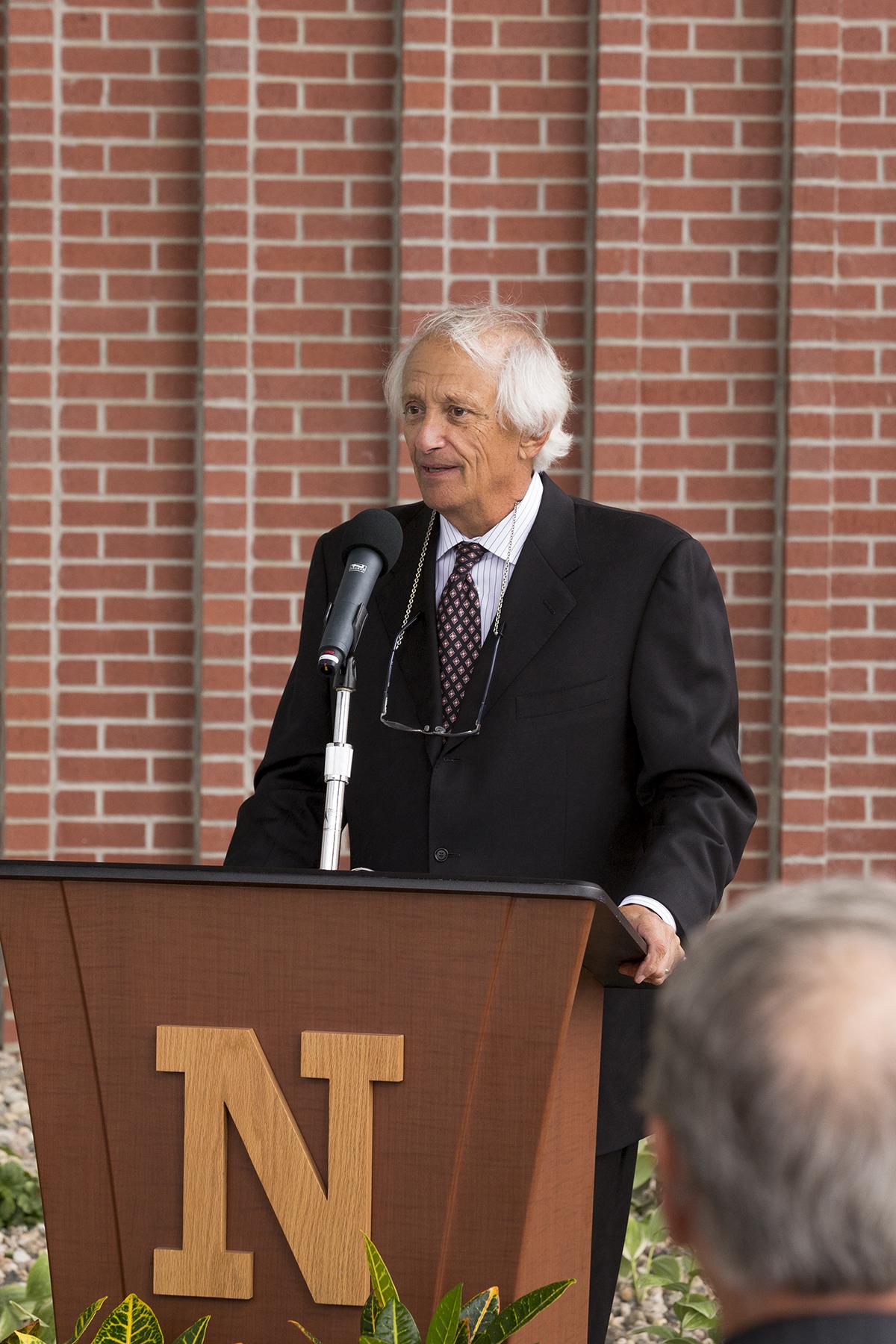 celebrate the opening of the first standalone academic building to be constructed on campus in 40 years.
The Harvey C. Jewett IV Regional Science Education Center ribbon-cutting ceremony honored the building's namesake, longtime South Dakota Board of Regents Member Harvey Jewett.
"Northern is a critical, critical part of this city," said Jewett, a tireless advocate for Northern during his 20 years with the regents.
While expressing appreciation for the recognition, Jewett emphasized the importance of partnerships in making the project possible.
"If you're going to accomplish something, you need partners," Jewett said.
He recognized partners who helped make the Jewett Regional Science Education Center possible, including the Great Plains Education Foundation, which was organized for the benefit of education in South Dakota.
Regional Asset, Enrollment Catalyst
NSU President Dr. Tim Downs said the Regional Science Education Center is a regional asset everyone can be proud of. It's also already an enrollment catalyst, he said, with a 54 percent increase in freshman science majors this fall.
"This facility has already begun attracting more students to Northern and will foster more cutting-edge research among our students and faculty," Downs said. "With tremendous educational possibilities and countless outreach opportunities, our new science center is enhancing the experience of our campus community and our entire region."
NSU College of Arts and Sciences Dean Dr. Joshua Hagen said the new science center will play a key role in Northern's success for years to come.
"It is very difficult to convey how excited faculty, staff and students are to have the Harvey C. Jewett IV Regional Science Education Center as their new home, but trust me, they are very excited," Hagen said.
Hagen said the facility provides the infrastructure necessary for science programs to continue to grow, and provides additional space for the development of new undergraduate and graduate programs. It also allows for robust outreach efforts for regional K-12 schools.
Thursday's ribbon-cutting ceremony was also attended by South Dakota Lt. Gov. Larry Rhoden and Board of Regents Executive Director Paul Beran. Beran said the opportunities this building will provide will have reverberations throughout the state and the greater multi-state region.
More Partnerships Recognized
With emotion, Jewett discussed another former partnership, and a reason that makes the science center extra special for him.
"This building sits in the shadow of Joe Barnett Center, who was a partner of mine at Siegel Barnett before his untimely death," Jewett said, adding, "It's nice to be on the same street."
Downs pointed out that the main-floor lobby is the Rivett Foyer, named in honor of Ron Rivett, to symbolize that Rivett and Jewett were partners in many ventures.
Downs also thanked additional partners, including Sanford Health; 3M; Wells Fargo; Govs. Daugaard and Noem; and Aberdeen's current and former mayor and City Council.
"This facility is further confirmation that the vision and goals of Northern State University is becoming a reality," he said. "They will drive this university and this community and this region forward."
Video From the Event
Video from today's ceremony can be found here: Jewett Regional Science Center Ribbon Cutting.
About Northern State University
Northern State University is a regional university that offers outstanding academics and exceptional extracurricular activities at an affordable price on a safe, welcoming campus. Northern State recently announced its Educational Impact Campaign, with a goal of raising $55 million for a new South Dakota School for the Blind and Visually Impaired, new athletic and recreation fields, and an on-campus regional sports complex. Once the campaign is complete, NSU will be the recipient of more than $100 million in privately funded building projects and scholarships within a decade. To learn more, visit NSU Admissions.