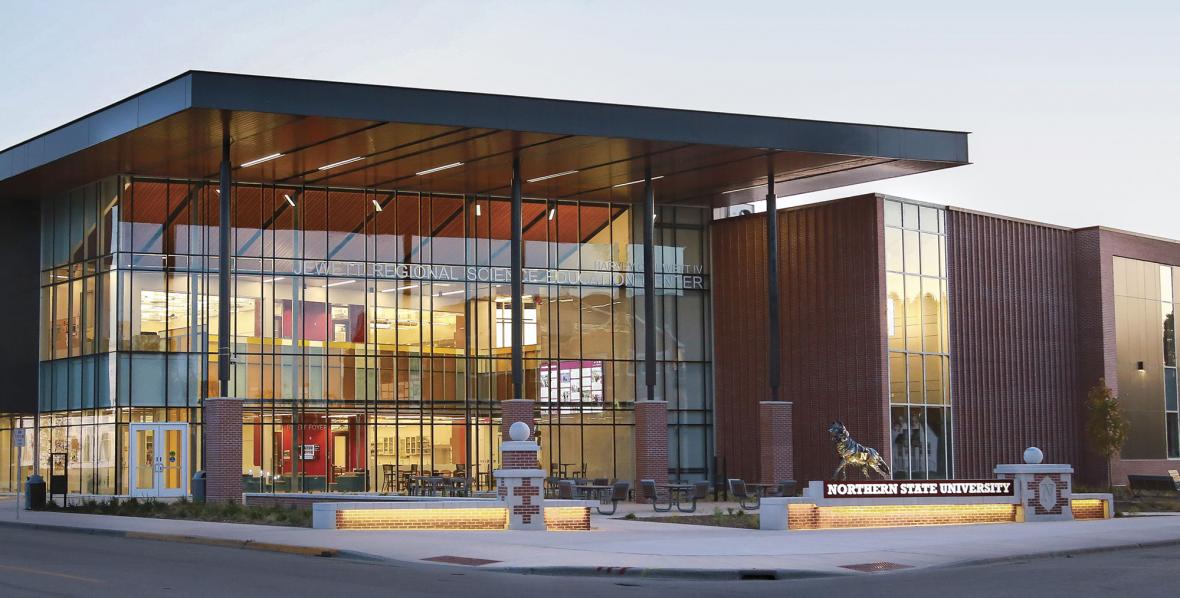 NSU Jewett Regional Science Education Center has resulted in major technological advancements, attracted more students in biology and chemistry
Thirteen years ago when she first started at Northern State University, biology professor Dr. Alyssa Kiesow was still copying her notes onto clear transparencies to project to her students.
How things have changed.
Today, Northern boasts the brand new, state-of-the-art Harvey C. Jewett IV Regional Science Education Center, which has fast-tracked the university to the cutting edge of science and research. The facility, which opened this fall, is the first academic building to be constructed on campus in 40 years—and Kiesow said the technological capabilities it provides would've been unfathomable to people four decades ago.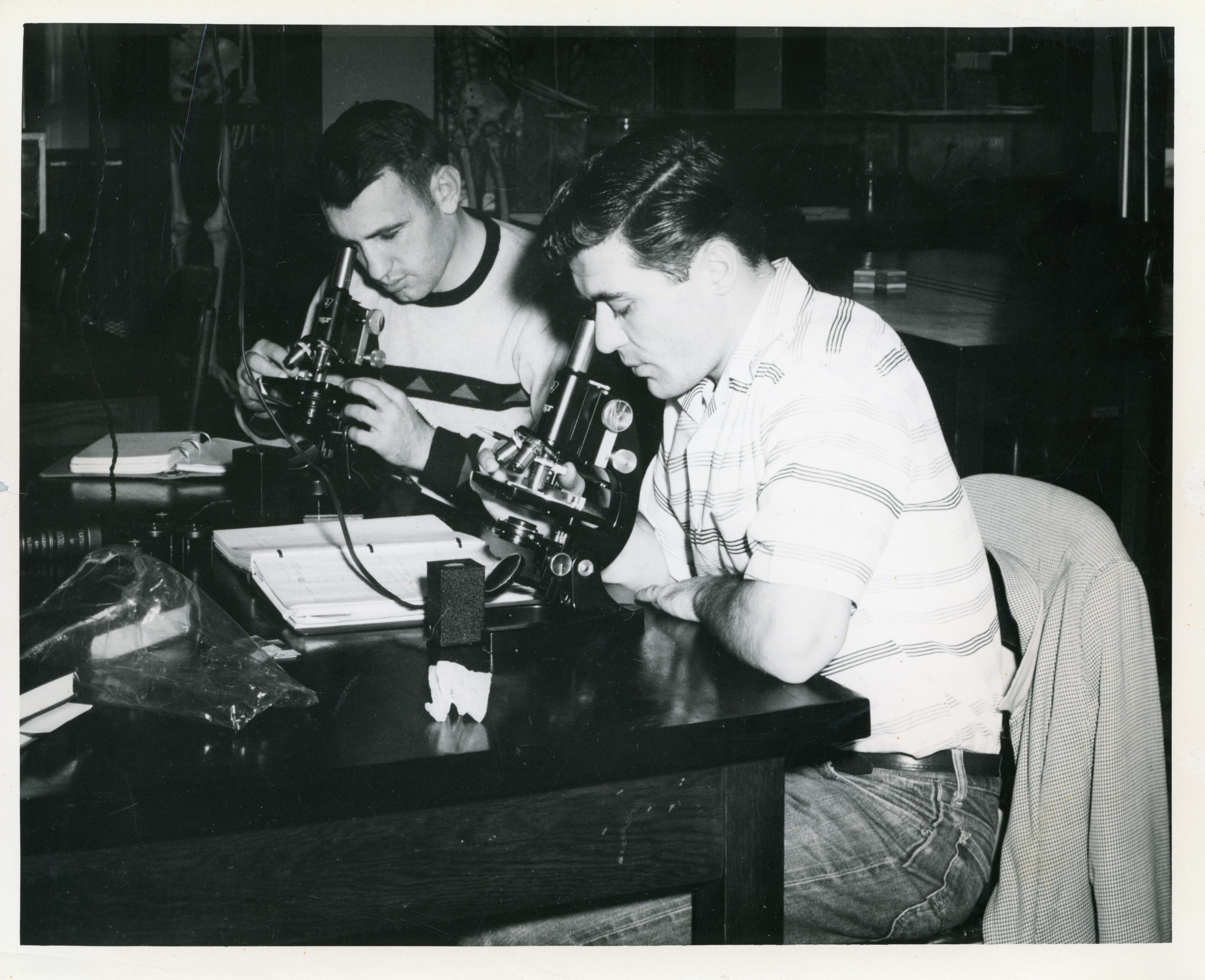 "Forty years ago, they couldn't have even imagined what students are doing today," said Kiesow, who also serves as associate dean of the College of Arts and Sciences.
And Kiesow envisions that, in years to come, the Jewett Regional Science Education Center could result in even more growth in cutting-edge programming and technology—and attract even more students.
The Past
Looking back 40 years, some of the technology used today in terms of genetics was not even founded yet. For instance, Kiesow said, the process of denaturing DNA—targeting a strand and then recopying it—was established in the late 1980s/early 1990s.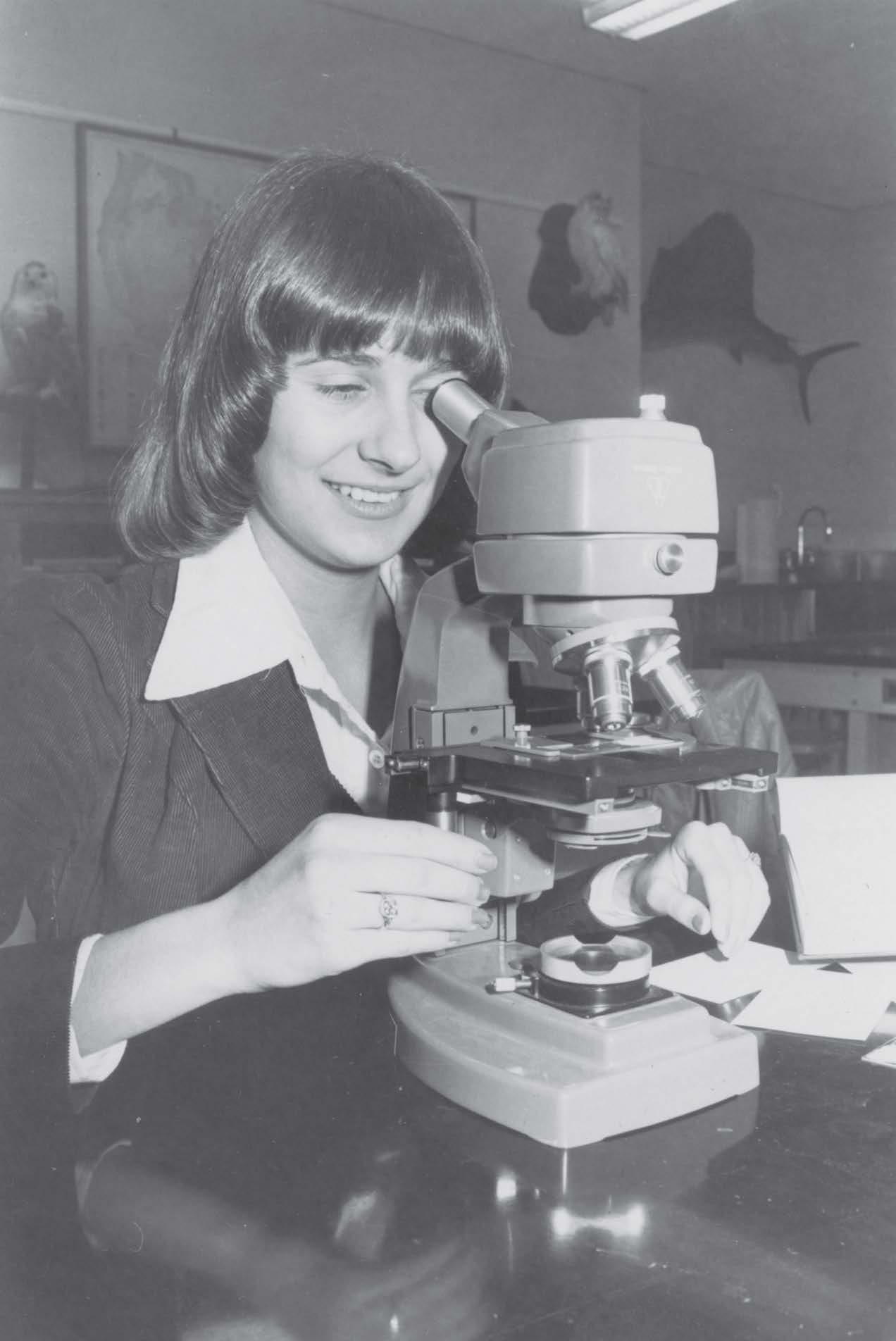 "That really opened up the doors of understanding how DNA works," Kiesow said.
Even 15 years ago, Northern science faculty and students were using fruit flies for genetic transmission—an old-school method used since the 1800s. While it remains important for students to learn those methods, Kiesow said they've now advanced to add in bioinformatics to all classroom experiences, using computer technology.
"It's really hard to encapsulate how much has changed even in the last 15 years," Kiesow said.
Over the years, teaching progressed toward more collaboration and use of online resources such as D2L, Northern's distance education portal. Professors could upload their PowerPoint lectures and utilize YouTube video and other up-and-coming technology.
Very little lab equipment was up to date 15 years ago—most was from the 1960s, Kiesow said. Northern spent time over the course of 10 years getting new microscopes and other biology and chemistry equipment.
The Present
Today, Northern has high-powered microscopes and high-powered chemistry equipment they've never had before, including a nuclear magnetic resonance spectrometer.
"Quite honestly we have the capacity of what forensics labs may have as it relates to chemistry," Kiesow said. "From the biology perspective, we have a well-equipped imaging lab."
In the new science center, faculty also now have what's called lecture capture. Each classroom and lab is fitted with cameras, and instructors have a lapel pin that allows their audio to be collected, so they are free to move around as their lecture is recorded. Along with hands-free recording, their lectures can be made available to anybody in the world. Additionally, they have Zoom capabilities, an interactive video tool that allows for real-time engagement worldwide.
"So we've really connected to not only an in-the-classroom scenario, but a worldly scenario," Kiesow said.
Student Numbers
The new science center is already resulting in more biology and chemistry students, with full freshman classes this fall, and an unprecedented number of summer campus tours. Many university departments, as well as NSU Athletics, have said the building has been a huge recruitment tool.
"I foresee that our numbers are going to increase," Kiesow said.
Thirteen years ago, Northern had 78 biology majors—today, that has doubled and then some, to roughly 170. Kiesow expects it to double again, anticipating up to 300-400 biology majors in the next five to 10 years.
"It's already busy," she said. "It's going to get busier."
Summer Camps
In the near future, Northern will offer its first ever summer science camps for middle-schoolers, and also three science- and math-related teacher workshops. The middle-school camps would focus on ecology, biotechnology and macro- and microscale imaging.
For all camps and workshops, participants would stay on campus in the residence halls, free of cost to the participants. 
"The idea is to start a summer institute for STEAM (Science, Technology, Engineering, the Arts and Mathematics) education," Kiesow said. "We really want the community of Aberdeen to benefit from this new building."
Programming Possibilities
The new science center has also allowed for potential new programs, including an information technology program that would be the first of its kind in South Dakota.
This universal degree would touch on all avenues of technology, including data management, server management and computer science. The program would be housed in the College of Arts and Sciences, but would collaborate with the School of Business and NSU Information Technology. Certificates would be available in areas such as health information science or business management.
A master's of science degree program is also being considered, along with an advanced certificate in science. This would offer 18 credits to help get teachers the content they need to teach master's level classes.
The Future
Looking farther into the future, Kiesow said she expects up and coming fields will include bioengineering, particularly for biomedical reasons—creating technology to help fix a heart; creating a fake heart; or creating synapses in the brain that will help reverse paraplegia.
She also discussed the new gene CRISPR, which actually fixes and repairs mutations in DNA—and is thought to be the key to curing a lot of diseases and cancer.
"It literally can take the DNA and fix it," Kiesow explained.
But, she said, there are a lot of implications with that, including the potential to create genetically modified, "perfect" babies.
"There are a lot of bioethical issues being brought up because of this," she said.
It all sounds like something only possible in science fiction—and yet it's very real.
"I tell my kids that in their lifetime we (scientists) will have the ability to make organs, the ability to make and fix diseases," Kiesow said. "Perhaps there will be the ability to have longevity beyond 100 years. The genetic tools we're coming up with in concert with the stem cell research, give medical science the resources to improve health care."
Whatever the future holds in science education, Northern will surely be ready to grow to accommodate any changes, thanks to the Jewett Regional Science Education Center.
"I'm excited, honestly, to see what the world's going to bring for us," Kiesow said, "for all of this scientific research that's happening and the technological advances that are coming with that."
For more information, visit the NSU Jewett Regional Science Education Center online.