Find Your Place in the Pack
There's a lot to consider when transferring to a new college. At Northern, we're ready to assist you with anything you need – and welcome you to the pack!
GETTING STARTED
First of all, let's determine your eligibility. As a transfer student, you're eligible for admission to Northern if you:
Have a cumulative college grade point average (GPA) of 2.0 or higher, and
Are in good standing with the most recently attended college of university (high school performance also will be considered for applicants with fewer than 24 credit hours)
ACT or SAT score is required only if you're under 22 years old. NSU considers each applicant on an individual basis.
NEXT STEPS
Apply for admission:
Next, please arrange for official transcripts from all schools you have attended to be sent to NSU Admissions.
If you attended a South Dakota public university within the past three semesters (including summer), no application fee is required and there's no need to send transcripts.
Some restrictions apply as to the number of credits accepted in transfer and NSU institutional credits required for graduation and honors. Please see the NSU Catalog for details.
If you have received any GI Bill® education benefits at your previous school, or think that you may be eligible for benefits, please see Veterans and Active Military Education Benefits.
YOU'RE ACCEPTED! NOW WHAT?
Once you're accepted, transfer credit will be evaluated and posted on your NSU transcript per policy found in the NSU catalog and in keeping with S.D. Board of Regents policy.  You will be sent a report showing the equivalencies granted. If you think a different equivalency should be given, you may submit a Request for Change of Transfer Equivalency Form along with a syllabus for the class and a change will be considered. 
If courses have been evaluated previously, you can find how your credits may transfer to NSU using the Transfer Credit Calculator. This does get updated occasionally, so should not be considered the final determination.
QUESTIONS?
Still have questions? No problem! Contact NSU Admissions at 1-800-678-5330 or admissions@northern.edu; visit Records and Registration; or check out our Transfer Student Checklist.
Presentation College students will find additional answers and assistance at Welcome PC Students.
'Northern was exactly what I needed'
"When I transferred to Northern my sophomore year, I had no idea what I wanted to do with my life. Northern helped me realize my dream and how to accomplish it.
Words can't express how fortunate and thankful I am to have the support of my family, friends and wonderful professors.
NSU was exactly what I needed to discover the next chapter of my life."
– Ann Schmitt , '18
Easier transfers with Interstate Passport
What is Interstate Passport?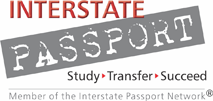 Interstate Passport is a new way for students to transfer courses from one institution to another. Rather than having the college you're transferring to accept your courses individually, earning a Passport means all of your lower-division general education courses will be accepted as one block. Your Passport will be valid at any Network member institution to which you are admitted.
Interstate Passport Information for Students
Find Your Passport Institution
NSU Official Interstate Passport Block
Details
Northern is a member of the Interstate Passport Network, which provides a framework for block transfer of lower-division general education attainment based on learning outcomes in nine areas:
Foundational skills: oral communication, written communication, quantitative literacy
Knowledge of concepts: natural sciences, human cultures, creative expression, human society and the individual
Crosscutting skills: critical thinking and teamwork/value systems.
Each network member institution has its own "passport block": a menu of lower-division general education courses and learning experiences by which a student can earn the passport. Students who complete NSU's General Education requirements with a minimum grade of "C" or its equivalent in each course or learning experience will be awarded the passport by our institution. Those students who later transfer with a passport to another network institution will have their learning recognized; they will not have to repeat or take additional courses to satisfy lower-division general education requirements in the passport's nine areas.
The passport offers students:
An early milestone on the way to a credential
Advance knowledge that lower-division general education learning in the passport's nine areas will be recognized upon transfer to another network institution
The potential for faster time to degree, lower cost, less debt and lower foregone earnings from unduplicated learning
A streamlined transfer process and a greater likelihood of successful transfer and completion
Learn more about the Interstate Passport and member institutions.
---
For more information about or assistance with transferring to Northern, please contact Yissel Farrand: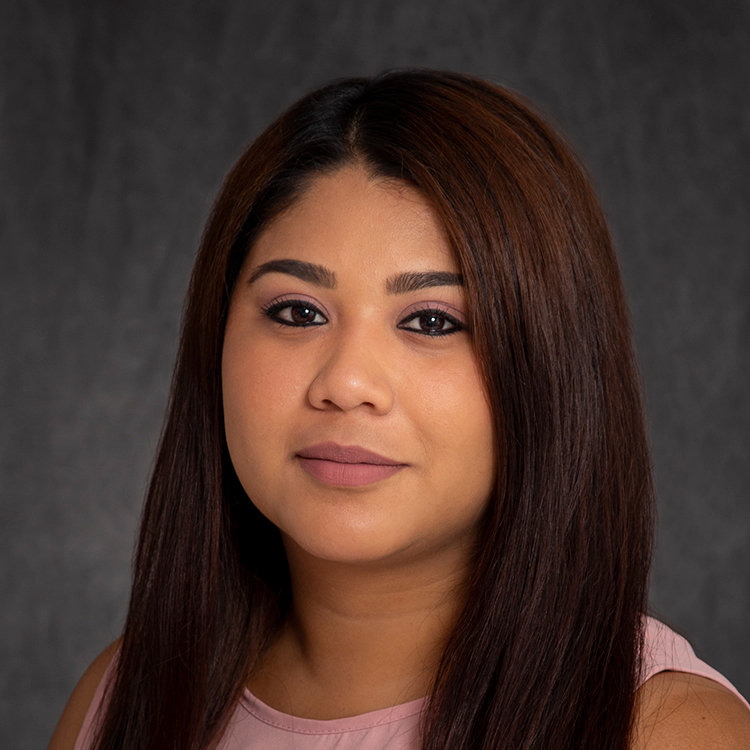 Yissel Farrand
Admissions Counselor
605-626-2554