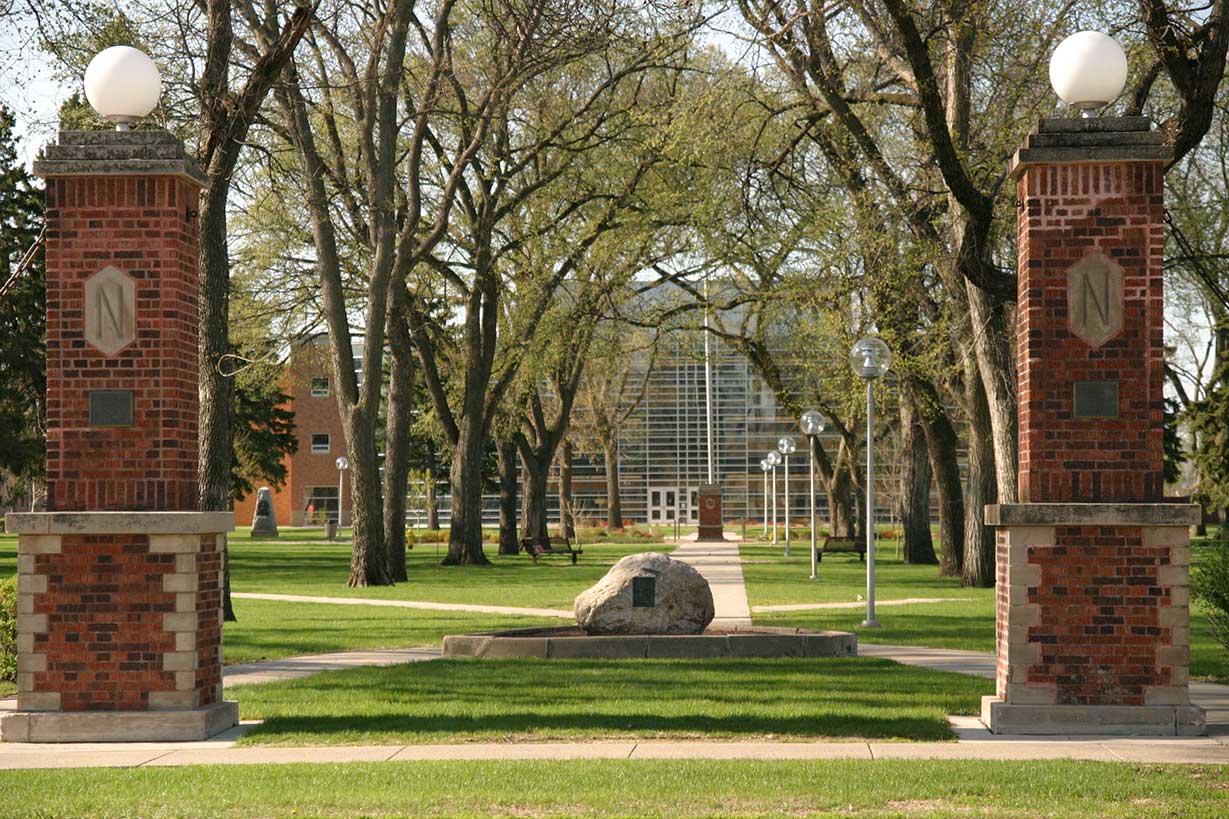 Welcome to the NSU News Update - providing information on events happening on campus or involving NSU students, staff and faculty. 
To submit a news item, send it via email to NSUNews@northern.edu by 5 p.m. Thursday of the week before the announcement should run.
Welcome Back, Wolves!
The NSU Wolf Shoppe will have a Welcome Back Sale now through Friday, Aug. 26. Take 20 percent off all clothing, giftware, NSU backpacks and more! Open Saturday, Aug. 20, 10 a.m.-2 p.m.
AUCS String AUDITIONS Fall 2022
Auditions will be Monday, Aug. 22, 11 a.m.-1 p.m., in JFAC 120 (Dr. Stanichar's office). For the five-minute audition, prepare the following: 
Two scales (3 octaves each)
A prepared solo (your choice—Dr. Stanichar will only listen to the first few minutes)
Sight reading (provided by Dr. Stanichar)
A sign-up sheet is on Dr. Stanichar's office door. Please send questions to c.stanichar@northern.edu. New community string players may also contact Dr. Stanichar about an audition. Wind and percussion players will use their band audition for the AUCS. 
Theatre Activities Meeting on Aug. 24 at 5:30 p.m.
Do you have an interest in working on stage or backstage? Come learn more about Northern's Theatre Program on Wednesday, Aug. 24, at 5:30 p.m. in the Black Box Theater in the Johnson Fine Arts Center. All are welcome! We'll talk about our upcoming productions and roles, including the musical "FIRST DATE," and our 24-hour theatre festival. If you have any questions, please email Dr. Kane Anderson at kane.anderson@northern.edu.
THEATRE AUDITIONS!
Auditions for the musical FIRST DATE are Friday, Aug. 26, from 6 to 8 p.m. in the Black Box. In FIRST DATE, a blind date newbie Aaron is set up with serial-dater Casey, and a casual drink at a busy New York restaurant turns into a hilarious high-stakes dinner. All Northern undergrads are welcome! Please prepare a song from a Broadway musical. Bringing your sheet music will be helpful—though you may sing acapella. Sign up for an audition slot in front of the Theatre offices in the Johnson Fine Arts Center.
First Silent Book Club is Aug. 30
This isn't your regular book club. No set books to read. No pressure to share or discuss. Never worry if you haven't finished the book. No judgment.
The Silent Book Club model means we are not all reading the same book at the same pace. There is no homework and no pressure to lead or contribute to a discussion. We introduce our books and ourselves at the start of the meeting and then we dive into reading for an hour. Simply bring yourself and whatever you're currently reading (we don't care about genres or formats, anything goes!) All readers are welcome—even e-readers.
The Silent Book Club meets the first Tuesday of every month from 4 to 5 p.m. on the Campus Green (by flagpole), weather permitting. Fall semester meetings:
Aug. 30
Oct. 4
Nov. 1
Dec. 6
In case of inclement weather, meet in the library Round Room. Everyone is welcome, and anyone can join! Consider joining if you are unable to find time and space to just enjoy a book. That's it! No pressure whatsoever. For additional information, contact Nicole.Christiansen@northern.edu. Hosted by Williams Library.
Parking Permits Now Available; Ticketing Begins Sept. 6
Parking permits for the fall and spring semesters will be available to purchase starting at 8:30 a.m. Tuesday, Aug. 16. A permit is required to park in any parking lot on campus. Permits will be valid as explained below, except as outlined in the game-day parking rules paragraph below.
Northern's two types of parking permits are as follows:
Purple Permit: This permit costs $135 for the year and allows you to park in any lot except the visitor lot at the northwest corner of the Johnson Fine Arts Center and the visitor spots in the Washington Street lot. You can purchase this permit online here and pick it up at the Parking Office on the second floor of the Physical Plant the day after submitting your payment online. 
Gold Permit: This permit costs $81 for the year and allows you to park in any parking lot except the Washington Street lots, Steele Hall/Great Plains West lot and the visitor lot by the Johnson Fine Arts Center. You can purchase this permit online here and pick it up at the Parking Office on the second floor of the Physical Plant the day after submitting your payment online.
You are encouraged to purchase your permit online. Permits may also be purchased in person at the Physical Plant, though cash or check is required. When purchasing your permit either online or in person, your license plate number is required.
Residents of Wolves Memorial Suites and Great Plains West who have reserved their permits through the Residence Life office need to go there to pick them up and pay for them.
We will start ticketing the parking lots at 8 a.m. Tuesday, Sept. 6.
Game-Day Parking: Permit is not valid in the Herret Street, Barnett Center, and other lots as announced when a home football game is scheduled. Vehicles must be removed from those lots by 5:30 p.m. the day prior to a home football game. Vehicles will be towed at owner's expense.
'Send' chosen as 2022 NSU Common Read          
Northern's fall 2022 Common Read book will be "Send," by Patty Blount. Blount will deliver the 2022 NSU Larry and Julie Poeppel Family Common Read Lecture at 7:30 p.m. Monday, Nov. 7, in the NSU Johnson Fine Arts Center's Harvey and Cynthia Jewett Theater. The event is free and open to the public. Copies of "Send" are available for purchase at the NSU Wolf Shoppe. For more information about Northern's Common Read, contact NSU Honors Program Director Dr. Kristi Bockorny, Kristi.Bockorny@northern.edu.
Pre-Health Club Blood Drive
The Pre-Health club will be hosting a blood drive on Wednesday, Nov. 16, from 9 a.m. to 2 p.m. in the Centennial rooms of the Student Center. Sign up to donate at this link, or contact George Nora by email at George.nora@northern.edu.
NSU Water Wolves Swim Lessons
Here are the fall 2022 swim lesson dates. All fall sessions (except November/December) run on a Monday-Thursday for two weeks and then a Monday and Tuesday to get in 10 sessions. (No Friday lessons.)
September session: Sept. 12-27
October session: Oct. 10-25
November/December: Nov. 28 - Dec. 8 (Nov./Dec. Only runs Monday- Thursday for two weeks.)
Cost: September and October session, $100 (10 lessons); November/December session, $90 (nine lessons). For questions or more information, please contact Mikaela Waiflein at Mikaela.M.Waiflein@northern.edu.
'Be Northern' Nominations
Do you know someone in the NSU campus community who should be featured on Northern social media? Nominate a student, faculty, staff or alum to be featured as a Be Northern on NSU Instagram and Facebook! Nominated are accepted through this online form.