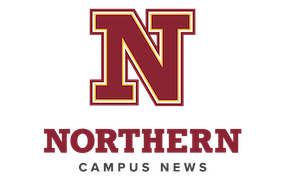 Welcome to the NSU News Update - providing information on events happening on campus or involving NSU students, staff and faculty.
To submit a news item, send it via email to NSUNews@northern.edu by 5 p.m. Thursday of the week before the announcement should run.
Northern Lights Deadline is Dec. 31
Northern Lights is now taking submissions for the 2023 issue of Northern Lights. Submissions are open until Dec. 31, 2022. Students can submit their stories, poetry, art, creative nonfiction, photography, original essays and songs to northernlights@northern.edu, or message us on Facebook! Accepted submissions will be included in our literary magazine that is released in March 2023. Please submit all written works as a Word document (.docx) or a PDF (.pdf), and any artworks as a JPEG (.jpeg) or JPG (.jpg) file. If you have any questions, including how to submit, contact Lead President Madi Filber, madi.filber@wolves.northern.edu.
Noon Basketball Association
If there is sufficient interest, the NBA (Noon Basketball Association) will continue to play Tuesdays, Wednesdays, and Thursdays at noon throughout the Christmas break. We play in Dacotah Hall. All faculty, staff, and students are welcome. Guests may play if they fill out a waiver and provide proof of insurance. For more information, email art.marmorstein@northern.edu.
'Be Northern' Nominations
Do you know someone in the NSU campus community who should be featured on Northern social media? Nominate a student, faculty, staff or alum to be featured as a Be Northern on NSU Instagram and Facebook! Nominated are accepted through this online form.