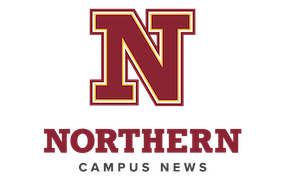 Welcome to the NSU News Update - providing information on events happening on campus or involving NSU students, staff and faculty.
To submit a news item, send it via email to NSUNews@northern.edu by 5 p.m. Thursday of the week before the announcement should run.
Upcoming Campus Power Outages
Two power outages will take place this summer in order to replace a sectionalizing switch located near Spafford Hall.
The first outage will affect Gerber Hall on Monday, June 19. The building will be without power for the entire day and there will be no network service in Gerber Hall while the power is off. There are no planned disruptions to power or network access to any other buildings on June 19.
The second outage will occur on Saturday, July 15. Krikac Administration, Spafford Hall and Dacotah Hall will be without power for the entire day. This power outage will affect network access in the following locations:
• Dacotah Hall
• Spafford Hall
• Krikac Administration Building
• Gerber Hall
• Johnson Fine Arts Center
• Facilities/Physical Plant
• Heating Plant
• Barnett Center/Barnett Center addition
• Dacotah Bank Football Stadium
• Koehler Softball Complex
• SDSBVI
• Alumni/Beckman Building
• Athletic Pavilion (soccer complex)
• Jewett Regional Science Education Center
Thank you for your patience and understanding.
2023 NSU Common Read
Northern's 2023 Common Read book will be "The Immortal Life of Henrietta Lacks," by Rebecca Skloot. Two members of the Lacks family will present the Larry and Julie Poeppel Family Common Read Lecture at 7:30 p.m. Sept. 27 in the Johnson Fine Arts Center. The event is free and open to the public. Copies of "The Immortal Life of Henrietta Lacks" will be available for purchase for $12.25 including tax in the Wolf Shoppe.
'Be Northern' Nominations
Do you know someone in the NSU campus community who should be featured on Northern social media? Nominate a student, faculty, staff or alum to be featured as a Be Northern on NSU Instagram and Facebook! Nominated are accepted through this online form.