Global Entrepreneurship Week and Pitch Competition
Image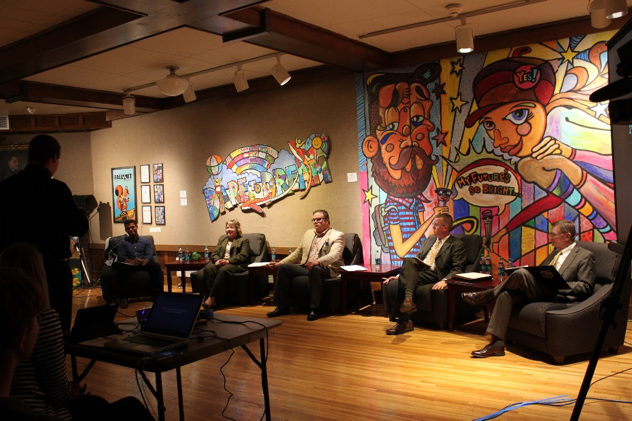 Every year the NSU School of Business hosts a business pitch competition during Global Entrepreneurship Week. During this campuswide contest, students from all majors are welcome to pitch their idea to local business owners for the chance to win a cash prize and to move on to the Governor's Giant Vision competition.
The objective is to foster and advance business education, especially small business management and entrepreneurship, for all students across campus.  The competition also strategically pairs up the student participants with faculty members across disciplines to work towards meaningful engagement between students from one major and with faculty from another major. 
We have found that student ideas and majors rarely align, and it is very inspiring to have students work with faculty they may otherwise never interact with during their college careers.  By bringing in local business leaders, the event has a tremendous impact on the local community.  These influential community members interact and witness the best of our students, while the students have an opportunity to network with local business leaders.  The students we educate are the same students that will be looking for employment and mentorship in the future.  Competitions like this create a valuable way for employers to meet, engage, and challenge NSU students.