The Department of English, Communication and Global Languages is located within the College of Arts and Sciences (CAS). Our program offerings in languages, composition, rhetoric, literature, linguistics and communication studies provide a solid foundation for a wide selection of careers by preparing you to meaningfully engage with diverse cultures, critically analyze a range of subjects, and effectively and persuasively communicate verbally and in writing. 
---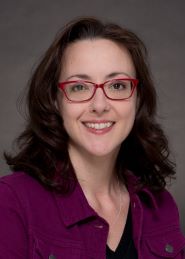 Welcome to the Department of English, Communication and Global Languages at Northern State University. Whether you are exploring our degree programs, considering adding a minor, examining our undergraduate and graduate certificates, or simply want to know more about our department and our faculty, you have come to the right place.
We offer comprehensive, flexible, and rigorous courses of study to our undergraduate majors and minors. Our undergraduates enter a number of career fields, including public relations, law, journalism, education, business, government, and public service.
Undergraduates in the department go on to pursue graduate programs throughout the country, including right here at Northern, or enter into careers directly upon completion of their undergraduate degree.
We pride ourselves in our commitment to excellence in teaching, research, and service to our profession and to our community. All of our courses are taught by department faculty, not graduate students, and with an average class size ranging from 22 to 30, our faculty get to know each student on an individual basis.
Majors in our English and communication programs are required to complete a minimum of one internship, which provides them with practical experience in their chosen career field.
Our English program offers majors in English (B.A.) and English education (B.S.Ed.). Our English majors choose an emphasis in literature, creative writing, teaching, Teaching English as a Second Language (TESL), professional writing, or media studies. We also offer minors in English, creative writing, and professional writing and rhetoric. Northern's pre-professional preparation in journalism is housed within our program, and we also offer undergraduate and graduate certificates in teaching English to speakers of other languages (TESOL).
Our communication program offers a major in communication studies (B.A.) with an emphasis in either critical practice or public relations, and minors in communication studies and public relations.
Our global languages program offers majors in global languages and culture (B.A.), Spanish (B.A.), and Spanish education (B.S.Ed.). We also offer minors in Chinese, German, and Spanish as well as undergraduate and graduate level certificates in Germans-from-Russia studies. For language placement testing, please visit Language Placement Testing.
As you consider your educational options at Northern, I encourage you to explore our department's website, contact our faculty, and meet with our faculty advisor. Our faculty and I welcome the opportunity to meet with you at any time to discuss our programs.
Chair,  Department of English, Communication and Global Languages
---
NOTE: The prefix for all of Northern's German classes has changed to GLAN (Global Language). When searching for German classes on the Northern State University website or in 
Banner
, please use the GLAN prefix.
---
Get to Know Our Faculty
As a student in the English, Communication and Global Languages Department, you'll get personal attention from dedicated professors who care about your success.
Unleash Your Potential at NSU