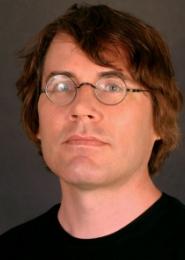 Greetings, all!
Welcome to the Department of History and Social Sciences. Our faculty believe passionately in the power of a liberal arts education to transform the lives of our students and to prepare them for a rapidly changing nation and world. Instead of meaninglessly training students for one narrow career path that will likely become obsolete, our curriculum teaches students skills that last a lifetime: critical thinking; problem solving; creativity; effective communication; and the ability, the flexibility, to adapt to dynamic situations. Department faculty are widely recognized to be the finest teachers and most accomplished researchers at Northern. Inspired by the teaching, our students leave Northern motivated to meet life's challenges.
Our department offers bachelor's degrees in history, government, sociology and criminal justice. Our minors include geography, philosophy, native and indigenous studies, international studies, legal studies, social work, religious studies and public history. Besides degrees, our department houses the Center for Public History and Civic Engagement and a new Sociology-Master of Social Work collaboration with the University of South Dakota.
Through these efforts, our students have found employment in, among many other areas, teaching; state and federal government; social work; police and associated correctional work, including the FBI; non-governmental organizations (NGOs); philanthropic work; banking and finance; and journalism.
Please examine the program offerings and faculty profiles in the department website. Our faculty are here and are happy to meet with prospective students and their families.
Chair, Department of History and Social Sciences
Get to Know Our Faculty
As a student of the History and Social Sciences Department, you'll get personal attention from dedicated professors who care about your success.
Faculty spotlight: Pamela Monaghan-Geernaert
Dr. Pamela Monaghan-Geernaert, assistant professor of sociology, started at Northern in fall 2019. 
Monaghan-Geernaert said her favorite part of working at Northern is a two-part answer.
"First, I enjoy the students. Being at a school with small classes allows me to connect with the students in meaningful ways. Northern students have a 'can-do' attitude that is evident in how they approach classwork," she explained. "Second, because NSU is a smaller school, I have greater opportunities to be involved. I sit on many committees such as the American Indian Advisory Council. I participate in campus development such as the strategic action plan, I serve on searches for colleagues in other departments. Through all of this I am connected and committed to the school and its mission."
She advises that students, too, should take advantage of the opportunities provided at a smaller university.
"Northern offers students a chance to be connected in their classes and to be heard. The small classes sizes are a great way to learn material, ask questions and interact with classmates. My biggest advice to students would be to take the time to meet with their professors," Monaghan-Geernaert said. "While many students want and like the smaller classes, they don't take full advantage of the accessibility of their teachers. I tell my students that the faculty picked a small school to teach at because we want to foster those relationships with students and want to mentor them into successful scholars."
Unleash Your Potential at NSU