Image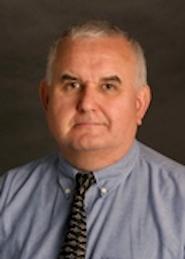 Associate Professor of Spanish
B.A., M.A., University of Utah
Ph.D, University of Wisconsin - Madison
Juan M. Gonzalez, originally from Salt Lake City Utah, worked for 18 years as an international public relations specialist/marketing rep for an advertising firm. Part of his responsibilities included making three to four week trips throughout South America and Mexico to meet and greet radio and TV managers and owners. He has worked and lived in every major city in that area.
An economic downturn in the mid-90s found him without work and consequently he went back to school to complete a BA and MA in Spanish at the University of Utah. He left Utah in 1998 to complete his Ph.D in Spanish at the University of Wisconsin €- Madison, from which he graduated in 2005. Recently, he spent four years teaching Spanish at Adams State College in Alamosa, Colorado.
Juan has been teaching at Northern State University in Aberdeen, South Dakota since spring 2009. He enjoys biking, hiking, spaghetti westerns, horror and science fiction movies, and classic rock from the late 60s and early 70s.
When he refers to the language and culture of Latin America, he speaks and writes from personal experience. His research interests include business protocol in Latin America, postcolonial theory and writing, the evolution of Latin music and film, and the Spanish Civil War, which was the focus of his dissertation.