Image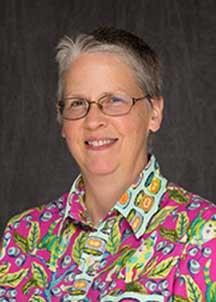 B.A., Auburn University
M.A., Ph.D, University of Pennsylvania
Library Cat Translating website
Dr. Ginny Lewis joined NSU's faculty in 2005.
Dr. Lewis specializes in 19th-century European Realism and has written extensively on land relations as portrayed in narratives from across the globe. She is especially interested in rural narratives from Central Europe, including Germany, Austria, Hungary, and Romania.
Dr. Lewis has devoted much time and energy to developing Northern's array of German courses for online delivery. Everything from beginning and intermediate German language to German film, literature, and civilization is now available as regular course offerings in an online format.
Courses Taught
GLAN- German (all levels)
FREN- French (all levels)
ENGL 436/536- Methods of Teaching English as a Second Language
Awards/other recognition/publications
2014: Gold in the Mud: A Hungarian Peasant Novel, translation of Sárarany (1910) by Zsigmond Móricz
2010: Schön Kästnerisch verfahren, a family novel set in Hamburg, Germany
2007: Globalizing the Peasant: Access to Land and the Possibility of Self-Realization, a theoretical model and application of global literature, published by Lexington Books
Dr. Lewis is an accomplished trumpet and French horn player. She also enjoys needlework, philately, gardening, and raising her three children.