Image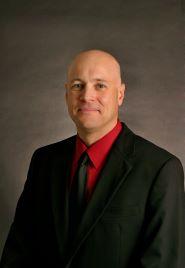 Assistant Professor of Music, Woodwinds/Jazz
M.M., Northwestern University
B.A., Northwestern University
Since 2003, Mr. Hemke has been a woodwind and jazz professor at Northern. Before joining Northern, Mr. Hemke was director of jazz performance studies and saxophone instructor at the University of Missouri-Columbia for 10 years. He received bachelor and master of music degrees from Northwestern University.
He has performed as a guest artist in many international venues and as a sideman to many world-renowned musicians. He was the first call saxophonist/woodwind player for the Kansas City Orchestra and played much jazz in that city. He has been featured with the Amazonia Jazz Ensemble at The International Festival of Music of Para in Belem, Brazil. Mr. Hemke premiered new music commissioned for him in Poland with the Wroclaw Philharmonic Orchestra, and was a guest artist with the Athens Big Band at the Athens International Jazz Festival.
Mr. Hemke has taught as a visiting scholar in jazz at the Franz Liszt College of Music in Budapest, Hungary, and soloed at a jazz festival in that city. He has often been featured as a soloist at North American Saxophone Alliance conventions. He also is an artist for the Selmer and D'Addario companies, and a member of the Music Teachers National Association; National Association for Music Educators; North American Saxophone Alliance; and National Honorary Music Society, Pi Kappa Lambda.