Image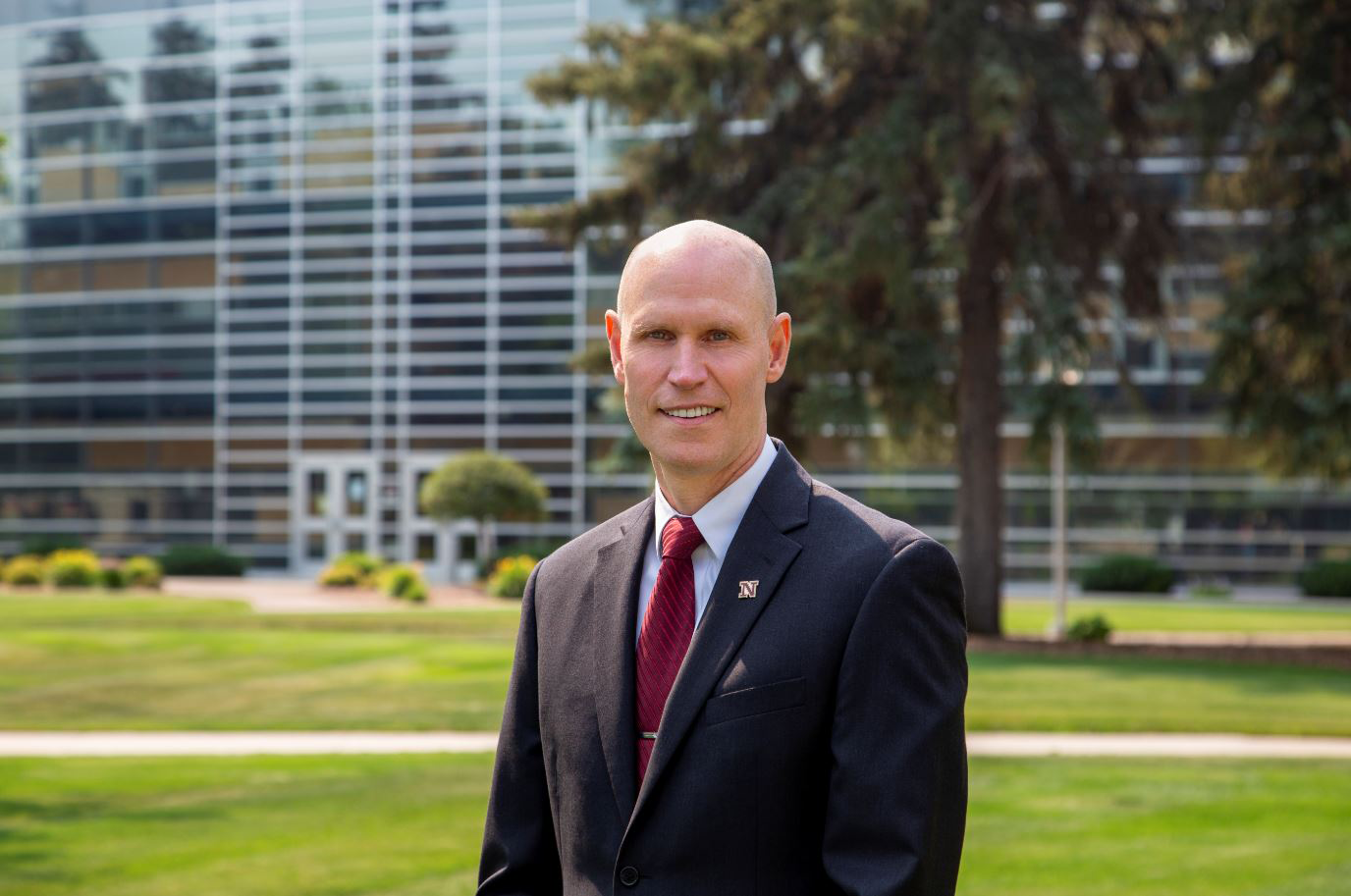 Dr. Neal H. Schnoor is the 18th president of Northern State University, starting in the position in July 2021. Dr. Schnoor brings to Northern over 10 years of collaborative cabinet-level and dean experience at the University of California State—Long Beach, University of Nebraska at Kearney, and Wayne State College in Nebraska. 
His experience as chief of staff and senior advisor included collaborating with campus and community leaders on varied priorities, fiscal and capital planning, academic and student services, institutional and program accreditation, compliance, enrollment management, intercollegiate athletics, communications, marketing, and development. Dr. Schnoor has co-led institutional strategic planning, contributed to developing campus masterplans and facilities, served as UNK's first chief compliance officer and represented CSULB on the boards of the Los Angeles Economic Development Corporation and Long Beach Economic Partnership. 
As Dean for the School of Education and Counseling at Wayne State College, Dr. Schnoor led a comprehensive renewal of all undergraduate and graduate teacher education programs in a tripartite collaboration between colleagues in the School of Education, Arts and Sciences, and P-12 partner schools. In addition to initiating an online curriculum and instruction master's degree, he led a revision of the undergraduate teacher education program and implemented one of WSC's first joint programs at the College Center in Sioux City, Iowa. 
Prior to serving as Dean, Dr. Schnoor was a member of the faculty at UNK where he held a joint appointment and tenure in the College of Fine Arts and Humanities and the College of Education. He taught an array of graduate and undergraduate courses in music and education. As director of bands, he conducted concert and marching bands that were selected to perform at several state conferences and were the first instrumental groups in the institution's history to perform abroad. He pursued scholarly activities in nearly every avenue available to him—from juried performances and publications to presentations. 
In addition to serving on numerous music and education boards and committees, Dr. Schnoor was elected by peers across the state to serve as president of both the Nebraska Music Educators Association and Nebraska State Bandmasters Association, and was awarded the national Paula Krider Outstanding Band Director Award and inducted into the UNK Academy for Teacher Education Excellence, among other recognitions.