Northern Innovation and Startup Center
Building a rural tech startup ecosystem
Image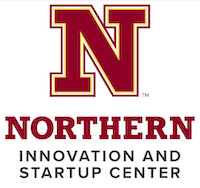 Northern's innovation startup center works with innovators, nonprofits, and rural communities to
 launch tech startups and create more digital jobs in Aberdeen and northeastern South Dakota.
WHAT IS A TECH STARTUP ECOSYSTEM AND WHY DOES IT MATTER FOR OUR REGION?
The world is changing fast, and the center of gravity for technology and innovation is shifting away from big urban tech hubs toward smaller, family friendly communities. 
The Dakotas, including rural and tribal areas, are well positioned to represent our ideas, values, culture and work ethic in the new digital economy. 
By building an entrepreneurial ecosystem that fosters the creation of tech startups, the Aberdeen area has an opportunity to attract and retain new residents, support their full employment, expand entrepreneurial vibrancy, and grow the economy in the region.
What We Do
Events and Speakers: To inspire and educate our community
Ideation Workshops: To turn ideas in to viable businesses
Tech Startup Workshops: To upskill entrepreneurs 
Incubator Programs: To nurture young tech startups
Champions Network: To connect founders and mentors
Coworking/Incubator: To create space to grow and thrive
Contact Us
Location
Beulah Williams Library 142
1200 S. Jay St.
Aberdeen, S.D. 57401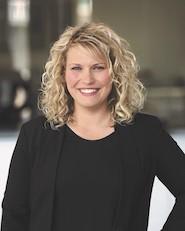 Bea Smith
Bea Smith is the Director of the Northern Innovation and Startup Center. The Northern Innovation and Startup Center aims to cultivate an environment in Aberdeen that embraces technology, celebrates innovation, and encourages a fail-forward mentality among entrepreneurs.
As the new director, Smith's primary responsibility will be overseeing the Startup Center's mission: to foster a culture of tech innovation, provide valuable ideation and incubator programs for the community, and bring expertise from successful tech startups to Aberdeen, while supporting aspiring tech entrepreneurs.
Smith grew up in Ashley, ND and graduated from the University of North Dakota with a double major in Marketing and Human Resources.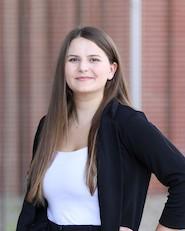 Kendra Hinz
Kendra Hinz is the Director of Marketing and Special Projects at the Aberdeen Development Corporation (ADC). She is responsible for performing work related to planning, organizing, and coordinating activities with the Northern Innovation and Startup Center and enhancing the marketing of economic development for the initiatives of the ADC.
The ADC collaborated with Northern State University to acquire the grant funds to launch the Northern Innovation and Startup Center. Simply put, entrepreneurship has many steps and phases, and through this partnership we want to be intentional. The Startup Center will guide tech startups through the ideation and incubation phases while the ADC will assist the business with scaling up and expanding.
Hinz is a native to Roscoe, SD and graduated from Northern State University with a double major in Management Information Systems and Business Management.