Image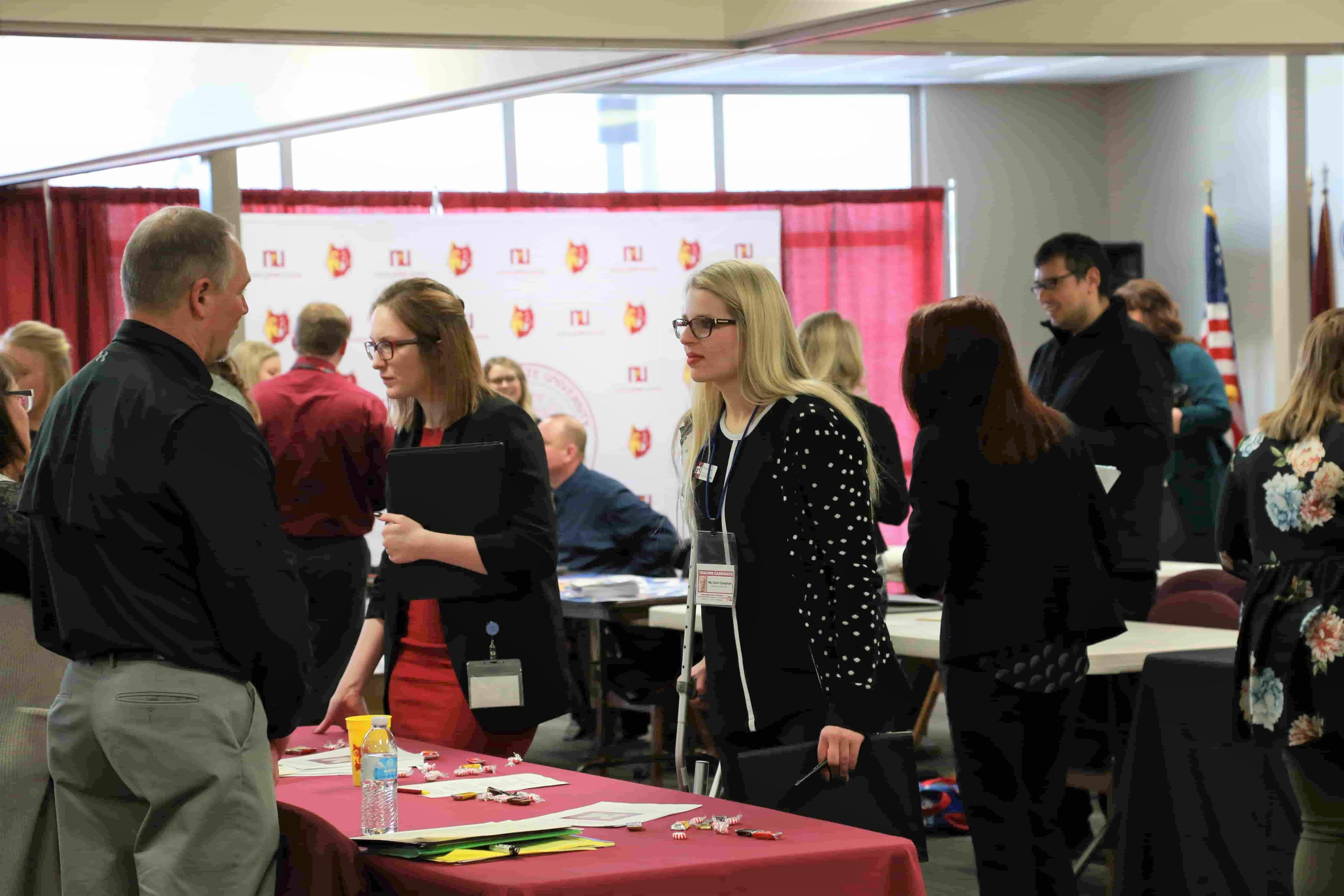 ABERDEEN, S.D. – The Aberdeen Area and Northern State University Internship and Career Fair will be held Thursday, Sept. 22, at the Avera Student Center on the Northern campus.
There will be two career fair sessions: 11 a.m.-2 p.m. and 4-7 p.m.
While the Career Fair is hosted annually, there have been some major changes to the event format.
"The goal of the Internship and Career Fair continues to be connecting candidates with employers throughout the region," explained Maggie Pence, the NSU Career Services Coordinator. "However, there are different groups that are being served during the Career Fair: students, community members and employers. Balancing the needs of each group has been a challenge with the changes in recruitment."
In partnership with the Aberdeen Area Chamber of Commerce Workforce and Education Committee, the Internship and Career Fair will now be hosting an afternoon and evening session to cater to both students and community members who are seeking employment.
Pence notes that offering an evening session should help make the event more accessible to members of the public who are not able to attend the Career Fair during the afternoon. Employers can choose to attend either the afternoon session or stay for the entire day.
Other job fair sponsors are South Dakota Department of Labor and Regulation, Hub City Radio and Aberdeen Area Chamber of Commerce.
Between the afternoon and evening fairs, registered employers are invited to attend a professional development session to learn about employer services and student perspectives in the recruitment process.
"We are also excited to be hosting mini-presentation sessions with the Northern School of Business," Pence added. "All participating employers can share insights into their company during the mini-sessions, which are scheduled from 11 a.m. to 2 p.m. We think this is a great opportunity for students to further engage with regional organizations beyond the typical career fair format."
More information about the mini-sessions can be found here.
Employers are still able to register for the Internship and Career Fair until Sept. 15; registration increases $20 after Sept. 15. Northern students are encourage to meet with NSU Career Services to prepare for the Career Fair, while members of the public can seek services with South Dakota Department of Labor and Regulation.
Questions about the Internship and Career Fair can be directed to Maggie Pence at careerservices@northern.edu.
About Northern State University
Northern State University is a student-centered institution that provides an outstanding educational experience, preparing students through the liberal arts and professional education for their future endeavors. A regional university, Northern offers rigorous academics; diverse civic, social and cultural opportunities; and a commitment to building an inclusive environment for all points of view. Northern also offers a broad-based athletics program, sponsoring 15 NCAA Division II intercollegiate varsity sports that compete in the Northern Sun Intercollegiate Athletic Conference (NSIC). The university strives to enrich the community through partnerships such as its Educational Impact Campaign, which opened a new South Dakota School for the Blind and Visually Impaired; new athletic and recreation fields; and an on-campus regional sports complex. With the $55 million campaign, NSU has been the recipient of more than $150 million in privately funded building projects and scholarships within a decade. To learn more, visit NSU Admissions.