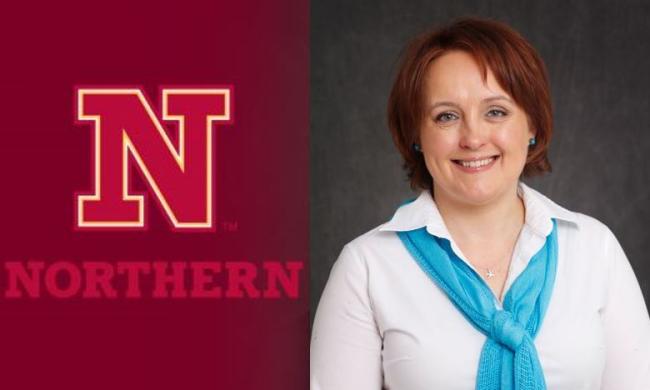 ABERDEEN, S.D. – Northern State University Director of International Programs Dominika Blum has been selected as a member of the 2023 Leadership South Dakota Class.
This is the ninth class for Leadership South Dakota, a statewide program that helps homegrown leaders expand their knowledge of the state. Blum joins 42 other students this year—and is the first Northern employee to be selected for the program since it began in 2015.
"We are excited to announce this year's class and look forward to working with a great group of folks who are interested in improving their leadership capabilities," stated Leadership South Dakota Director Rick Melmer in a news release. "We are grateful to have this new class bring their experiences and perspectives to the conversation this year as we all learn how to be better leaders at work, in our communities and for our state."
Blum will join fellow 2023 class members in traveling to locations across the state from September through March, gaining leadership and organizational management skills.
"After graduating from Leadership Aberdeen Class of 2020, I started exploring additional leadership opportunities in South Dakota. I learned about the Leadership South Dakota program and wanted to be a part of it ever since," Blum said. "I am very much looking forward to this tremendous opportunity. I'm mostly excited to deepen my understanding of our great state, expand my network of colleagues and explore new to me regions of South Dakota to gain valuable insight on topics specific to that area."
For more information about the program, visit LeadershipSouthDakota.com.
About Northern State University
Northern State University is a student-centered institution that provides an outstanding educational experience, preparing students through the liberal arts and professional education for their future endeavors. A regional university, Northern offers rigorous academics; diverse civic, social and cultural opportunities; and a commitment to building an inclusive environment for all points of view. Northern also offers a broad-based athletics program, sponsoring 15 NCAA Division II intercollegiate varsity sports that compete in the Northern Sun Intercollegiate Athletic Conference (NSIC). The university strives to enrich the community through partnerships such as its Educational Impact Campaign, which opened a new South Dakota School for the Blind and Visually Impaired; new athletic and recreation fields; and an on-campus regional sports complex. With the $55 million campaign, NSU has been the recipient of more than $150 million in privately funded building projects and scholarships within a decade. To learn more, visit NSU Admissions.