Image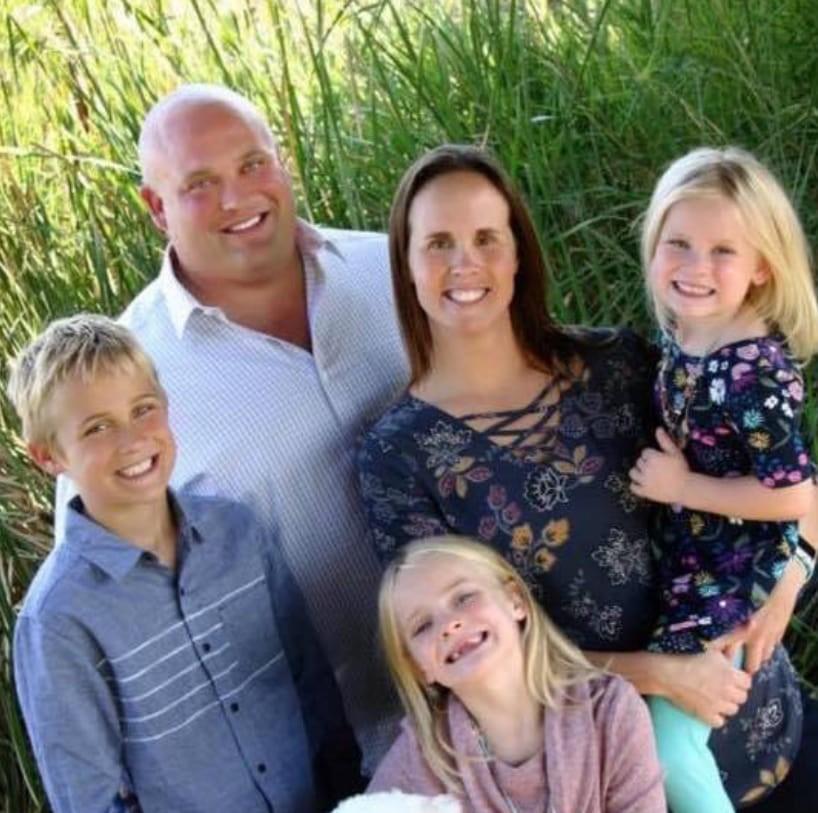 ABERDEEN, S.D. – Northern State University has been such a large part of Kristen and Derrick Dinger's lives that the couple decided to give back.
The former Wolves athletes have given a gift to the Koehler Hall of Fame Softball Field/NSU Regional Sports Complex, part of the Educational Impact Campaign.
"Northern has given so much to us and our family, not only through our own education and athletic experiences, but also through entertainment, friendships, camps for our kids, and the list goes on and on," said Kristen Dinger.
She played volleyball and softball at Northern from 1998 to 2002, and Derrick Dinger played baseball those same years. The couple remained in the Aberdeen community after graduation and now live in Fargo.
"Northern is such a special place and impacts the community in ways we didn't even realize until we moved to Fargo," Kristen Dinger said. "Every event we attend at Northern, we feel like we are at home."
Their kids are always involved in various camps and tournaments at Northern, so their family directly benefits from the use of the facilities. 
Hope to Inspire Others to Give 
Image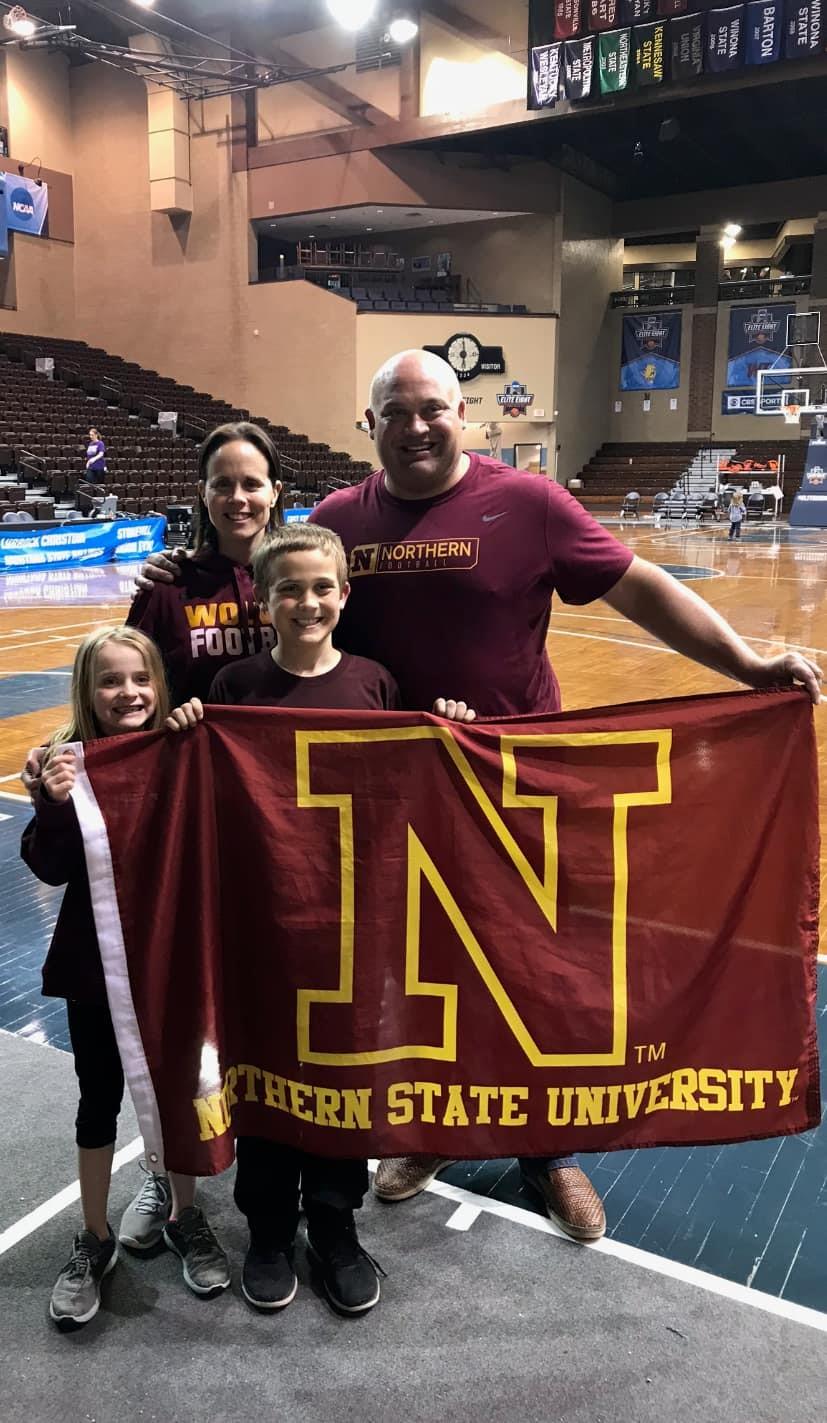 "Northern has always 'paid it forward' to our family, and it feels good to be able to give back so that Northern can continue to impact other families," Derrick Dinger said. "We really hope our gift will inspire others to think about the impact Northern has had on their life and their family and consider giving to Northern and the Educational Impact Campaign."   
Northern has also been a huge part of helping the Dingers grow their business, Northwestern Mutual, not only in Aberdeen but now in Fargo.
"Our last year in Aberdeen our office had 12 interns and most of them attended NSU," Derrick Dinger said. "Over the years Northern has helped us build relationships with the students, and the students have had an opportunity to stay in the community or the region."
At one point, 10 former student-athletes were working in either their Aberdeen, Watertown or Bismarck offices. Even after their move to Fargo, they have been surrounded by former NSU athletes: Logan Dosch, Kami Smesmo and Matt Anderson all made the move north with them.
NSU Grateful for Alumni Support
NSU Director of Athletics Josh Moon expressed gratitude to the Dingers for their strong support of the university.
"We're thankful that the Dingers have chosen to contribute to this campaign, which will have a huge impact for future generations of Wolves," Moon said. "We hope other young alums see the value in being a part of this project as well."
The $55 million Educational Impact Campaign also includes the NSU Athletic and Recreation Fields, which opened in fall 2018, and a new South Dakota School for the Blind and Visually Impaired, which is expected to be completed in fall 2019. Fundraising for the campaign is ongoing. For more information, contact the NSU Foundation at nsualumni@northern.edu or 605-626-2550. To learn more about campus improvement projects, visit NSU Master Plan.
About Northern State University
Northern State University is a regional university that offers outstanding academics and exceptional extracurricular activities at an affordable price on a safe, welcoming campus. Northern State recently announced its Educational Impact Campaign, with a goal of raising $55 million for a new South Dakota School for the Blind and Visually Impaired, new athletic and recreation fields, and an on-campus regional sports complex. Once the campaign is complete, NSU will be the recipient of more than $100 million in privately funded building projects and scholarships within a decade. To learn more, visit NSU Admissions.