Image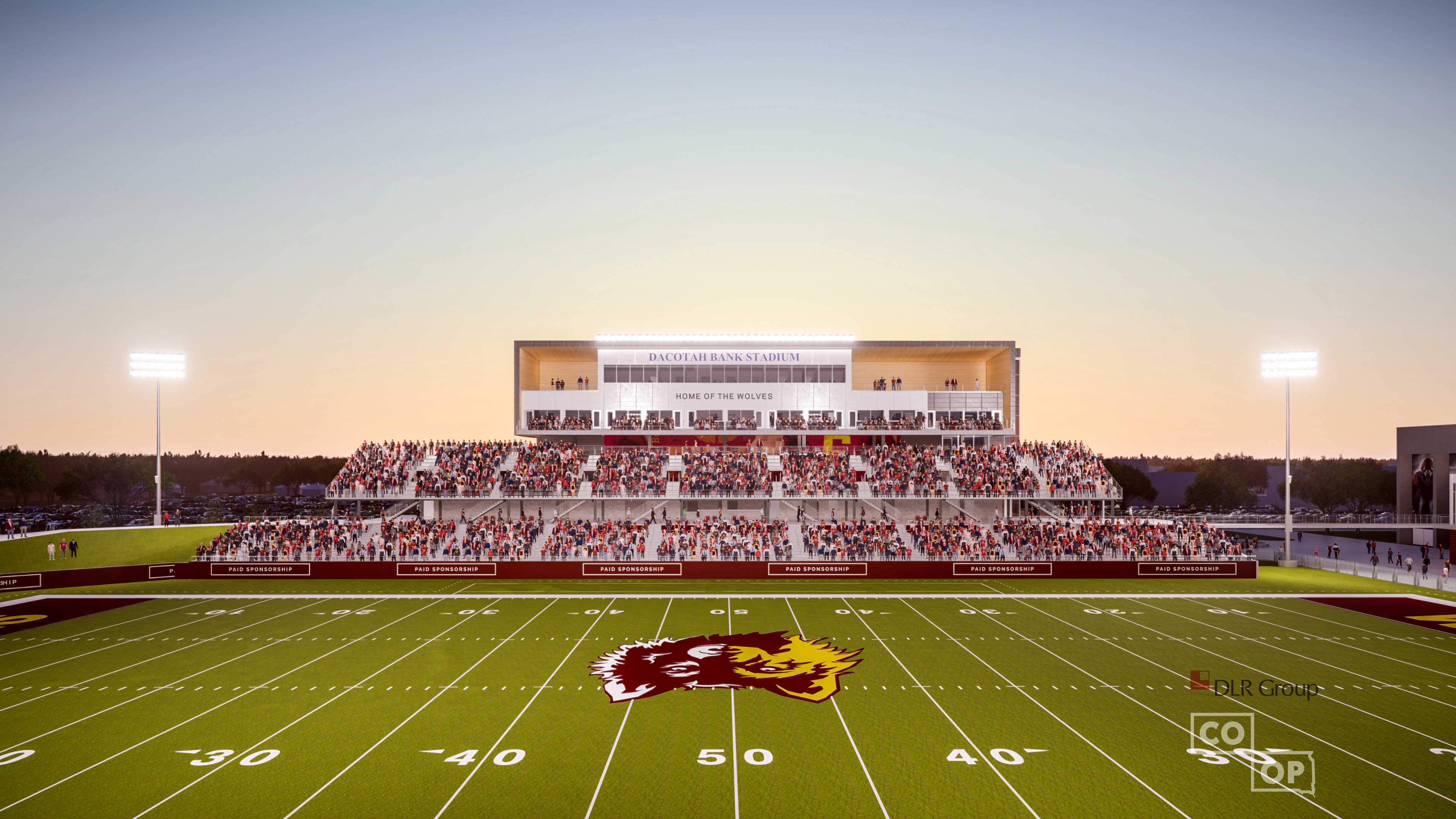 ABERDEEN, S.D. – The Educational Impact Campaign has received so much support from around the region that it has nearly reached its original goal of $45 million.
The campaign currently sits at $44 million, officials announced Saturday at Northern Night, the NSU Foundation's annual fundraising gala. It was just last year when the official campaign was announced, with $25 million in pledges at the time.
"We're thrilled at the immense support this campaign has received from individual donors, area businesses, the city of Aberdeen and Governor's Future Fund," said NSU President Dr. Tim Downs, campaign co-chair. "To raise $44 million to date is remarkable. We couldn't be more pleased with how this campaign has progressed."
The amount was met thanks in part to a recent pledge from Sanford Health. This donation, along with an extension of Northern's athletic training agreement with Sanford, will include naming rights within the new regional sports complex.
"Sanford continues to be a great partner, and we can't thank them enough for this generous gift," Downs said. "They are one of many community partners who support our university. We're thankful for everyone's generous support of this campaign."
The Educational Impact Campaign, a collaborative effort between Northern, the South Dakota School for the Blind and Visually Impaired, and the NSU Foundation, also includes a new SDSBVI building and the Athletic and Recreation Fields project.
The Athletic and Recreation Fields, located east of the former site of Jerde Hall, are complete. The NSU soccer team used its new competition field this fall, the Wolves football team used its new practice field, and a pavilion in between was recently completed. A ribbon-cutting ceremony was held Oct. 24.
A groundbreaking ceremony was held Oct. 17 for the new School for the Blind and Visually Impaired. The school is being constructed at the former Jerde Hall site and has a projected completion date of fall 2019.
Campaign Goal Adjusted
Now with sufficient funding secured for the SDSBVI and fields project, the focus shifts to the sports complex, and the goal has been adjusted. The campaign committee, NSU Foundation, Foundation board and the university have agreed upon an adjusted capital campaign goal of $55 million.
"We want to construct facilities that have a long-term, positive impact on the region," Downs said. "This adjusted goal allows us to create opportunities to enhance the student experience and provide our campus and community with first-class facilities."
Campaign co-chair Jim Thares, a South Dakota Board of Regents member, said the committee wants to keep building on the forward momentum surrounding the campaign. "We've asked you to dream with us – but now it's time to dream even bigger."
Construction Costs Increasing
The additional funding is needed because of increased materials and construction costs, which have risen as much as 20-25 percent over the past few years. Also, some pledges extend over a longer period of time than anticipated, therefore incurring more interest expense. Downs said Northern is grateful the NSU Foundation is able to work with the county to save financing costs.
"This adjusted goal will ensure exceptional design of our buildings and create truly first-class facilities, contributing to an outstanding overall student experience at Northern," Downs said.
The sports complex will include Dacotah Bank Stadium and Koehler Hall of Fame Softball Field. Construction could begin on the new facility near the site of the current SDSBVI by 2019. Stadium completion is projected to be fall 2021.
For more information about campus improvements projects at Northern, visit NSU Master Plan.
About Northern State University
Northern State University is a regional university that offers outstanding academics and exceptional extracurricular activities at an affordable price on a safe, welcoming campus. Northern State recently announced its Educational Impact Campaign, with a goal of raising $55 million for a new South Dakota School for the Blind and Visually Impaired, new athletic and recreation fields, and an on-campus regional sports complex. Once the campaign is complete, NSU will be the recipient of more than $100 million in privately funded building projects and scholarships within a decade. To learn more, visit NSU Admissions.