Image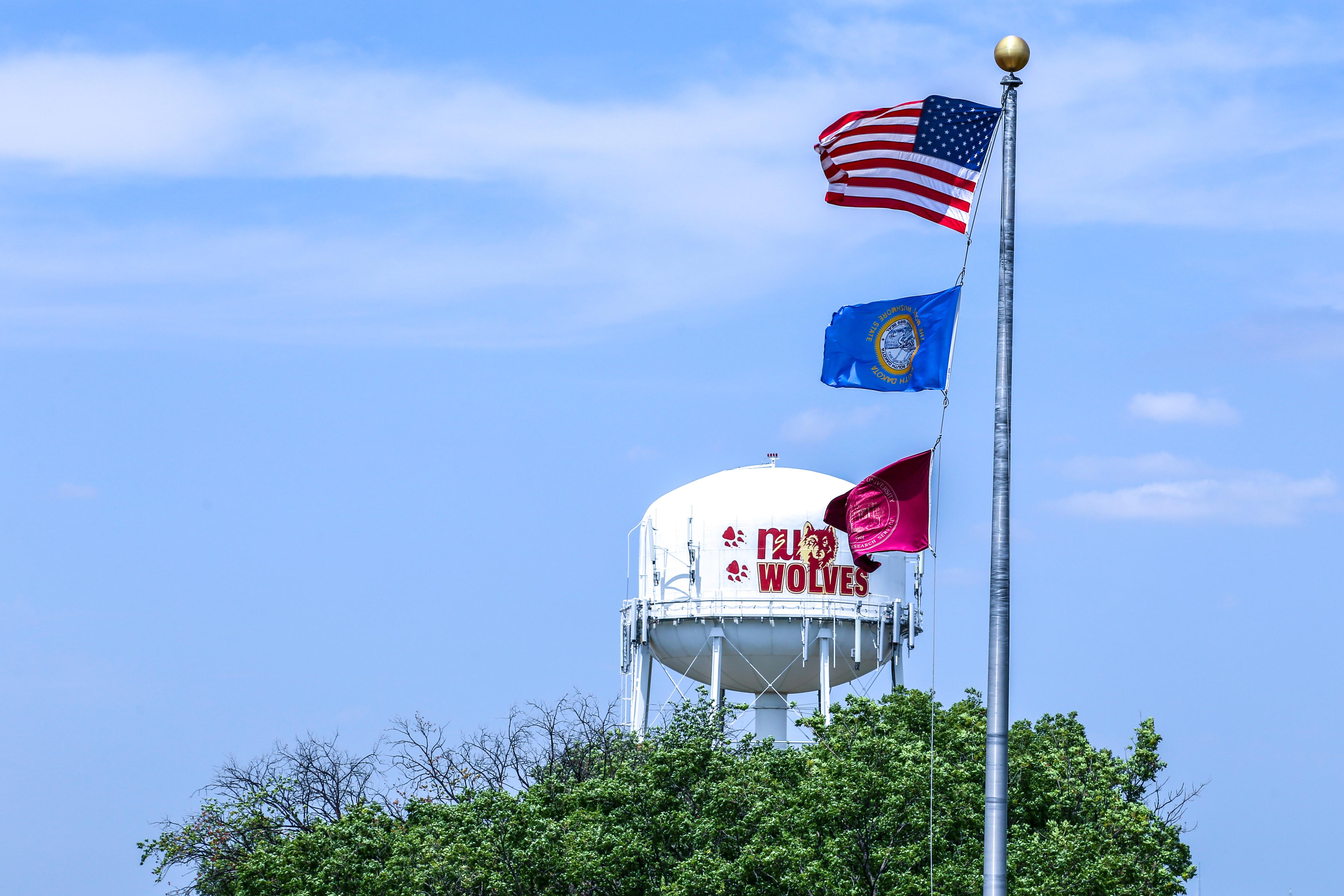 ABERDEEN, S.D. – A brand new U.S. flag will fly at Northern State University's new Athletic and Recreation Fields, thanks to the South Dakota American Legion.
The Legion is donating a flag, pole and pedestal for the project on the NSU campus. Director Gene Opbroek said the gift is a testament to the great relationship the Legion has with Northern, which is home to the Boys State program.
"We just thought it was time that we put something there to honor not only the Legion but the Boys State attendees for the last 76 years," said Boys State Director Gene Opbroek.
Opbroek said the Legion planned to seek outside donations to fund the gift, but it wasn't necessary: Members stepped up at the annual convention and said they were happy to support it.
The flag pole will stand at the site of one of Northern's newest projects, currently under construction east of Jerde Hall. The Athletic and Recreation Fields will be finished by fall and will include a soccer competition field, football practice field and pavilion.
Educational Impact Campaign
The project is part of the Educational Impact Campaign, NSU's joint effort with the South Dakota School for the Blind and Visually Impaired, which also includes a new SDSBVI facility and on-campus regional sports complex.
The new SDSBVI building will be constructed at the current site of Jerde, which is set for demolition this summer. After that point, construction will start on the new school, which has a projected completion date of fall 2019. Once SDSBVI moves to its new building, the current school will be demolished. According to Northern's campus master plan, by spring 2020, construction will begin on the sports complex. Completion is expected no later than 2022.
Opbroek praised the positive changes being made to Northern's campus, and also the university's relationship with the School for the Blind and Visually Impaired.
"That's an awesome thing they're doing with them as well," he said. "They're definitely looking into the future, and that's what we like to see because that's what we like to do, too."
Ceremony Planned
A dedication ceremony is tentatively planned for the new flag in May 2019 during the next Boys State, involving Legion members and dignitaries.
Opbroek said the donation is a way to say thank you, and to give back – without Northern's assistance, Boys State wouldn't be possible.
"They have done so many things for our program. It's just been fantastic," he said. "We couldn't ask for a better working relationship than what we have with Northern State University."
And it's a relationship Opbroek hopes will continue for years to come.
"Without Northern, I don't know where our program would be," he said. "It's been there since its inception in 1941, and we don't ever see it changing."
About Northern State University
Northern State University is a regional university that offers outstanding academics and exceptional extracurricular activities at an affordable price on a safe, welcoming campus. Northern State recently announced its Educational Impact Campaign, with a goal of raising $45 million for a new South Dakota School for the Blind and Visually Impaired, new athletic and recreation fields, and an on-campus regional sports complex. Once the campaign is complete, NSU will be the recipient of more than $100 million in privately funded building projects and scholarships within a decade. To learn more, visit NSU Admissions.