Image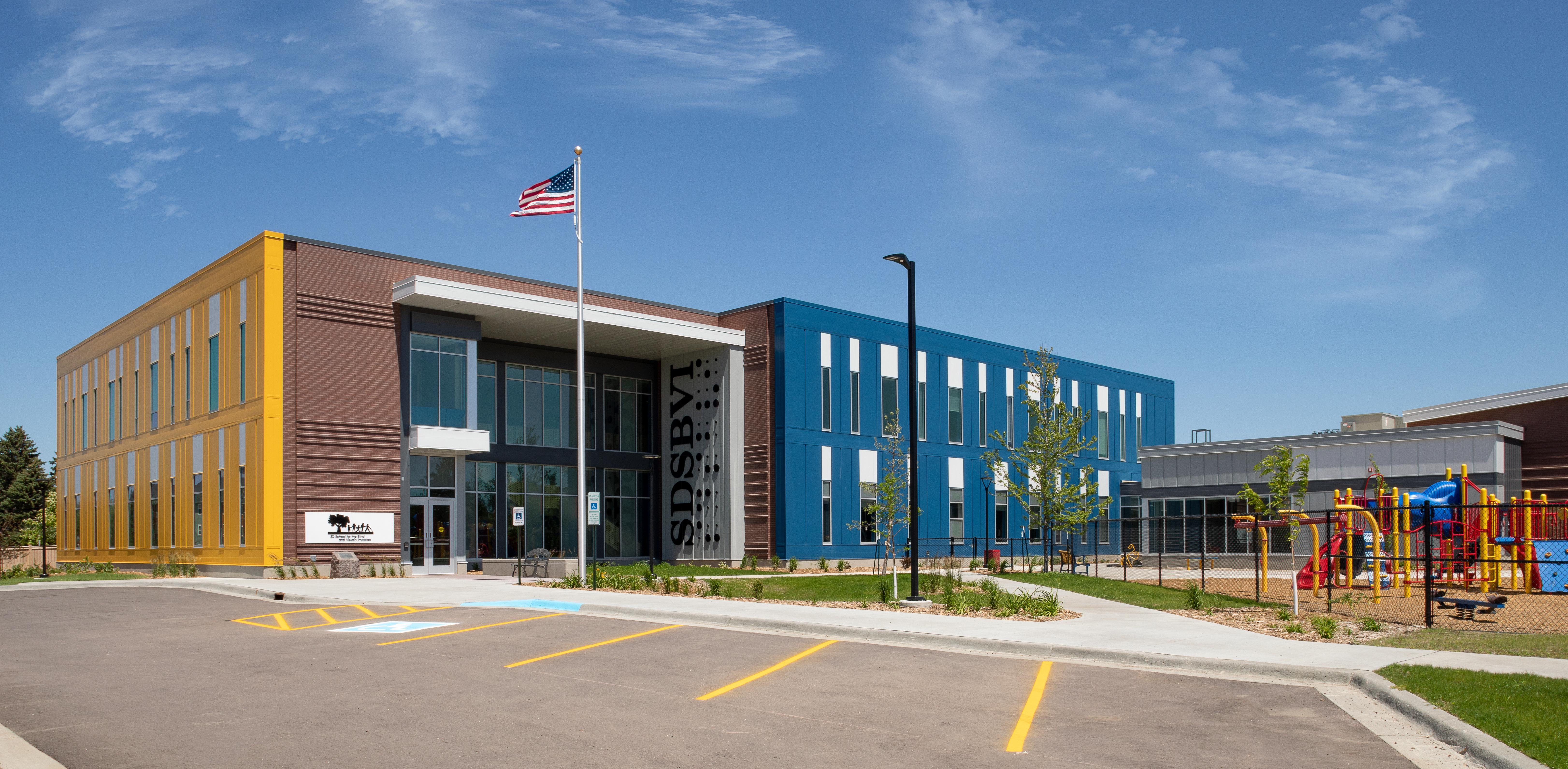 ABERDEEN, S.D. – Northern State University will hold celebratory events this week for two Educational Impact Campaign projects.
A dedication for the South Dakota School for the Blind and Visually Impaired will take place at 1:30 p.m. Thursday, Aug. 13, in the parking lot of the new SDSBVI building.
Following the dedication, a celebration of the NSU Regional Sports Complex will begin at 3 p.m. in the west parking lot of the Sports Complex, east of the NSU Newman Center.
The two projects, along with the NSU Athletic and Recreation Fields and Pavilion, are part of the Educational Impact Campaign, a collaborative effort between Northern and the School for the Blind and Visually Impaired. The new SDSBVI facility opened in January. The Regional Sports Complex, which includes Dacotah Bank Stadium and Koehler Hall of Fame Softball Field, will open in fall 2021.
Thursday's events are invitation-only and not open to the public, but members of the media are encouraged to attend. All those in attendance are politely asked to wear face coverings and follow CDC social distancing guidelines.
About Northern State University
Northern State University is a student-centered institution that provides an outstanding educational experience, preparing students through the liberal arts and professional education for their future endeavors. A regional university, Northern offers rigorous academics; diverse civic, social and cultural opportunities; and a commitment to building an inclusive environment for all points of view. Northern also offers a broad-based athletics program, sponsoring 15 NCAA Division II intercollegiate varsity sports that compete in the Northern Sun Intercollegiate Athletic Conference (NSIC). The university strives to enrich the community through partnerships such as its Educational Impact Campaign, which opened a new South Dakota School for the Blind and Visually Impaired; new athletic and recreation fields; and, soon, an on-campus regional sports complex. With the $55 million campaign, NSU has been the recipient of more than $120 million in privately funded building projects and scholarships within a decade. To learn more, visit NSU Admissions.