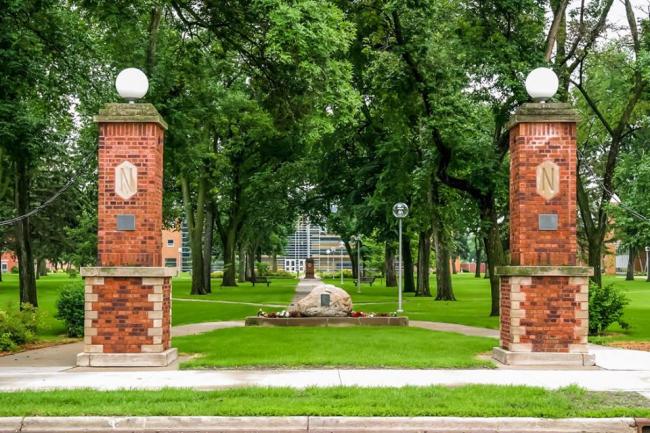 Dear Colleagues,
Dr. Fouberg and I have been charged with overseeing Northern State University's Return-to-Campus Taskforce.
The taskforce's charge is:
Each area shall identify safety procedures, guidelines and operating processes for resuming all university activities on campus. Each area shall also identify contingency plans should an outbreak occur on campus or in the community. All processes should follow city, county, SDBOR, State and Federal guidelines as outlined in the Appendices (listed below).
Each area of campus is empowered to think through how you interact with students, other employees and the general public and develop initial plans and requests for your area to return-to-campus. Please consult city, county, SDBOR, State and Federal guidelines and policies when determining your area's plans and requests. We all play a role in helping ensure the safety of our campus and community.
Supervisors, please use this online form to submit initial plans and requests on behalf of your area. Initial plans must be submitted by May 14, 2020.
The Return-to-Campus Taskforce members are:
Senior Leadership – Justin Fraase and Erin Fouberg
Student Services

Student Affairs and Counseling – Heather Aldentaler
Health Services – Cheryl Kallas (Avera Health)
Disability Services – Doris Stusiak
Student Activities and Orientation – Megan Frewaldt, Janie Borkowski

Residence Life – Marty Sabolo
Dining – Amy Untereiner
Safety and Security – Assia Baker
Communications – Elissa Dickey
Academic Support Services – Lara Nelson, Vicki Evans, Laci Hettick
Academic Advising – Madia Droppers
Faculty Senate – Cheryl Wold
Finance – Kay Fredrick
Facilities – Monte Mehlhoff
Technology/Instructional Support – Jodi Casanova, Keith Griebel
Campus events – Kami Spieker
Athletics – Josh Moon, Hillary Goff
Fine Arts – Ken Boulton
Library – Robert Russell
Human Resources – Susan Bostian
Purchasing – Earl Wiesenberger
Enrollment

Financial Aid – Sharon Kienow
Admissions – Layton Cooper

International Programs – Dominika Blum
Academic Planning Fall 2020 Taskforce (addressing adaptations for fall 2020 classes)

Ken Boulton
Elizabeth Haller
Peggy Hallstrom
Alyssa Kiesow
Judy Lapka
Audrey Miller
Jon Mitchell
Andria Moon
Doug Ohmer
Sara Schmidt
Anna Schwan
Mike Wanous (Senior Leadership)
Guided by the University's values of Community, Discovery and Integrity, Dr. Fouberg and I will use the initial plans to assemble a report by May 18. We will share the report with Senior Cabinet who will in turn share it with the South Dakota Board of Regents. The Return-to-Campus Taskforce will then share recommendations and best practices with campus and work to implement the plans deemed advisable by the Taskforce and Senior Leadership.
Facilities and Purchasing has either ordered or is in the process of placing orders for campus, including:
Disinfecting wipes
Hand sanitizer
Plexiglass sneeze guards
Hands-free door openers
Due to supply chain issues, not all items are expected to arrive by June 1. At this point, we do not anticipate ordering or requiring masks for students, faculty, staff and campus guests; however, we strongly encourage everyone to follow CDC guidelines and cover your mouth and nose when around others.
With this being an extremely fluid situation, please understand that how we operate over the summer may change based on new guidance and potential COVID-19 outbreaks. In terms of submitting your area's plans and requests, consider as many contingencies as possible. Once again, please submit this form by May 14, 2020.
Even with this tight timeframe, we encourage supervisors across campus to consult with your respective faculty and staff. Again, please consult city, county, SDBOR, State and Federal guidelines and policies when determining your area's plans and requests. The safety of the Northern State University Community – our students, faculty, staff and campus guests – is of the utmost importance, and every one of us plays a role in taking the necessary precautions.
Sincerely,
Dr. Erin Fouberg and Justin Fraase
APPENDICES