Image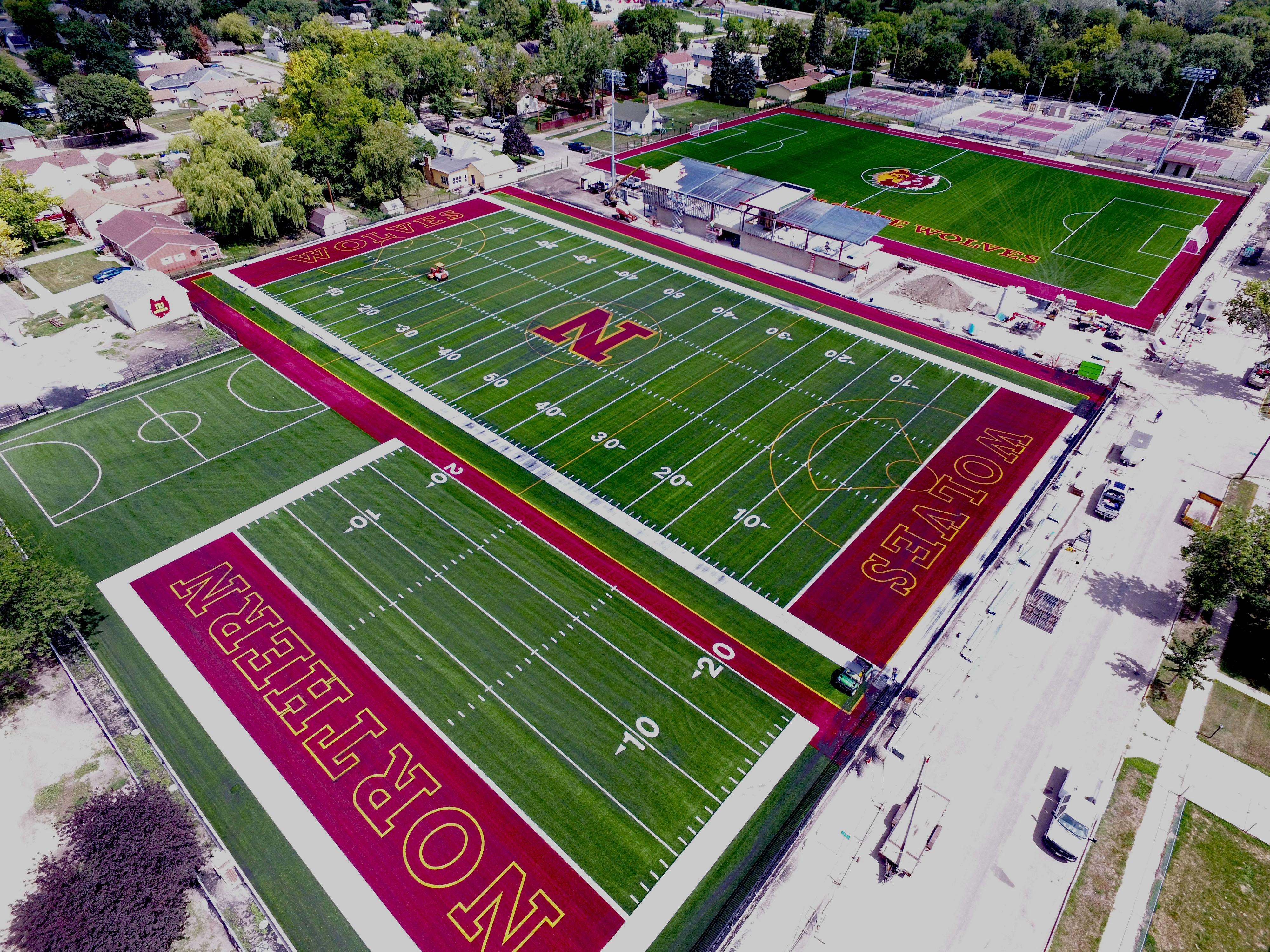 ABERDEEN, S.D. – Starting this fall, Northern has some exciting changes planned for intramural sports. With addition of the new turf fields on campus, Northern students will have many more opportunities and ways to play intramural sports throughout the year.
Jordan Mehl, intramurals and recreation graduate assistant will be overseeing all activity and administration within intramurals and recreational athletics while working under NSU Athletics staff Josh Moon, Zach Flakus and Hillary Goff.
"This will be a very exciting year of intramural sports," said Mehl. "Our new turf fields should open more opportunities to play more new sports, as well as playing longer in the evening with the addition of the lighting on the turf."
This will be the first year Northern's athletics department will be handling intramural sports, meaning NSU will have an advantage of scheduling intramural sports in sync with athletic events.
"This way, we can maximize attendance and environment at Athletic events," said Mehl. "Students will have time to participate in intramurals as well as get to experience each Wolves' athletic event without overlapping."
These changes will also mean new intramural sports for students.
NSU currently offers sand volleyball, flag football, co-ed volleyball, men and women's basketball, and will be introducing sports such as glow-in-the-dark dodgeball, futsal, co-ed soccer, corn hole, badminton, pool tournaments, ping pong and many more.
"A major goal will be to promote intramural sports in the most effective way possible," said Mehl. "We have created social media pages and look to spread the word about this fun opportunity for students."
For all the latest updates to intramural sports, students can follow their Twitter handle, @IntramuralsNSU.
Mehl encourages everyone to get involved with intramural sports, as it gives students the chance to stay active and in-shape, as well as socialize and meet new people. Student can sign up and find participation dates by going to their sign-up pageand registering.
To learn more about intramural sports, students can also contact Jordan at Jordan.mehl@wolves.northern.eduor at his office phone, 626-3350.
About Northern State University
Northern State University is a regional university that offers outstanding academics and exceptional extracurricular activities at an affordable price on a safe, welcoming campus. Northern State recently announced its Educational Impact Campaign, with a goal of raising $45 million for a new South Dakota School for the Blind and Visually Impaired, new athletic and recreation fields, and an on-campus regional sports complex. Once the campaign is complete, NSU will be the recipient of more than $100 million in privately funded building projects and scholarships within a decade. To learn more, visit NSU Admissions.