Image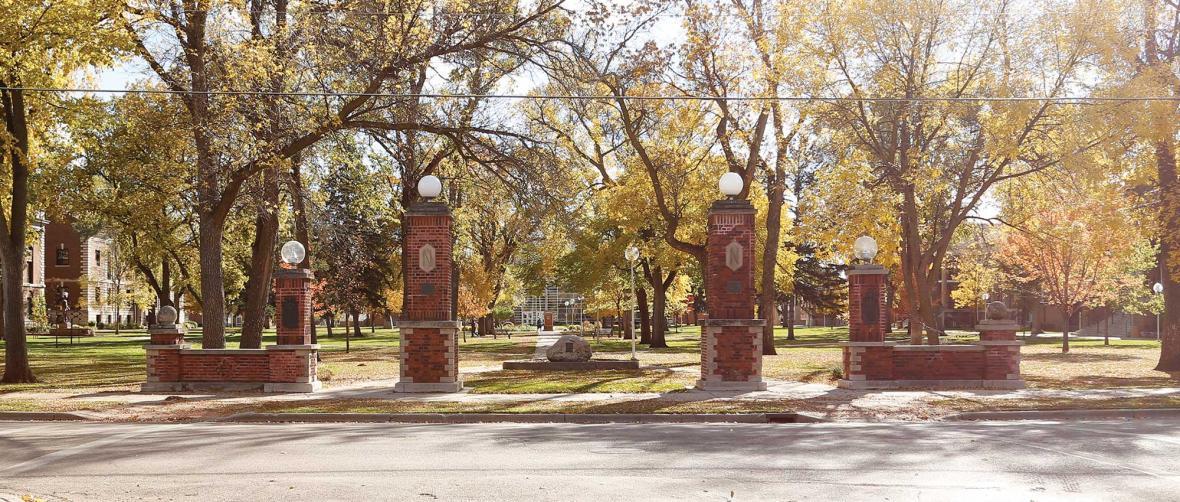 ABERDEEN, S.D. – Northern State University once again has a larger freshman class this fall, continuing a four-year trend of growth in that category of student.
Northern has 342 freshman this year, up from 339 in 2018, according to figures released today from the South Dakota Board of Regents.
This year's freshman class is also the strongest academically that the university has seen in at least 20 years, with an average 3.37 GPA and ACT score of 21.7, up from last year's 3.30 and 21.4, according to information from NSU Director of Institutional Research and Assessment Dr. Brenda Mammenga.
"We're thrilled that Northern is continuing to attract new, academically prepared students to our community," said NSU President Dr. Timothy Downs. "What it tells us is that the investment and commitment made by our university, community and region to offer new, first-rate facilities on the NSU campus is having an impact on student numbers."
New Facilities Making an Impact
Word is clearly spreading about the state-of-the-art Jewett Regional Science Education Center, which opened this fall. Northern saw an increase in freshman biology and chemistry majors—54, up from 35 last year.
Northern has also opened three new residence halls in recent years, resulting in higher on-campus occupancy rates. All three new halls—Wolves Memorial Suites, Great Plains East and Great Plains West—are at least at 92 percent occupancy.
Retention Rate Remains Strong
Retention continues to be strong, with a freshmen to sophomore retention rate of 73.05 percent—the first time in at least 20 years the university has had four years in a row of retention rates over 70 percent.
Overall headcount decreased 1.9 percent, with 3,427 this year compared to 3,493 last year. Looking ahead, optimism remains. Campus visits are up for 2020, with more visits this summer and early fall than last year at the same time.
Proud of Successes
"We're proud of our successes this year in terms of increasing our number of new freshmen and growing our programs," said NSU Vice President of Enrollment Management and Student Affairs Dr. Jeremy Reed. "But there are always areas to improve, and we intend to continue working hard in order to keep that positive momentum going in the future."
President Downs said the university intends to focus on the challenge of increasing student credit hours.
"We continue to grow in areas where many institutions across the country struggle to recruit," Downs said. "I truly believe that Northern is uniquely equipped to handle any challenges and will continue unleashing a steady stream of talented and work-ready graduates."
BOR Releases Statewide Numbers
Overall fall enrollment at South Dakota's six public universities is down 3 percent in full-time equivalent students, the Board of Regents reported.
The number of full-time equivalent students for the fall 2019 term—based on total credit hours generated by all students within the regents' system—was down by 789.1 students to a total of 25,303.8. Total headcount at the six public universities was 34,520, a decline of 3.4 percent or 1,217 students over last year.
Read the entire BOR press release online.
About Northern State University
Northern State University is a regional university that offers outstanding academics and exceptional extracurricular activities at an affordable price on a safe, welcoming campus. Northern State recently announced its Educational Impact Campaign, with a goal of raising $55 million for a new South Dakota School for the Blind and Visually Impaired, new athletic and recreation fields, and an on-campus regional sports complex. Once the campaign is complete, NSU will be the recipient of more than $100 million in privately funded building projects and scholarships within a decade. To learn more, visit NSU Admissions.