Image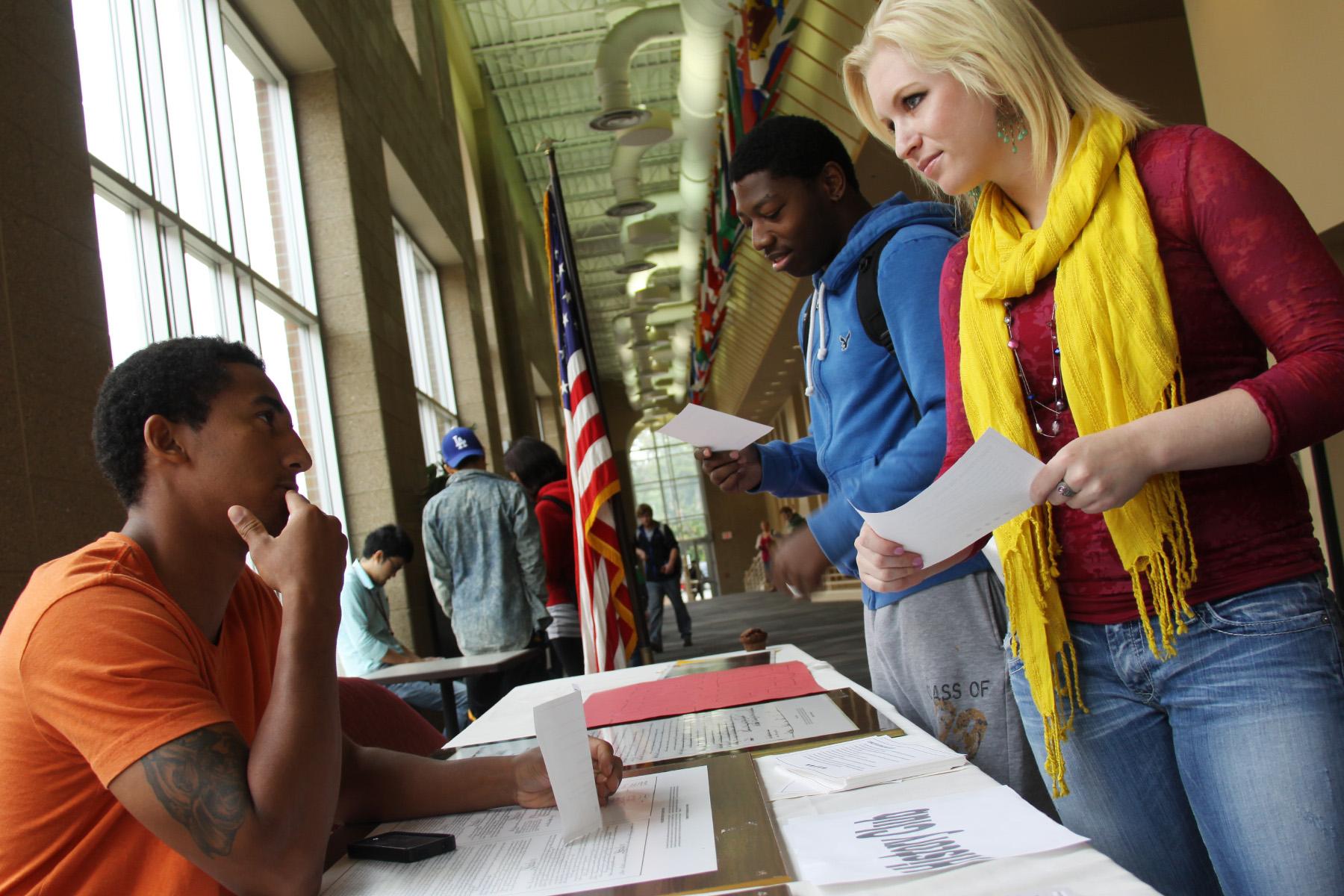 ABERDEEN, S.D. – Northern State University will celebrate Constitution Day on Monday, Sept. 19.
Constitution Day is the federal observance, on or around Sept. 17, of the signing of the U.S. Constitution in 1787. Around Aberdeen, hundreds of U.S. flags will be on display, courtesy of the Exchange Club.
At Northern on Sept. 19, various offices around campus will be decorated with a patriotic theme. Beulah Williams Library will also have a display, and Uncle Sam and Lady Liberty will be walking around campus. The Wolves Den will have red, white and blue cupcakes available.
From 11 a.m. to 1 p.m. in the Avera Student Center, there will be voter registration by the League of Women Voters; military recruiting; displays by Dacotah Prairie Museum and the Exchange Club; and a Multicultural Student Affairs Office table. Pocket versions of the Constitution will also be distributed.
A flag retirement ceremony will take place at 4 p.m. in the Barnett Center parking lot, on the west side near the heating plant. Members of the American Legion, VFW, Boy Scouts of America, local officials, Exchange Club, and Northern community will be present.
Also, the next NSU Noon Forum is being held in conjunction with Constitution Day. Dr. Ken Blanchard will present "Darwin and the Declaration" at noon Wednesday, Sept. 21, in the Library Round Room.
Northern's Constitution Day celebration is sponsored by the NSU Center for Public History and Civic Engagement, and all events are free and open to the public.
Visit the NSU Constitution Day webpage for Constitution Fun Facts, games and more.
About Northern State University
Northern State University is a student-centered institution that provides an outstanding educational experience, preparing students through the liberal arts and professional education for their future endeavors. A regional university, Northern offers rigorous academics; diverse civic, social and cultural opportunities; and a commitment to building an inclusive environment for all points of view. Northern also offers a broad-based athletics program, sponsoring 15 NCAA Division II intercollegiate varsity sports that compete in the Northern Sun Intercollegiate Athletic Conference (NSIC). The university strives to enrich the community through partnerships such as its Educational Impact Campaign, which opened a new South Dakota School for the Blind and Visually Impaired; new athletic and recreation fields; and an on-campus regional sports complex. With the $55 million campaign, NSU has been the recipient of more than $150 million in privately funded building projects and scholarships within a decade. To learn more, visit NSU Admissions.