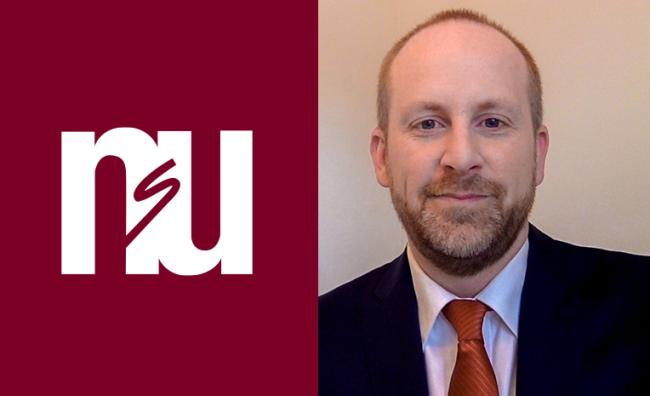 Northern State University has named Sean Blackburn its new Dean of Students.
Blackburn comes to Northern with 18 years of experience in the field of Student Affairs, most recently at the University of Wyoming in Laramie. There, he served as Vice President for Student Affairs, previously holding the position of Associate Vice President for Student Affairs and Dean of Students.
Blackburn's past experience also includes working in various student affairs roles at Winthrop University in Rock Hill, S.C.; the University of Wisconsin-River Falls; and Virginia Polytechnic Institute and State University in Blacksburg, Va.
Throughout his career, Blackburn has worked to create and support co-curricular programs and services that advance student engagement, safety and success while fostering a diverse and inclusive community.
Blackburn earned his Bachelor of Arts in Political Science and his Master of Education in Student Affairs Administration from Virginia Polytechnic Institute and State University.
NSU President Dr. Tim Downs said Northern is excited to welcome Sean and his family to the community.
"Mr. Blackburn has extensive experience in student affairs, including in the areas of residence life, counseling, student involvement and Title IX; he's a student affairs practitioner," said Downs. "I look forward to working with Sean as he leads our team of Student Affairs professionals."
Blackburn will work across boundaries within and outside the University to enhance the student experience, with a particular emphasis on ensuring the success of full-time, degree-seeking, residential undergraduates.
Blackburn said he is eager to join the Northern team and contribute to an already strong student-centric campus community.
"Northern is an exceptional institution where faculty and staff care deeply about students," said Blackburn. "I look forward to working with partners across campus and in the Aberdeen community to promote student success and engagement."
Blackburn, along with his wife Sarah and their three children, will move to Aberdeen in August.