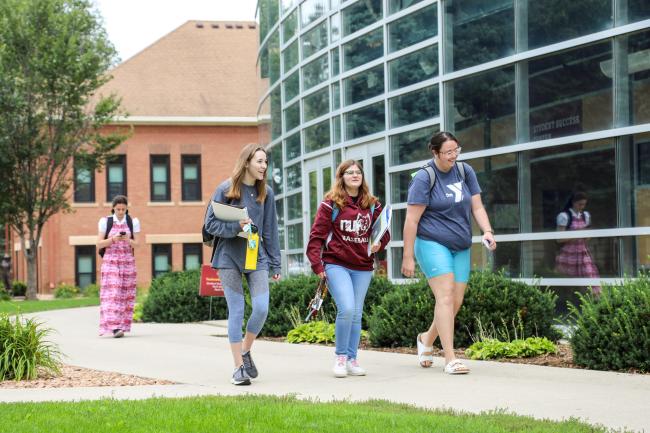 ABERDEEN, S.D. – This fall, more students chose Northern State University to continue their education. Northern has experienced growth this fall consistent with enrollment figures released today by the South Dakota Board of Regents.
Northern's headcount stands at 3,521 students, 5.3 percent higher than fall 2022. First-time freshmen increased 6.7 percent to 319 and full-time-equivalency (FTE) increased 2.7 percent to 1,725.
"We are proud of our dedicated faculty and staff who deliver quality personalized academic programs and support services," said Marcus Garstecki, chief enrollment management officer.
Northern also saw notable growth in transfer student enrollment and graduate programs. The Northern graduate student population now stands at 589, and total credit hours stand at 1,999. These figures represent the highest recorded numbers since 1998's fall semester.
For more information, please contact Chad Hatzenbuhler, Northern's director of communications and marketing at chad.hatzenbuhler@northern.edu.