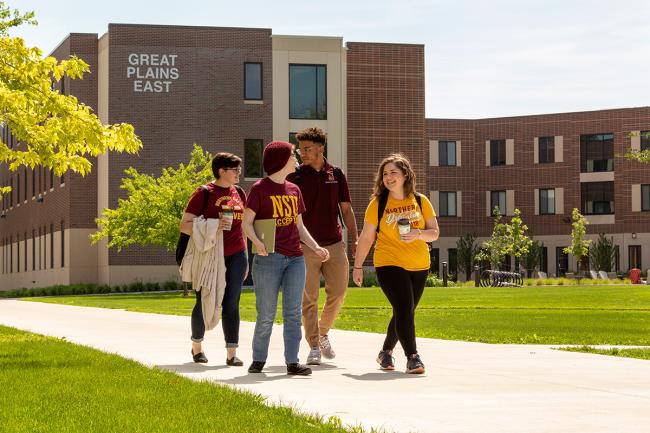 ABERDEEN, S.D. – Northern State University has announced enhancements to its merit-based WolfPACT scholarship program, including raising the highest award amount and opening eligibility to more students.
It's called WolfPACT unleashed, and it features a new test-optional category based solely on unweighted high school GPA. That means students would not need to take the ACT or SAT to qualify for a WolfPACT under this new category.
The traditional WolfPACT model, which also takes test scores into account, is still available—and in this category, the highest scholarship amount has been increased to $16,000 over four years. Full details of award amounts in both categories can be found here.
These new changes will be awarded to first-year, full-time, degree-seeking students starting summer/fall 2023. Qualifying current students will remain under the traditional WolfPACT model.
WolfPACT unleashed is the first of many strategic changes that will emerge through Northern's Strategic Enrollment Management planning process, in conjunction with consulting firm EAB.
"The WolfPACT unleashed merit-based scholarship is the most generous and far-reaching four-year scholarship in the region," said NSU Vice President of Enrollment, Communications and Marketing Justin Fraase. "We're excited about this new initiative, as well as Northern's other outstanding offerings, including personalized experiences; wraparound student success services; and a safe, welcoming campus."
To learn more about the new scholarship initiative, visit WolfPACT unleashed.