Image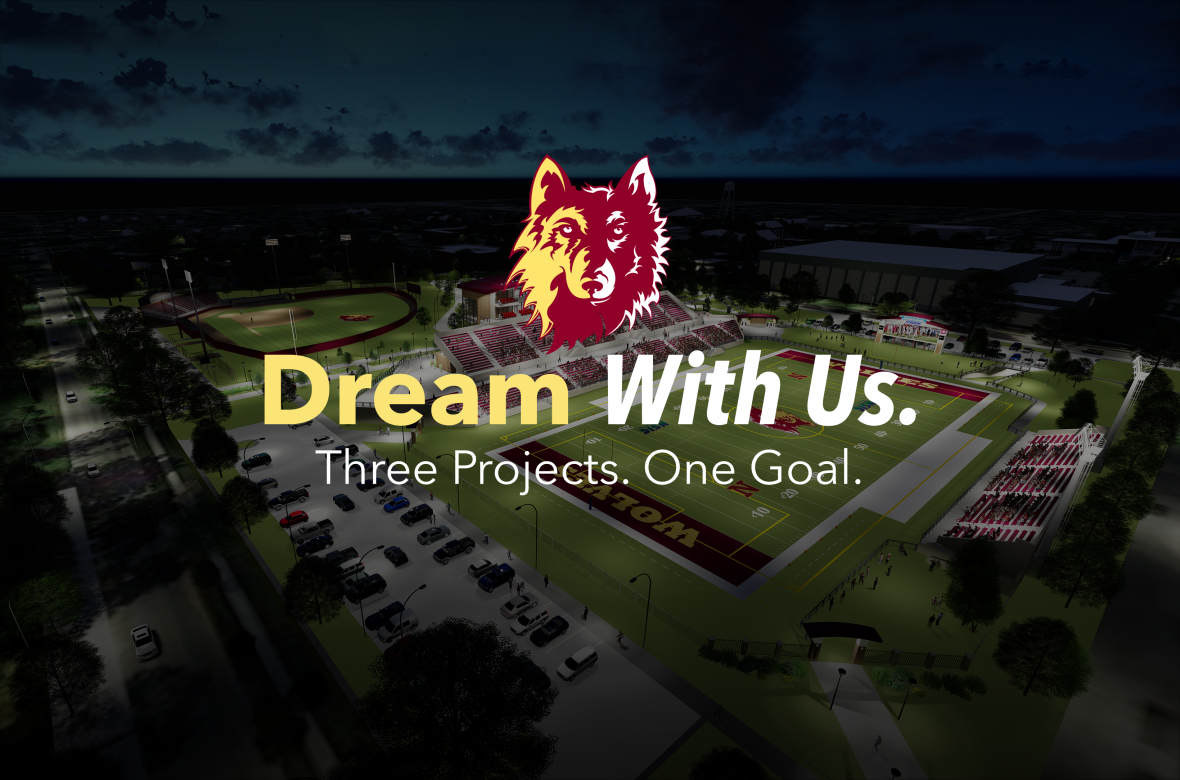 Alumnus Brett Rezatto's school ties extend beyond his degree
ABERDEEN, S.D. – Brett Rezatto, a 1999 graduate of the Northern State University history program, grew up a few blocks away from the Northern campus and swam in the Spafford Hall pool long before the Barnett Center was built. His grandfather, Dr. John Rezatto, led the NSU Music Department in the 1950s. Brett's wife, Mandy, has family members who are Northern graduates and his business, REVO Insurance Alliance, based in Aberdeen, employs many NSU graduates, with all senior leadership positions being held by graduates of Northern. 
"No denying it," said Rezatto, "NSU is within the DNA of company, and we are proud of it."                                                     
For Rezatto, being a significant contributor to the betterment of Northern is something that is very personal, and carries a lot of passion. That's why Rezatto, through his company REVO Insurance Alliance, has chosen to donate to NSU's Educational Impact Campaign. 
Image
"There's a time to get involved, and I think this is the right time for a number of reasons," said Rezatto, CEO of REVO Insurance Alliance. "NSU has been a big part of my life and I want to see it succeed."
REVO Insurance Alliance's contribution will benefit all three projects of the Educational Impact Campaign, which is a collaborative effort between Northern and the South Dakota School for the Blind and Visually Impaired. Those three projects are a new SDSBVI facility, the Athletic and Recreation Fields project, and an on-campus regional sports complex for NSU.                                                                                                        
Rezatto believes a strong, viable Northern is an important part of Aberdeen's future. The stadium project transforms the face of Northern and Aberdeen for future generations.
"It's a rejuvenation of Aberdeen," he said. "What was old will be new."
New facilities will draw in more students, which will increase the regional workforce.
Rejuvenation is something Rezatto understands too well. In the past year, he has refocused and relaunched his more than 20-year-old family business, The Rezatto Group. Now rebranded as REVO Insurance Alliance, Rezatto broadened the business' scope of offerings, and expanded the operations side of the business to prepare for continued growth – which means hiring more Northern graduates.
"I want REVO to be the place NSU grads can build their careers," said Rezatto.
Northern broke ground on the Athletic and Recreation Fields project in April, and the fields are now open for the fall 2018 athletic season. Jerde Hall was demolished this summer, and the new SDSBVI will be constructed at that site, with a projected completion date of fall 2019. Once SDSBVI has moved into the new school, its current facility will be demolished and work will begin spring 2020 on the regional sports complex, with completion expected by 2022.
Rezatto said this is a great opportunity for local people to get involved in something that will benefit Aberdeen – it's about community pride.
"We are all stakeholders in the success of NSU and our city of Aberdeen," he said.
The $45 million Educational Impact Campaign has already received pledges for donations totaling $35 million. For information on how to contribute, contact the NSU Foundation at 605-626-2550 or nsualumni@northern.edu.
About REVO Insurance Alliance
Founded in 1978 as The Rezatto Group and rebranded as REVO Insurance Alliance in 2018, REVO has been providing the community and the region commercial insurance for over 40 years. The independent agency has proudly offered personal advice to clients in communities surrounding Aberdeen, the Midwest region and nationally. REVO's knowledge of the commercial insurance industry, combined with relationships with the right providers, allows the business to offer customized solutions and competitive quotes for a wide range of needs.
About Northern State University
Northern State University is a regional university that offers outstanding academics and exceptional extracurricular activities at an affordable price on a safe, welcoming campus. Northern State recently announced its Educational Impact Campaign, with a goal of raising $45 million for a new South Dakota School for the Blind and Visually Impaired, new athletic and recreation fields, and an on-campus regional sports complex. Once the campaign is complete, NSU will be the recipient of more than $100 million in privately funded building projects and scholarships within a decade. To learn more, visit NSU Admissions.