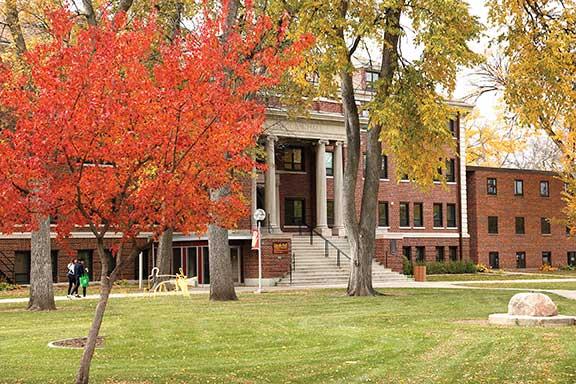 ABERDEEN, S.D. – A committee of the Accreditation Council for Business Schools and Programs has reviewed and accepted a Quality Assurance Report by the Northern State University School of Business.
This acceptance by the ACBSP Baccalaureate/Graduate Degree Board of Commissioners is an extension of the NSU School of Business' 2016 accreditation with the organization.
Among other criteria, the report confirms that the School of Business has high quality programs with more diverse methods to obtain feedback from students and other stakeholder groups, and that it has designated qualified faculty members to assume leadership (advising and assessment) in each accredited program.
Next up, the NSU School of Business' Full Quality Assurance Report is due in 2022, with reaffirmation scheduled for 2026.
ACBSP is a leading specialized association for business education. ACBSP accreditation certifies that the teaching and learning processes within the business programs and degrees offered by the NSU School of Business meet the rigorous educational standards established by the organization.
About ACBSP
Established in 1988, ACBSP is the only organization offering specialized business accreditation for all degree levels. ACBSP's mission is to promote continuous improvement and recognize excellence in the accreditation of business education programs around the world. To learn more about the association or its criteria for accreditation, visit www.acbsp.org.
About Northern State University
Northern State University is a regional university that offers outstanding academics and exceptional extracurricular activities at an affordable price on a safe, welcoming campus. Northern State recently announced its Educational Impact Campaign, with a goal of raising $45 million for a new South Dakota School for the Blind and Visually Impaired, new athletic and recreation fields, and an on-campus regional sports complex. Once the campaign is complete, NSU will be the recipient of more than $100 million in privately funded building projects and scholarships within a decade. To learn more, visit NSU Admissions.