Image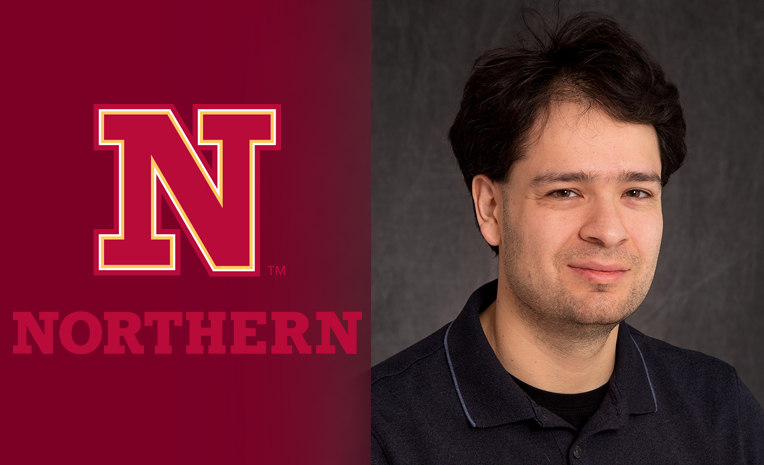 ABERDEEN, S.D. – Dr. Ricardo Rojas, associate professor of mathematics at Northern State University, won a Sanford Faculty Professional Development Award for his project, "A Short Geometry Problem Book."
Rojas, who is in his 14th year at NSU, said the idea for his book came about because he was having trouble finding an appropriate geometry textbook for the course he wanted to teach. His book is not going to be a full-length textbook, however; it's a shorter book of problems, essentially a workbook, which could be used as a supplement by educators.
Rojas said the book is divided into chapters, with each chapter having different prerequisites. For example, one has college algebra as a prerequisite, another has trigonometry, and so on.
"One way to think about it is a video game with different levels, and as you level up your character or acquire certain abilities or items, various portions of the map unlock that were locked," Rojas said.
Submitted Articles for Publication
When he submitted the application for the Sanford award, Rojas originally intended to work only on the book. However, while doing so, he also got some ideas for research on geometric topics. This resulted in Rojas writing and submitting three scholarly articles to the peer-reviewed publication The College Mathematics Journal over the summer.
The first article, "When Triangles are Similar," has already been accepted, and he's awaiting the publication date. For the second article, "A Two-for-One Deal on Rational Triangles," revisions were requested. Rojas has revised and resubmitted, and he is waiting to hear back. The third article, "More Rational Points Associated With the Unit Circle," has been submitted, but Rojas hasn't yet heard back on its status.
'Never Know When an Idea Will Strike'
For others considering research, especially students, Rojas shared advice.
"You never know when an idea will strike; you never know when an idea will come together," he said. "It helps if you have to force yourself to stop doing the subject rather than force yourself to do the subject."
Rojas said he likes to paraphrase a quote attributed to Albert Einstein as follows, "If you know what you're doing, it's not research."
To learn more about Faculty Research at Northern, including the Sanford Faculty Professional Development Award, visit NSU Scholarly Faculty.
About Northern State University
Northern State University is a student-centered institution that provides an outstanding educational experience, preparing students through the liberal arts and professional education for their future endeavors. A regional university, Northern offers rigorous academics; diverse civic, social and cultural opportunities; and a commitment to building an inclusive environment for all points of view. Northern also offers a broad-based athletics program, sponsoring 15 NCAA Division II intercollegiate varsity sports that compete in the Northern Sun Intercollegiate Athletic Conference (NSIC). The university strives to enrich the community through partnerships such as its Educational Impact Campaign, which opened a new South Dakota School for the Blind and Visually Impaired; new athletic and recreation fields; and an on-campus regional sports complex. With the $55 million campaign, NSU has been the recipient of more than $150 million in privately funded building projects and scholarships within a decade. To learn more, visit NSU Admissions.