Image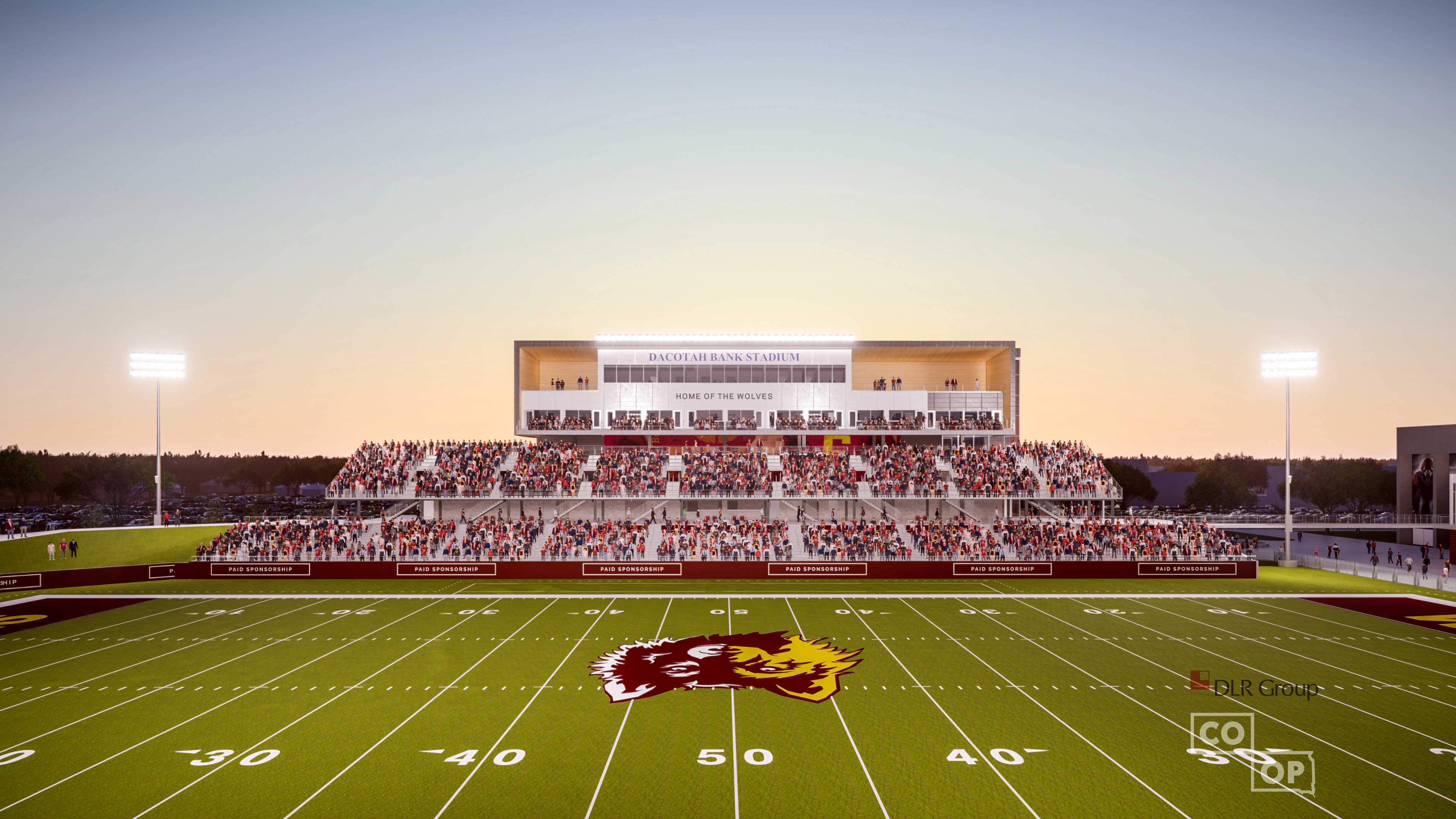 ABERDEEN, S.D. – Northern State University's proposed on-campus regional sports complex is one step closer to reality thanks to approval from the South Dakota Senate.
On Thursday, the Senate approved House Bill 1037, which authorizes the South Dakota Board of Regents to contract for the construction of the sports complex on the NSU campus. The bill now moves to the governor for approval.
"We're so pleased to have the support of both the House and Senate," said NSU President Dr. Tim Downs. "This project, along with the entire Educational Impact Campaign, will enhance the student experience and also be a tremendous boost for the entire region, and we're grateful that legislators recognize its importance."
At the bill's recent hearing before the Legislature's Joint Committee on Appropriations, Sen. Justin Cronin said the fact that the whole region is supporting this project is immense.
"You should be very proud of your alumni and of your community," said Cronin, R-S.D.
Cronin pointed out that Northern came to the committee with a bill that's fully funded, with a commitment to fund maintenance and repair. "How can a person sit here and say no?"
Sen. Brock Greenfield echoed Cronin's sentiments, saying the area has invested countless millions of dollars into this project.
"Here's a case in point in which the people have said this is how they want to spend their money," said Greenfield, R-S.D. "I wholly support and endorse that, and I wish the folks at Northern well with this project, and the folks of the region well because a lot of people will be benefiting from this for years and years to come."
The sports complex is one of three projects of the Educational Impact Campaign, a collaborative effort between Northern and the South Dakota School for the Blind and Visually Impaired. The other two projects are the Athletic and Recreation Fields project, which opened in fall 2018, and a new SDSBVI, currently under construction.
The Legislature and governor approved bills last year moving these two projects forward. That included authorizing a land swap – relocating the SDSBVI to the former site of NSU's Jerde Hall and allowing Northern to use the current SDSBVI site for the regional sports complex.
"All of the Educational Impact Campaign projects were made possible thanks to the support of our legislators," Downs said. "We can't thank them enough for their continued commitment to students at Northern and SDSBVI, and to all of northeast South Dakota."
For more information about improvement projects at Northern, visit NSU Campus Master Plan.
About Northern State University
Northern State University is a regional university that offers outstanding academics and exceptional extracurricular activities at an affordable price on a safe, welcoming campus. Northern State recently announced its Educational Impact Campaign, with a goal of raising $55 million for a new South Dakota School for the Blind and Visually Impaired, new athletic and recreation fields, and an on-campus regional sports complex. Once the campaign is complete, NSU will be the recipient of more than $100 million in privately funded building projects and scholarships within a decade. To learn more, visit NSU Admissions.