Image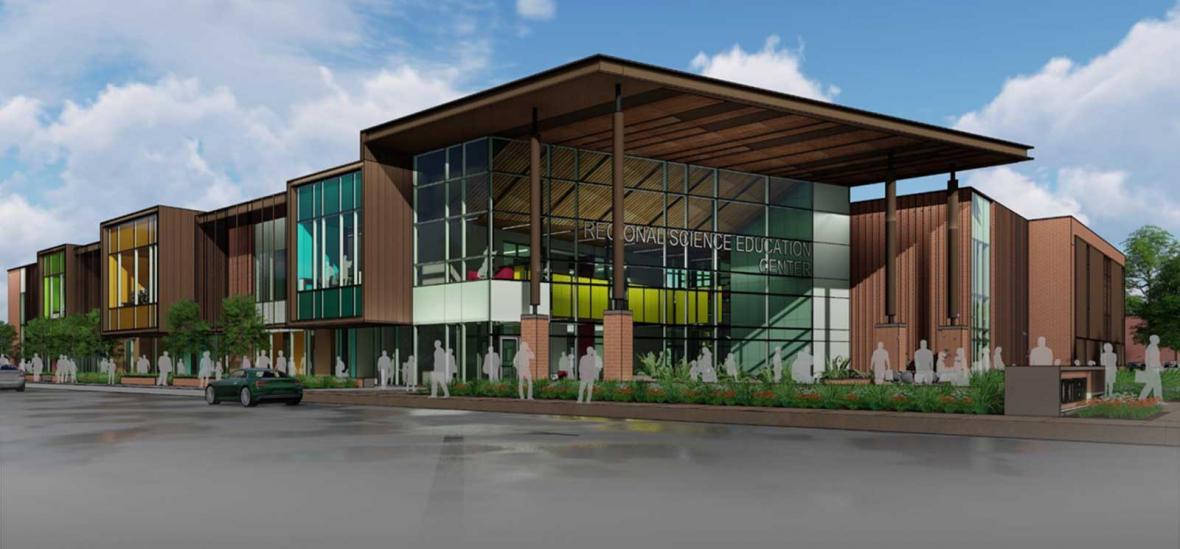 ABERDEEN, S.D. – Wells Fargo has awarded a grant to Northern State University's Regional Science Education Center that will fund an educational garden containing plants native to the Dakotas.
The Wells Fargo Indigenous Plants Research Garden will be located south of the student entrance of the science center, near the new greenhouse and visible from the parking lot adjacent to the Johnson Fine Arts Center.
"This garden will be an outstanding tool in terms of hands-on learning and undergraduate research capabilities," said NSU President Dr. Tim Downs. "We are so grateful to Wells Fargo for providing this opportunity for our students."
"This research project was attractive to us because of the effect it will have for both water and prairie ecosystem preservation," said Daryl Ebach, business banking manager for Wells Fargo in the Dakotas. "In addition, Wells Fargo has had a longtime partnership with the university. Many of our team members are Northern graduates, and the school is an economic engine for the region. We see this grant as an investment that will yield short- and long-term economic, social and environmental dividends for South Dakota."
The NSU Regional Science Education Center is currently under construction at the corner of Twelfth Avenue Southeast and South State Street and will open for the fall 2019 semester. The two-story building will provide a new home for NSU's biology and chemistry programs, offering collaborative spaces.
"The Regional Science Education Center will greatly enhance educational opportunities for all students at Northern, as well as facilitate opportunities for science education outreach with regional K-12 school districts and other stakeholders," said NSU College of Arts and Sciences Dean Dr. Joshua Hagen. "The support of partners like Wells Fargo have been and will continue to be instrumental in building and sustaining those partnerships."
The Wells Fargo Indigenous Plants Research Garden will contain a variety of plant species for educational purposes, including hands-on learning experiences and undergraduate research projects.
Other Facility Features
The RSEC will also feature faculty offices and classroom space; biology labs and chemistry labs; a climate-controlled cadaver lab; a classroom fitted to contain a GIS lab; and an imaging suite that will house Northern's confocal microscope and two fluorescent scopes. Outside, there will be green space featuring benches and picnic tables; and an outdoor classroom that could be used by courses such as ecology or plant systematics.
The building was also designed around a community outreach concept, with the possibility of summer camps and teacher workshops, as well as interdisciplinary activities across campus.
For more information on the Regional Science Education Center and other improvement projects at Northern, visit the NSU Campus Master Plan webpage.
About Northern State University
Northern State University is a regional university that offers outstanding academics and exceptional extracurricular activities at an affordable price on a safe, welcoming campus. Northern State recently announced its Educational Impact Campaign, with a goal of raising $55 million for a new South Dakota School for the Blind and Visually Impaired, new athletic and recreation fields, and an on-campus regional sports complex. Once the campaign is complete, NSU will be the recipient of more than $100 million in privately funded building projects and scholarships within a decade. To learn more, visit NSU Admissions.