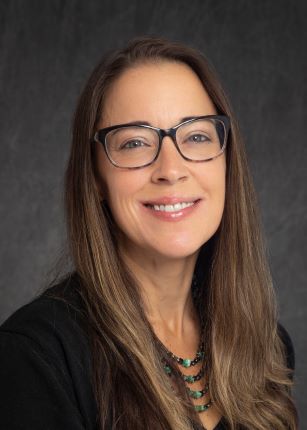 Assistant Professor of English
Ph.D. in English and American Literature, University of South Carolina, 2020
M.A. in English, Gannon University, 2009
B.S. in English/Secondary Education Track, Towson University, 2001
After teaching in the eastern and southwestern U.S., Dr. Kristen Brown joined Northern's faculty in 2022. Her approach to teaching, learning, and research is interdisciplinary, guided by a conviction that a foundation in the humanities provides fertile ground for other academic disciplines to connect and animate each other in innovative, impactful ways. While earning her Ph.D. in American literature and completing a postdoctoral fellowship, she designed and taught courses focusing on indigenous and environmental themes in composition and literature courses. 
Dr. Brown's work explores relations among indigeneity, settler colonialism, and environmental stewardship with attention to how texts from the turn of the twentieth century inform our present day. In addition to her recent scholarly contribution to Western American Literature and Resonance: The Journal of Sound and Culture, she has composed an essay for a forthcoming collection titled "Race in the Multiethnic Literature Classroom," in which she considers how Dakota author-activist Charles Eastman (Ohiyesa) uses storytelling to challenge dominant narratives and carve space for common ground.
In the classroom, Dr. Brown encourages students to understand themselves as emerging scholars with meaningful contributions for broader, overlapping communities. She seeks opportunities to amplify student voices as they become better equipped to articulate and situate their increasingly sophisticated arguments in important, ongoing conversations. 
Courses Taught
ENGL 101 Composition I
ENGL 201 Composition II
ENGL 210 Introduction to Literature
ENGL 213 Backgrounds to Literature: Native American Literatures
ENGL 215 Literature in Global Contexts
ENGL 242 American Literature II
ENGL 258 Literature and Culture
ENGL 490/590 Seminar