As your official identification and access card, your Pack Pass card is vital during your time at Northern! Your Pack Pass provides access to restricted areas such as residence halls and science labs. It is also used for dining plans, FLEX dollars and Thunder Bucks.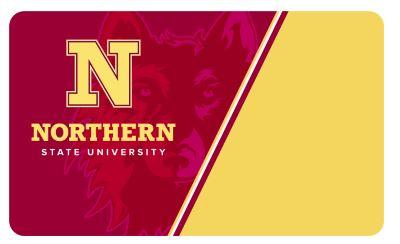 Card Services, located inside the Technology Help Desk office in MJ 303, issues new and replacement ID cards. Card Services is open from 8 a.m. to 5 p.m. Monday-Friday. The office is closed from noon-1 p.m.
To book an appointment, please visit https://tinyurl.com/2k8dwkztv or scan the QR code: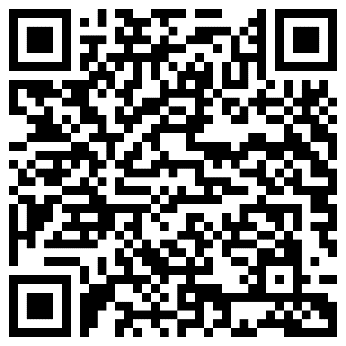 Lost or Stolen Card
It is critical that you disable a lost or stolen card through your eAccounts site (login below). You may also call 605-626-2283 to report a lost or stolen card. The office will deactivate your card to ensure it is not used, and provide a replacement card.
To purchase a replacement card, please go to Student ID Card Replacement Request and submit payment. Card Services will notify you when your card is ready. Please bring a picture ID when picking up your card.
Thunder Bucks
You can add Thunder Bucks to your card to conveniently pay for things you need at Northern. If you have a card, you automatically have an account. Dollar amounts between $10 to $100 can be deposited to your account at the Thunder Bucks eAccounts site (login below) or by stopping by the Finance Office. You can also deactivate your Pack Pass if you have lost it, and reactivate if found.
Thunder Bucks can be used in these locations:
Laundry in the residence halls
Pop/beverage machines across campus
Einstein Bros. Bagels in Avera Student Center
Dining services in the Avera Student Center
Grid Market, featuring Created with Love in Great Plains East
Printing in the library and Great Plains East
Barnett Center concessions
Dacotah Stadium concessions
Soccer (Pavilion) concessions
Log In to Thunder Bucks eAccounts
FAQs
For questions related to your account balance, please contact the Finance Office at 605-626-2566.
For questions about access to specific locations, please submit a help request. 
If you need a new card, please stop by Card Services in MJ 329 and bring your photo ID.
How do I load Thunder Bucks to my Pack Pass?
Log on to eAccounts and add funds ($10 minimum) from a debit or credit card. If you prefer to use cash or check, please visit the Finance Office ($25 minimum).
Parents or guests can also load money on your card. They simply need to know your last name and your NSU student ID number.
The account balance in Thunder Bucks will carry over from semester to semester and year to year. 
How do I get help logging in?
Contact the Technology Services Help Desk at help@northern.edu, 605-626-2283, submit a help request or stop by MJ 303.
Can I get a refund of my Thunder Bucks?
When you depart from the university, any remaining balance of $10 or more may be refunded. Thunder Bucks are different from your university meal plan flex dollars, as those are strictly limited to use through Northern's dining services provider. Those do not carry over from year to year and are nonrefundable.