The College of Arts and Sciences is the largest academic unit at Northern, with about one-third of Northern students majoring in programs through the college.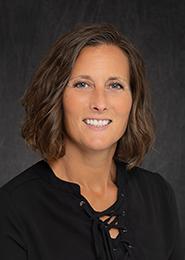 Hello prospective students and parents, 
Welcome to the College of Arts and Sciences, where we provide general education courses to students while also offering a wide breadth of degrees in specific disciplines. We are the "heart and soul" of the university. Our faculty are stellar, providing an education that challenges students to think critically and inspires them to achieve their best.  Several of our students graduate and then quickly secure a career within their field of study, while others decide to attend graduate or associated professional schools. Our students have a high rate of acceptance into these programs.
The College is grounded in the liberal arts.  We hold an excellent reputation and are well respected across the region.  Faculty are actively engaged in research and scholarship while also delivering an exceptional education to students. For example, our faculty includes nationally and internationally recognized scholars and authors in their fields, Fulbright Fellowship recipients, and a Howard Hughes Medical Institute research award recipient.  Further, some faculty have received advanced online teaching training through an online learning consortium. Through their endeavors, faculty strive to create a classroom environment where inclusivity and participation are the norm. Above all, our faculty are committed to the success of our students, now and in the future.   
Faculty are dedicated to the success of students both in and out of the classroom.  Practical experiences, internships, and international opportunities are offered through the College and the university.  For example, English students gain invaluable writing and editing experience by working for The Exponent or Northern Lights, two student-run publications mentored by English faculty.  In addition, the Government program prepares students for legislative internships in Pierre, Sioux Falls, Aberdeen, and Washington, D.C.  Many of our present state leaders received their education in history and social science. Faculty establish a connection with students through these opportunities and through actively involving students in research and other classroom activities. There is no better way for faculty to build strong relationships with students than to effectively guide students to academic success.
In addition, the College is committed to creating a university-wide community. Faculty in the College coordinate STEM outreach activities, First-Year Seminar activities, and undergraduate research opportunities. These programs enable students to strengthen their education and allow them to gain a better perspective on their community and of themselves. The College also houses acclaimed student organizations such as Speech and Debate Club, Environmental Club, English Club, and the Sigma Tau Delta International English Honor Society. Further, the nationally accredited concurrent enrollment program, Rising Scholars, is hosted within the College as is the Center for Public History and Civic Engagement. Students are the foundation of the College, and faculty are dedicated to creating a vibrant intellectual atmosphere in which students can thrive.
We appreciate your interest in the College of Arts and Sciences, and we look forward to working with you in the future. Please feel free to peruse the College's website and contact us to discuss your program of interest.  For example, we have some interesting dual degree options, such as Spanish-International Business, where students can obtain two degrees in four years with global experience and perspective. We also have a new Sociology-Master of Social Work collaboration with the University of South Dakota, where students can obtain their undergraduate in sociology (from Northern) and graduate degree in social work (from USD) in 5 years.
We appreciate your interest in the College of Arts and Sciences, and we look forward to working with you in the future.
Dean, College of Arts and Sciences