Image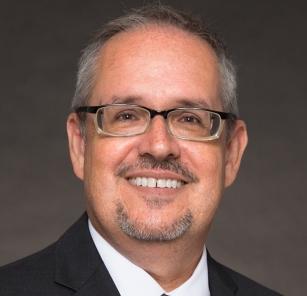 As we enter the 2022-23 academic year, I want to thank you so much for your support of our program. NSU's School of Fine Arts enjoys a much-deserved reputation as the premier arts destination in our region. This is reflected in the community's deep sense of pride in our accomplishments, as well as a tradition of achievement from our faculty and students. Additionally, we embrace the arts as a source of resilience, optimism, expression, and connection.
This year, we are excited to offer an enhanced giving opportunity for you to create an enduring impact on our programmatic excellence, transformational initiatives, and student enrichment. By becoming a "Sponsor," you will be able to direct a portion of your gift towards establishing a new named scholarship and defining the scholarship criteria. Another option will enable you to sponsor a School of Fine Arts event of your choice for the 2022-23 season and receive acknowledgement in all marketing and program materials.
I am proud of NSU's commitment to providing a superior education in the visual and performing arts, where students develop their talents, refine their passions, and ultimately become leaders in their chosen fields. We also succeed in creating an academic environment that encourages students to explore a multitude of artistic opportunities, wherever their talents lead them. Truly, our students do it all!
As you peruse this booklet, I hope you enjoy the chance to look back on the past year, preview the exciting 2022-23 season, and consider contributing to the School of Fine Arts' growing base of support.  As always, I look forward to sharing and celebrating our bright future with you.
Warm regards,
Dr. Kenneth O. Boulton
Dean, School of Fine Arts
School of Fine Arts Mission Statement
The School of Fine Arts at Northern State University is a vibrant and growing regional center for the arts, in which students and faculty are focused on creating, performing, teaching, interpreting, and thinking critically about the arts.
The faculty, practicing professional artists in their respective fields, are fully invested in the mission of the university, and committed to the planning and promotion of collaborative cultural and academic opportunities for our students and public.  Central to this commitment is maintaining and expanding dynamic relationships with arts educators throughout the region, and providing effective support for public and private school teachers, individual instructors, and alumni in the field.
The faculty believe in personalized mentorship to students, as well as maintaining an awareness of each student's distinct background and how best to align each individual with professional standards and expectations.  The faculty recognize the value of working together for the betterment of our students, cultivating a supportive arts community that embraces diversity of background and thought. 
The School of Fine Arts actively creates major opportunities for students of all levels to display and develop their talents, thus continuing our culture of accomplishment and success.
Former Faculty
At Northern, talented faculty will inspire you to grow as an artist and excel in your chosen passion. Our school has a long and illustrious history of influence in the arts of the region.