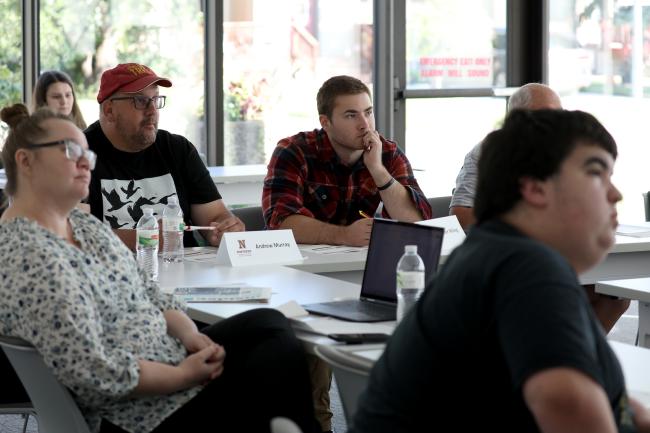 ABERDEEN, S.D. – Aspiring entrepreneurs and innovators in Northeast South Dakota, take note!
The Northern Innovation and Startup Center will present two programs designed to empower those looking to bring their business ideas to life. The Center, established in late 2022, is committed to fostering innovation, creativity and entrepreneurship.
The first workshop is scheduled from 3:30-5 p.m. Sept. 21 in the Beulah Williams Library at Northern State University. The Ideation Workshop is a collaborative, hands-on event tailored to inspire and guide individuals on their entrepreneurial journey.
Led by Northern School of Business professors Drs. Dan Shannahan and Sal Villegas, this interactive workshop will assist participants in exploring their innovative ideas, transforming them into viable business concepts and, ultimately, consolidating them into a single business venture.
During this engaging session, attendees will learn how to format multiple ideas and distill them into a cohesive business proposal. Driven by the expertise of our facilitators, this workshop promises to be a transformative experience for budding entrepreneurs.
The second program beginning this month is an eight-week incubation program to solidify a business proposal.
The Incubation Program, scheduled from 3:30-5 p.m. every Thursday starting Sept. 28 through Nov. 16, is a comprehensive initiative that offers a unique platform for participants to connect with like-minded entrepreneurs, collaborate on innovative ideas and gain invaluable insights from experienced mentors and industry experts.
Throughout the program, hosted at Northern's Beulah Williams Library, participants will have access to an array of resources, tools and guidance to develop their business strategies, create effective marketing plans and build robust financial models. Facilitated by distinguished Northern School of Business professors Drs. Hannah Walters, Dan Shannahan and Sal Villegas, the Incubation Program covers a wide range of essential topics, including business planning, product development, marketing, financing, management, business pitching and growth strategies.
To learn more about these opportunities and to register for the Ideation Workshop and Incubation Program, please visit the official Northern Innovation and Startup Center website at northernstartupcenter.com.