Image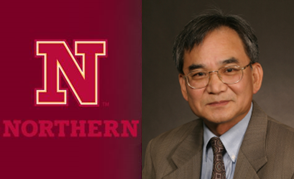 ABERDEEN, S.D. – Northern State University's Dr. Keun Lee will publish a scholarly book as well as a peer-reviewed journal article.
Lee's book, "Economics of Keynes: Common Sense in Theory," is forthcoming from Cambridge Scholars Publishing LTD, Newcastle, United Kingdom.
Also, his scholarly article, "Inflation Targeting Monetary Policy and Stock Prices," will appear in the Journal of Business and Economic Policy Vol. 9, No.4.
Lee, professor of economics in the NSU School of Business, has worked at Northern since fall 2001. He earned his B.A. in Economics at the University of California, Berkeley, and his Ph.D. in Economics with a concentration in Macroeconomics and International Finance from Columbia University.
About Northern State University
Northern State University is a student-centered institution that provides an outstanding educational experience, preparing students through the liberal arts and professional education for their future endeavors. A regional university, Northern offers rigorous academics; diverse civic, social and cultural opportunities; and a commitment to building an inclusive environment for all points of view. Northern also offers a broad-based athletics program, sponsoring 15 NCAA Division II intercollegiate varsity sports that compete in the Northern Sun Intercollegiate Athletic Conference (NSIC). The university strives to enrich the community through partnerships such as its Educational Impact Campaign, which opened a new South Dakota School for the Blind and Visually Impaired; new athletic and recreation fields; and an on-campus regional sports complex. With the $55 million campaign, NSU has been the recipient of more than $150 million in privately funded building projects and scholarships within a decade. To learn more, visit NSU Admissions.