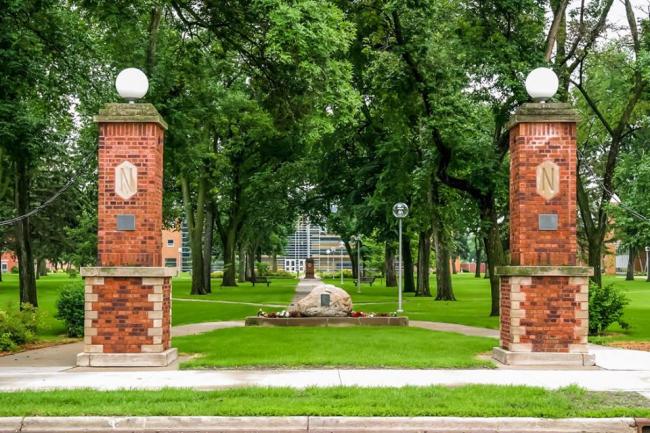 ABERDEEN, S.D. – Northern State University student groups will hold a Cultural Jubilee on Thursday, March 31. The event, open to all students, faculty, staff and community members, will take place 7-9 p.m. in the Kessler's Champions Club in the NSU Barnett Center Addition (2nd floor). It is free to attend and participate in.
The jubilee, which is geared toward sharing different types of culture, is sponsored by Northern's Campus Activities Board, Native American Student Association, Impact Dance Club and International Student Organization.
This cultural Jubilee will be a mini cultural fest as international students of NSU will showcase their culture with dance and musical performances. Also, some international students will introduce attendees to their traditional foods. The Impact Dance Club of NSU will perform four different songs, which is said to be the main attraction of the event.
If you are an international student at NSU and willing to represent your country, contact the president of Impact Dance Club, Rebecca Loehrer, by emailing becca.loehrer@wolves.northern.edu.
About Northern State University
Northern State University is a student-centered institution that provides an outstanding educational experience, preparing students through the liberal arts and professional education for their future endeavors. A regional university, Northern offers rigorous academics; diverse civic, social and cultural opportunities; and a commitment to building an inclusive environment for all points of view. Northern also offers a broad-based athletics program, sponsoring 15 NCAA Division II intercollegiate varsity sports that compete in the Northern Sun Intercollegiate Athletic Conference (NSIC). The university strives to enrich the community through partnerships such as its Educational Impact Campaign, which opened a new South Dakota School for the Blind and Visually Impaired; new athletic and recreation fields; and an on-campus regional sports complex. With the $55 million campaign, NSU has been the recipient of more than $150 million in privately funded building projects and scholarships within a decade. To learn more, visit NSU Admissions.