Image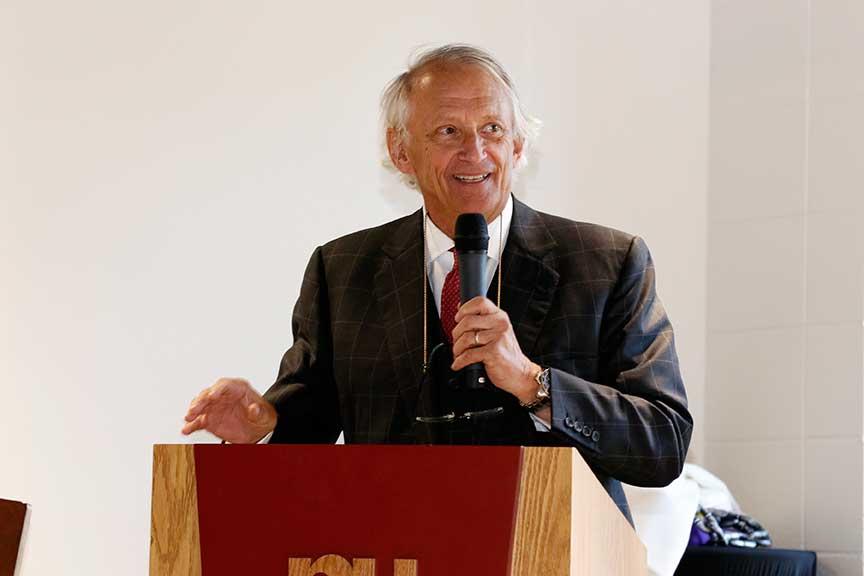 ABERDEEN, S.D. (June 29, 2017) – Northern State University revealed at a reception held Wednesday night that the Johnson Fine Arts Center main theater will be renamed the Harvey and Cynthia Jewett Theater.
A plaque will be created to hang in the space, dedicating the theater to the couple.
Harvey Jewett is retiring from the South Dakota Board of Regents this week after two decades of accomplishments—including a recent push to secure approval of the NSU Regional Science Education Center. Jewett was also a major supporter of the JFAC renovation.
NSU President Dr. Tim Downs said Jewett has dedicated a generous amount of time and energy in his service as a member of the Board of Regents.
"Northern State University and the citizens of Aberdeen will always recognize the immense, positive impact Regent Jewett has had on the northeast region of South Dakota, along with the whole state," Downs said. "We are eternally grateful for his boundless servant leadership and vision."
About Northern State University
Northern State University is a regional university that offers outstanding academics and exceptional extracurricular activities at an affordable price on a safe, welcoming campus. To learn more, visit NSU Admissions.