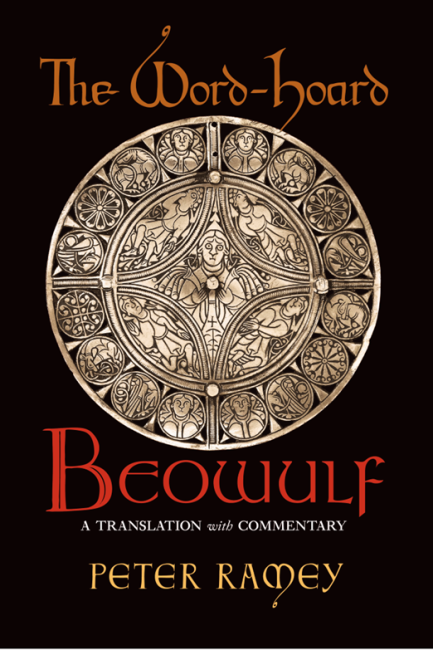 ABERDEEN, S.D. – Northern State University's Dr. Peter Ramey has published a book, "The Word-Hoard Beowulf: A Translation with Commentary."
The book, published by Angelico Press, is the first translation and popular commentary to take seriously the religious dimension of the epic poem.
"While generations of students know that 'Beowulf' represents a confluence of Christianity and paganism, this version—informed by J. R. R. Tolkien's theory of language as the repository of myth—opens the hood to track the poem's inner religious workings," states an announcement from Angelico Press.
Ramey, Associate Professor of English at Northern, teaches courses on medieval English literature, Latin and linguistics. He has published articles on Beowulf and on Old and Middle English in Modern Philology, Philological Quarterly and other scholarly journals, and essays in Public Discourse and Front Porch Republic.
"The Word-Hoard Beowulf: A Translation with Commentary" is available for purchase from the Angelico Press website. For more information, contact the press at info@angelicopress.com.
About Northern State University

Northern State University is a student-centered institution that provides an outstanding educational experience, preparing students through the liberal arts and professional education for their future endeavors. A regional university, Northern offers rigorous academics; diverse civic, social and cultural opportunities; and a commitment to building an inclusive environment for all points of view. Northern also offers a broad-based athletics program, sponsoring 15 NCAA Division II intercollegiate varsity sports that compete in the Northern Sun Intercollegiate Athletic Conference (NSIC). The university strives to enrich the community through partnerships such as its Educational Impact Campaign, which opened a new South Dakota School for the Blind and Visually Impaired; new athletic and recreation fields; and an on-campus regional sports complex. With the $55 million campaign, NSU has been the recipient of more than $150 million in privately funded building projects and scholarships within a decade. To learn more, visit NSU Admissions.