Image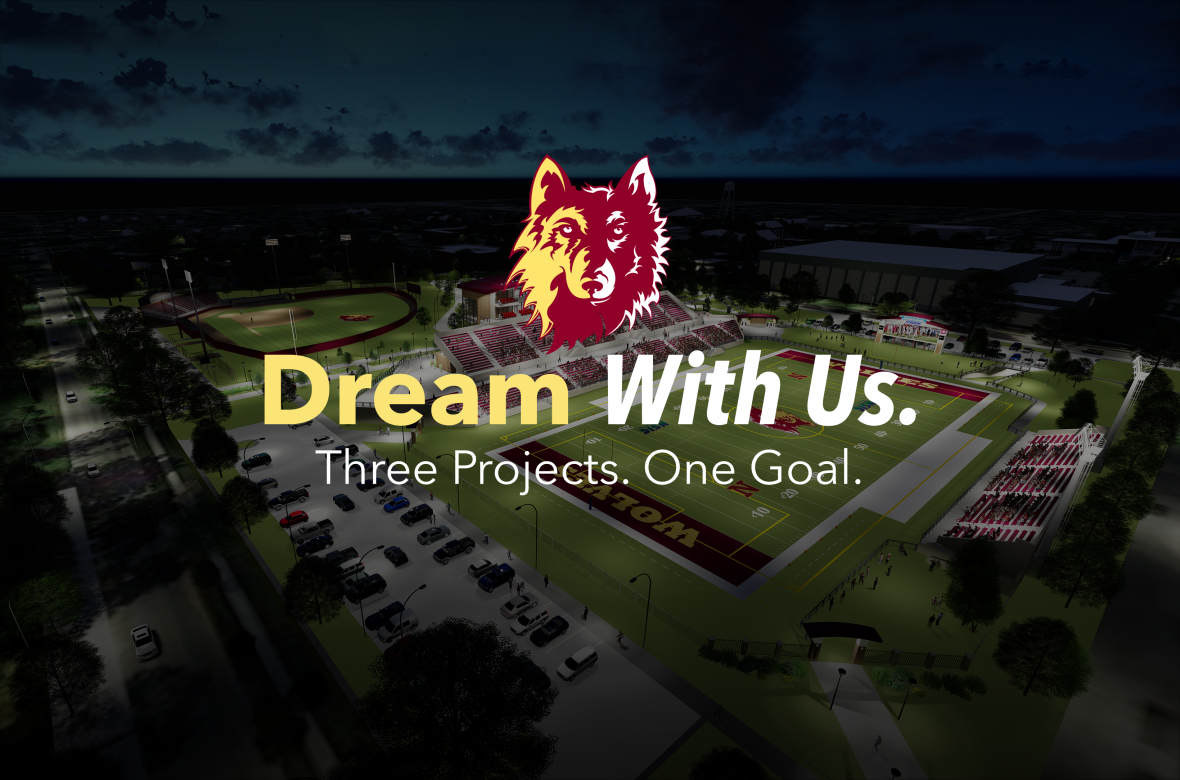 ABERDEEN, S.D. – For John and Laurie Schwan, there are many reasons to support Northern State University – on a personal, professional and community level.
That's why the Schwans, owners of Schwan Financial Group, have chosen to pledge $250,000 to the Educational Impact Campaign.
John Schwan said NSU is achieving excellence in all avenues.
"I believe Northern is critical to our region from a standpoint of what it provides economically," Schwan said. "Students, employees, professors – what it supports is vital and it'll keep this community vital for a long time."
The $45 million Educational Impact Campaign is a collaborative effort between Northern and the South Dakota School for the Blind and Visually Impaired. The campaign involves three projects: a new SDSBVI facility, Athletic and Recreation Fields and an on-campus regional sports complex.
Work is now finished on the Athletic and Recreation Fields east of NSU's Jerde Hall, which was demolished this summer. The new SDSBVI building will be constructed at the former Jerde site and has a projected completion date of fall 2019. Once SDSBVI moves to its new building, the current school will be demolished. According to Northern's campus master plan, by spring 2020, construction will begin on the sports complex, including Dacotah Bank Stadium and Koehler Hall of Fame Softball Field. Completion is expected by 2022.
The Schwans' donation will include naming rights of a yet-to-be determined aspect of the campaign.
Supported Family-Owned Business 
Image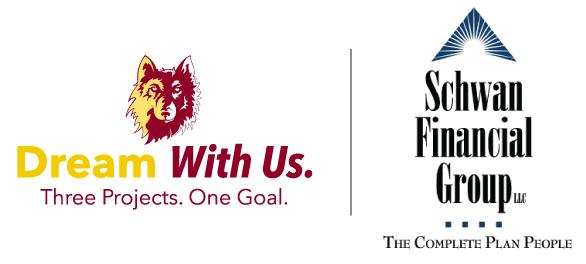 Schwan said NSU has supported their family-owned business. Currently, Schwan Financial employs 26 people who are students or alums of Northern. Two current NSU students – Houstyn Heinz and Tyler Kjenstad – are interns who have been hired to stay on as full-time employees. A third NSU student, Neima Ali, started an internship in May and will continue through the fall 2018 semester.
On a personal level, three of the Schwans' children graduated from NSU: Kyle Schwan, who played basketball for the late coach Don Meyer; Katie Schwan; and Kory Schwan. All of them said the education at Northern was outstanding, Schwan said.
NSU has also provided venues for numerous community events over the years. Growing up, his daughter's dance studio recitals were held in the Johnson Fine Arts Center.
"So it's entertained us and been a great resource to the whole community," he said.
For all of those reasons, Schwan encourages others to support the campaign as well. Too often residents take the university and all that it provides for granted.
"It's vital for the community and it helps offer other services as well," he said.
Looking to the Future
Schwan said he's excited for the projects, but especially excited for what the improvements mean for the next 25 years.
"It solidifies Northern to be here. It gives us a chance to be competitive," he said. "If you don't invest and keep investing and reinvesting, you lose your competitiveness. You have to have a place that attracts people."
The projects have been talked about for a long time, and Schwan said he's glad it's now turned to action.
"And I'm excited about the business people here in town getting behind it and supporting it," he said. "I think it makes a powerful statement."
Fundraising is ongoing for the Educational Impact Campaign. For more information or to make a donation, visit NSU Campus Master Plan or Educational Impact Campaign.
About Northern State University
Northern State University is a regional university that offers outstanding academics and exceptional extracurricular activities at an affordable price on a safe, welcoming campus. Northern State recently announced its Educational Impact Campaign, with a goal of raising $45 million for a new South Dakota School for the Blind and Visually Impaired, new athletic and recreation fields, and an on-campus regional sports complex. Once the campaign is complete, NSU will be the recipient of more than $100 million in privately funded building projects and scholarships within a decade. To learn more, visit NSU Admissions.